In order to update my awfully narcissistic where I've been map I have to write about every country that I have been to since I started travelling. Because it's always good to laugh at yourself, here's an embarrassing photo of the younger me (pre Vs Clock) thinking I am being cool and funny in neighbouring Ireland.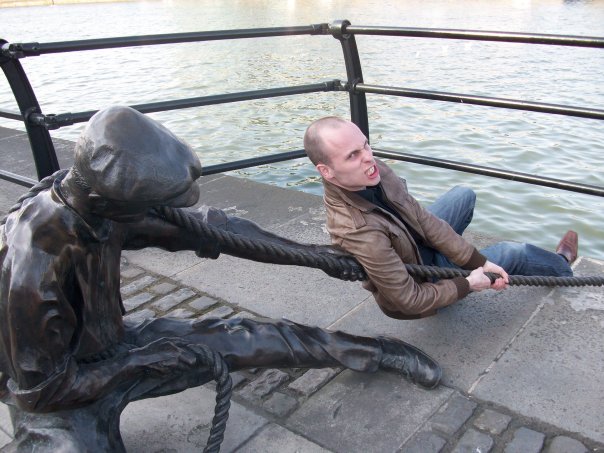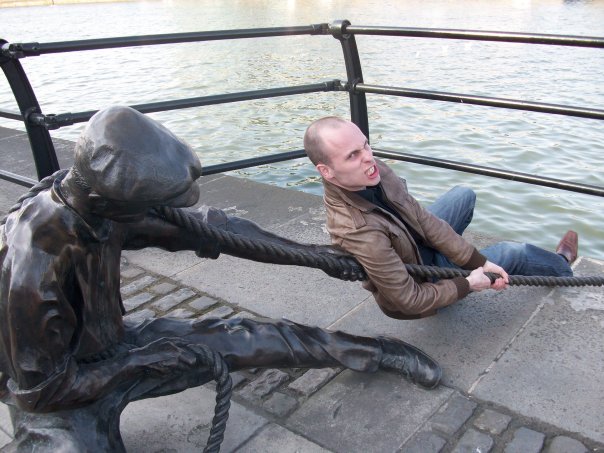 Oh, Anthony. You so funny. I bet you're like – the only person in the world to have ever done this with this particular statue in Dublin. We are in awe of your authenticity.
From the top of my head – I remember Dublin as the perfect weekend getaway with friends as a young'n. The Guinness tour is interesting and worth spending half a day in. The capital is very expensive, but the nightlife is brilliant – particularly the famous 'Temple Bar.' I'm better at writing chronologically, so that's the best I can do I'm afraid.
I know for a fact that Ireland is a beautiful country for the keen traveller and I intend to have a 'proper' trip some time in my life. I owe it to my first ever celebrity crush, Andrea Corr.
Sorry about that. Seeing so I have short-changed you on Ireland information – here's is every 'feck' from the cult Irish TV show 'Father Ted' to make up for it.