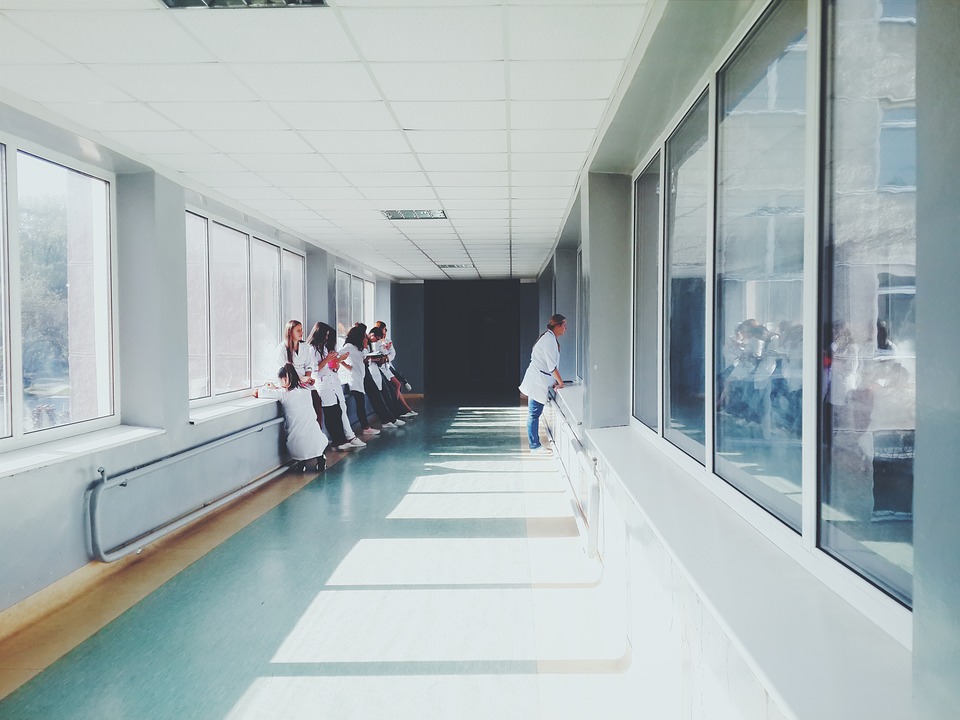 Choosing a safe environment in a recovery center is very important. People struggling with addiction need to recover in a place where others are facing the same situations. Men's sober living homes help an individual to transition back to the community in a dignified manner. After patients complete their intensive inpatient program they learn to live normal lives without dependence on drugs or alcohol.
Sober living homes are places free of alcohol or drugs where recovery treatment programs are offered to clients. There are different types of sober living homes; some are run privately while others are owned by businesses or religious groups. Each sober home operates differently. Some will have a resident manager who enforces the house rules while there are other homes in which each resident has decision making power. Regardless of the management style, each member of the home must abide by the rules.
The Difference Between Men's Sober Living Homes and Other Residential Program
Sober living homes have a more loose structure compared to other residential programs. They facilitate employment and other obligations to members. As a resident, one is free to attend the program as often as he wants while not limiting their social life when it comes to going to work or leisure activity.
Many homes will also require you its members to sign a contract as a sign of their commitment to recovery. It is important for everyone to show their full commitment to recovery while living in these homes.
Maintaining a healthy lifestyle is also part of a recovery program. Residents are made to appreciate that they need to feed on a balanced diet as well as engage in their sporting activities to keep fit. Healthy meals are prepared together. There are some recovery centers where one will find mindfulness activities such as Yoga and meditation.
Do Sober Living Homes Help?
A stable living environment is important for people in general but is especially vital for those in the recovery process. Recent studies have shown that dysfunctional home environments are not good for those who are in the recovery process and can even trigger relapse episodes. A sober living home provides a safe and stable environment where a resident can feel comfortable as they recover from their addiction.
Support is offered by fellow residents and the resident may choose to receive treatment outside the home by means of an outpatient program and a 12-step program. A sober living will only work for those individuals who are committed to recovery and actually want to be there. It is here that people, who are on the same path to recovery share males, engage in social activities and attend counseling programs.
There are no major restrictions imposed on residents of sober homes. Some homes may require that a resident attend some level of rehabilitation program before living in the homes. As an additional requirement, residents are expected to participate in a 12-step program. All in all, each one's responsibility and commitment to the recovery is crucial for the success of the recovery process.
The rates of living in a sober home vary depending on the location. The rates are similar to those of pricey rental apartments. Many homes will not require its residents to pay for utility costs although one may be reprimanded for overuse of utilities.
The Road To Recovery
Breaking free from alcohol and drug addiction can be a hard thing. It is something that most people feel they can't do alone. When an individual enters a formal addiction treatment facility they have the opportunity to break free from the addiction while being supervised by a health professional. Unfortunately, when people complete their treatment program at these facilities they go back to the real world where old habits slowly creep in.
Relapse is often common; according to a study, 60% of heroin addicts used the drug again after they leave the formal treatment program. The individuals reported that the urge to go back to their old habits was so strong even after completion of treatment. However, this does not mean that addicted people cannot achieve long-term abstinence. A sober living facility is a place to be as it provides a safe environment for a person as he strengthens his commitment to recovery.
A sober living facility hosts a group of people who are in various stages of recovery. Some homes will only accommodate people struggling with a specific type of addiction while others will accommodate a wide variety of addicts. The homes are very spacious with full sized bedrooms. These homes are located in residential areas and it is difficult for an outsider to know the intent of the home just by looking at it.
Organizational Structure
As soon a new resident enters a sober living home, he or she is given a long list of unpleasant chores to undertake. His or her freedom is limited compared to older members who have accomplished various tasks. Random drug testing is quite common, and residents may be expected to sleep early at night and submit to the curfew imposed. No guests are allowed during this time. As the person exhibits good behavior, he or she gains more rights as they move up the other phases of treatment and recovery. He might now be allowed to go shopping or go for movies with friends. Breaking any of the rules could result in eviction. All residents must:
Completely abstain from all drug and alcohol abuse. This includes even prescription drugs and cold medicines.
Attend 12-step meetings
Be ready to share their recovery stories during the weekly house meetings. Such moments provide everyone with an opportunity to tell others what their experiences have been while staying at the home and what they would like to see being improved.
Refrain from any violent acts.
Pay rent on time
Refrain from having sex within the premises
Residents will often have a roommate in the recovery center and will be asked to perform at least one chore before the day ends. Those who are employed will be free to leave the facility for that purpose. Those who are not working will be asked to undertake additional chores in order to fill up for their time. Some residents will pay their rent in form of governmental benefits. Sober living homes will provide accommodation for just one gender and usually, the majority of residents are male although there are homes where women participate.
Inpatient programs are different from sober living homes
Although these programs may have similar characteristics the facilities are different for inpatient programs in the following ways:
They cannot be classified as treatment programs since there is no medical staff to supervise the residents and so each one is expected to see their own doctor for medication.
Residents of sober homes can live in the facility as long as they wish. No one can formally eject them out of the house because their time is over. That means resident's choose how long they want to stay in the house until they feel comfortable going back to their normal lives.
In other inpatient programs, medical professionals take the lead in guiding the residents and they tell them what to do. In a sober home, peers dominate the conversations and offer instruction to other members of the home. Therefore, members feel encouraged and determined to break free from addiction since they can see their peers succeed in the same endeavors.
A sober living home is not an institution with huge lighting systems. The homes have a comfortable environment and are just like regular homes so residents feel they have an  affectionate tie to it making recovery much easier
There are benefits associated with living in a sober living home such as job skills classes, health club memberships and even job placement programs. Addicts develop new life skills and can feel ready to apply for jobs.
Eliminating Risks
Addiction damage a person's brain cells making it hard for an individual to control themselves when they feel the urge to abuse alcohol or drugs. Sometimes this is the case even if the addicts have been through a detox program. Research explains why this happens. Overuse of drugs results in loss of tissue in a part of the brain that is responsible for behavior and emotional control. Thus a person becomes more prone to relapse as long as a person is exposed to temptation.
People who are struggling with addiction know this scenario far too well. Sober homes help one to avoid such temptations since there are no illicit drugs, illegal prescriptions or alcohol allowed within the premises. Therefore chances of someone relapsing are greatly reduced. During this period a person is not exposed to any kind of temptation giving time for the damaged brain tissues to heal. Staying at the home for a considerable amount of time also has another advantage. It provides an opportunity for a person to reflect on his goals, and think about ways to combat any temptation he might face as he tries to maintain a sober life.
Sober Homes Reduces Loneliness
People who reside in sober homes are surrounded by caring peers who provide mentorship. They all come together to participate in activities and periodic housekeeping meetings. This close-knit community is like a family where people understand and support each other. Each resident understands the challenges encountered in the healing process and so they know all about the loss of control, disappointments, struggle with cravings and determination to change. Everyone is there to provide emotional support to their peers. Reduced loneliness is really an important step in the recovery process.
Planning for a Successful Future
Sober homes do not impose a limit on the duration a person is required to stay sober. As long as a person abides by the rules they are free to stay there as long as they wish. Typically, it is recommended for one to stay at the home for at least 6 months. This ensures they get the most out of their stay here and they can take advantage of all the benefits the home has to offer.
Addicts and their family members should choose a sober living facility carefully before deciding to enroll their family member. One should not be afraid to ask questions pertaining to the home and even interview other residents to know how it's like living in the home. However, it would not be wise o walk from one sober home to the other just to find the perfect one for a family member. This would be emotionally damaging to the one seeking recovery and could negatively affect his chances of healing.
Home Away From Home
Sober homes offer the perfect opportunity for people who want to completely break free from their addiction to receive reliable guidance on their path to recovery. The fact that counseling is mainly done by their peers makes it easy for these ones to change their ways since they can see that people of their age group have been successful in recovering.
Residents enter the home and are expected to abide by certain rules. Although this might at first seem constrictive, it is just part of the recovery process. Besides, privileges are earned once residents complete certain chores.
The aim of these homes is to help residents achieve a full sense of responsibility and be assimilated back into society as responsible individuals who can raise families and find employment. The comfortable facilities found within most homes such as TV rooms, gym, and access to Wi-Fi and computer makes the place an ideal home for achieving personal goals while interacting with peers.
Residents also feel part of a family as they engage in group outings, movie nights and sporting events. The whole idea is to encourage an environment where people can recover and heal while not sacrificing their happiness. They can still be allowed to do the things they enjoy doing.