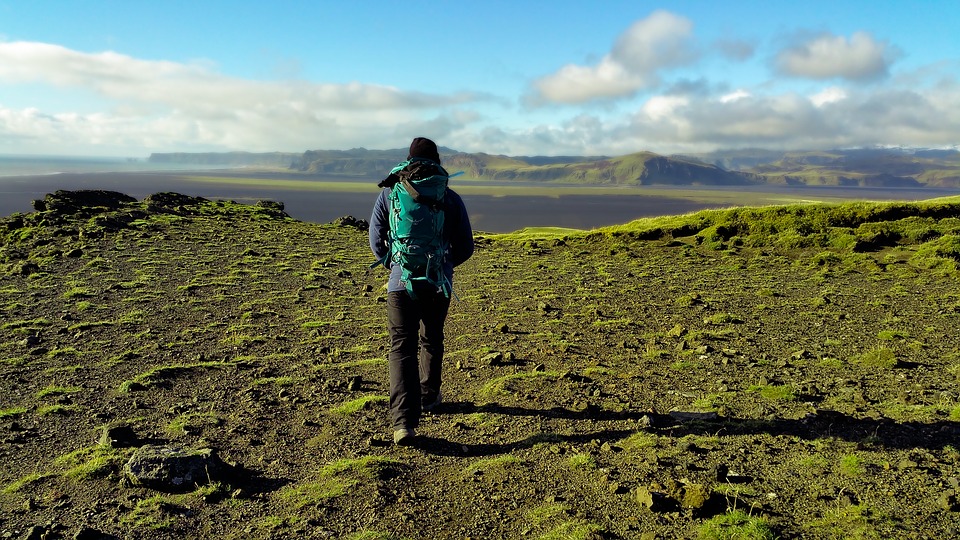 While cost is usually the leading reason for a backpacking holiday, sometimes it's simply the sheer adventure of getting out and about among the locals. It's a chance to see and experience things you wouldn't be exposed to while staying in a luxury resort, and of course, backpacking is so much cheaper! So then, if this is the first time you're planning to backpack on the continent, here is some practical advice to help you make the most of your holiday.
Don't Forget Your Car!
Oddly, one of the things you may not have accounted for is what to do with your car whilst you are away. You know that you will be leaving the UK via Birmingham Airport (BHX) and travelling to Madrid Airport (MAD) to begin your backpacking adventure, but you are going to be gone a couple of weeks. What can you do with your car whilst away?
According to birminghamparking.com, the most affordable solution is to book parking at Birmingham Airport Car Park 7 which is much more cost-effective than the short stay parks. Free shuttles run to and from the airport every 30 minutes so plan that time into your arrival to ensure you reach your terminal on time. Your car will be safe whilst away and ready for you on your return. That's always a good feeling.
Check Travel Warnings Before Booking
Since you just may be spending some nights under the stars, travel warnings are critical to your adventure. While you may be planning your backpacking holiday on the continent a few months in advance, even geopolitical events don't usually pop up overnight.
There are usually some rumblings in the wind and these will be consistently updated on the GOV.UK website. Check out any current foreign travel advice when booking and then again just prior to your departure. Safety is always a top priority so don't get caught up in turmoil needlessly.
A Few Words on Personal Safety
Sometimes referred to as "Independent Travel," backpacking can be a bit problematic if you don't prepare for a few additional risks. For example, when staying in a luxury hotel, you can put all your expensive jewellery in the hotel safe. When backpacking there is nowhere to safely store such things as watches and other pieces which may be quite expensive.
The best advice here would be either to leave them at home or keep them tucked away somewhere on your person but not visible to onlookers. Many backpackers wear what is referred to by our friends across the pond as a fanny pack which isn't as easy to be robbed as would be your backpack. Worn around the waist, any would-be robber would need to get through you to reach your valuables so don't leave yourself exposed. In other words, if you've money and jewellery with you, don't flaunt it.
Get Medical Clearance Before Going on Holiday
Even younger people may have health-related issues which would preclude them from backpacking. Some illnesses or conditions, whether chronic or acute, can prevent you from doing any strenuous exercising. Believe it or not, even walking at a slow pace can put a great deal of strain on the heart, especially if you are walking uphill on an extreme slope.
Also, your doctor will want to know which country, or countries, you will be travelling in. If immunisations are required, you can get them at the same time. Your doctor will know what is safest (and best) for you based on the current state of your health. It might just be that you would need to change your travel plans a bit to backpack in a country that isn't going to put undue stress on your health.
Carry Paperback Dictionaries and Travel Guides
Unless you speak the language well, it is advisable to bring along a travel translation dictionary. Even though most countries across the continent speak English to some extent, you may be backpacking through remote villages and areas where the schools don't prioritise English as a second language. Should you lose your way or need to take cover quickly due to the sudden onset of inclement weather, it pays to know where to look in your guide for the nearest village and how to ask for lodging once you get there!
This leads to the reason why Madrid was chosen as an example in the very beginning of this article. One backpacking site says that Madrid is so popular among independent travellers because it caters to them more so than most cities and countries. In an effort to attract growing numbers of backpackers, Madrid has just as many hostels as it does hotels. Are you currently making travel arrangements for a backpacking holiday on the continent? If so, let common sense be your guide. Have fun and stay safe!