For many travellers, visiting Australia literally means flying to the other end of the world. For this reason, you surely want to get the most out of your first trip to this beautiful country.
Luckily, there are plenty of adventures and experiences to be tried in Australia. For example, you can enjoy fine dining in Melbourne after your refreshing swim in the ocean. If you're not that into swimming, you could explore the fascinating Australian wildlife and pet some koalas or visit the kangaroos.
Whether you are looking for sensational adventures or for a full immersion into nature, it is essential to plan your trip in advance. For example, you should find where to stay in Sydney, and what to do there until the moment you board on your flight back home.
This guide will provide a clear overview of the places you must visit on your first trip to Australia. In this way, it will be easier to enjoy this country without getting lost in its vast regions.
The Great Barrier Reef
It is indeed no easy task to decide where to go and what to do as soon as you arrive in Australia. However, you cannot miss the Great Barrier Reef, one of the most beautiful landscapes in the world. This coral reef system is entirely unique, and it is made up of about 3,000 separate reefs.
There are several ways to explore it. For example, you can choose a half-day snorkelling cruise, that is particularly recommended for families. Alternatively, you could try a helicopter ride.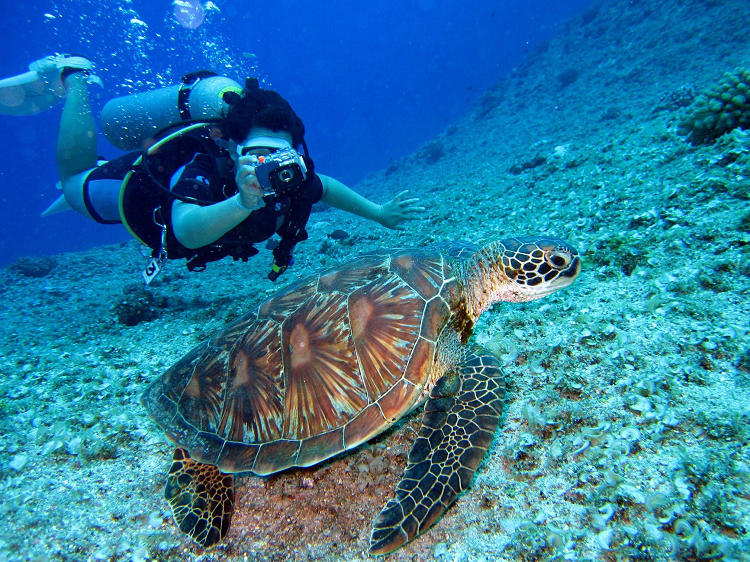 Copyright: Pexels I License: CC0 Public Domain
Sydney
It is impossible to miss Sydney when visiting Australia for the first time. To get the most out of this city, you should spend at least two days in it. This should give you enough time to get a sense of some iconic places, like the Darling Harbour, the Rocks district and Circular Quay.
Do not forget to visit the Sydney Opera House and the nearby Harbour Bridge. If you are craving adventure, you can spend an afternoon surfing on Bondi Beach.
The Blue Mountains
As a part of your Australian adventures, you could plan a day trip to the Blue Mountains. This is indeed one of the most beautiful natural landscapes in the world and it is just an hour west of Sydney.
Rugged cliffs, waterfalls and eucalyptus trees are only a few of the protagonists of this area. You can also head to Echo Point for a view of the famous Three Sisters rock formation, or spend a couple of hours in the vibrant town of Katoomba.
Melbourne
Melbourne is a multi-faceted city, where the colonial Victorian architecture reaches its peak. More importantly, you can also enjoy some fun on the beach.
To explore the city, you must absolutely use the historical Melbourne travel, that is free and goes through the famous central business district of the city. Besides, from November to April, you can visit the Night Market at the historic Queen Victoria Market.
Phillips Island
Let's be honest: when in Australia, it is almost mandatory to look for kangaroos and koalas. A day trip to Phillips Island will be the best opportunity to encounter these animals and also visit the world's largest fur seal colony.
This wildlife island is located only 90 minutes from Melbourne, and it is thus worth a visit. You can visit the Penguin Parade at sunset or the koalas at the Koala Conservation Centre.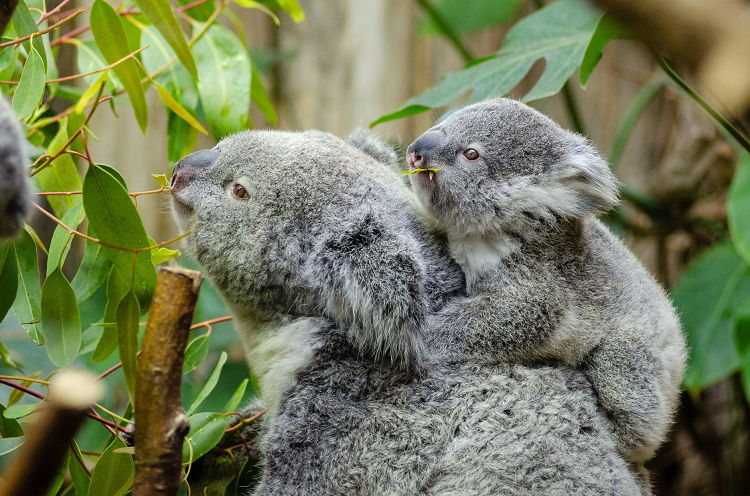 Copyright: Pexels I License: CC0 Public Domain
Cairns
If you wish to take a break from all these adventures, you can head to Cairns. This is the liveliest city in Queensland, and it is also the gateway to the Great Barrier Reef.
You should spend your first day on the beach, enjoying the sunshine and chilling. On Sundays, there is always live music and plenty of other events. But first, on Saturday, don't miss the Saturday Esplanade market, for local arts and crafts.
The Fairy Falls and Crystal Cascades are only a 10-minutes' drive from Cairns, and this is the perfect spot for swimming and maybe even tubing along the rapids.
Daintree and Cape Tribulation
While in Queensland, you should book an adventurous day trip to the Daintree Rainforests. This is Australia's biggest tropical rainforest, and also the oldest one on Earth. It is 135 million years old, so don't forget to respect it and treat it properly!
On the contrary, Cape Tribulation is a white sand beach that you can just reach by foot from the rainforest. From here, you can get a spectacular view of the Daintree River and the Coral Sea.
Are you ready?
Although it is impossible to visit and experience everything Australia has to offer during only one trip, you can still plan and make sure to enjoy yourself.
From beautiful beaches to untamed nature, you will never get bored and have enough of Australia!