There are certain times of the year when vacations are incredibly common. Many people plan their trips around winter or summer holidays. This can lead to an increase in travel expenses, as airlines and hotels know when the peak travel season is. They often adjust the prices, charging more during times when people are more likely to travel. The off-season is a time when you can gain excellent deals and enjoy a less crowded environment. The months November through March are considered the off-season by the travel industry. Many parts of world have enjoyable weather all year around. Other areas have unique activities to enjoy.
Iceland
Most people choose to visit this magical place in the summer when temperatures are a bit higher. The winter months, however, offer a much more memorable experience. If you have ever wanted to experience an atmosphere that daylight ends at odd hours, this is the trip for you. The sun comes out from about 11:30 a.m. to 3:30 p.m. This is the norm in the capital, Reykjavik. The entire town is decorated for the holidays, and the northern lights take your breath away. Most people are surprised to find that freezing temperatures are all that difficult to handle. Proper attire can help you stay out and about as you enjoy the incredible features of the land. Waterfalls, hot springs, and geysers are common sights.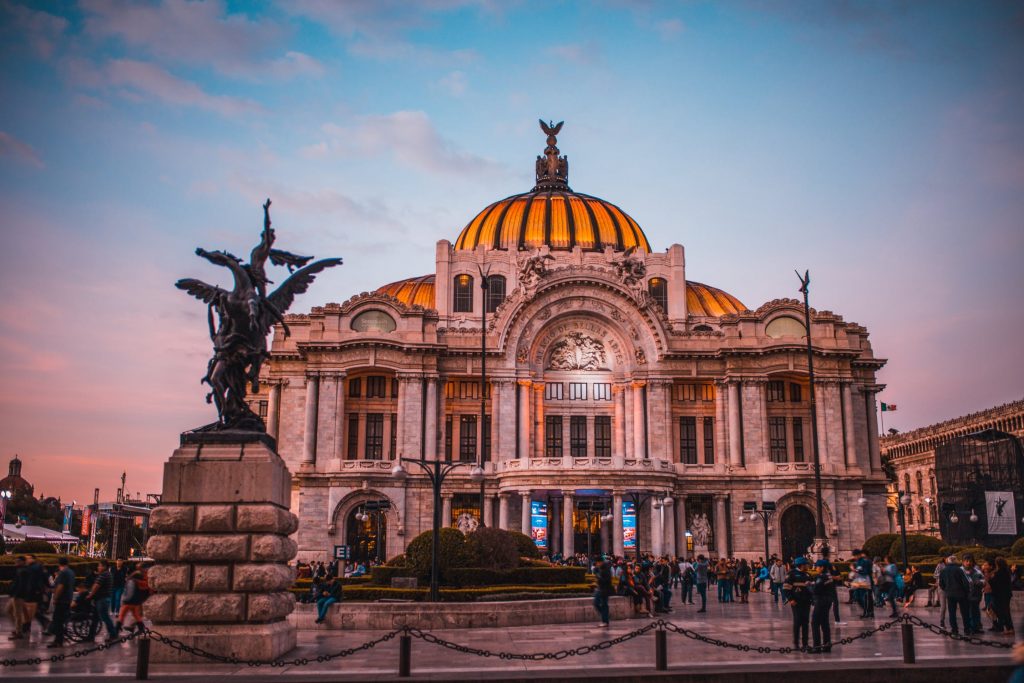 Mexico City
There really is no bad season to go to Mexico. The capital, Mexico City boasts the perfect temperature at all times of the year. If you are looking to escape the cold in your home town, you can experience spring-like sunshine whenever you wish. The cool evenings allow for snuggling up, while the days hover in the 70's. You can experience some native culture in October by attending local Day of the Dead events. The ruins of Teotihuacan are much less crowded in the off season, allowing for a more relaxed exploration. When you plan your vacation with a travel group, even more discounts may apply.
Italy
The popularity of Italy makes it a difficult place to navigate during peak travel season. Venice becomes so crowded you can barely walk the streets, and dining often comes with a wait. The northern region is especially enjoyable in the off season. Many people enjoy the colder weather and opportunity to wear sweaters and hats for a change. History and Science buffs can enjoy a less crowded day at the South Tyrol Museum of Archaeology, home of Otzi the iceman. There are small Alpine towns and Mountain resorts to enjoy, as well. Opportunities to mountain bike on long trails can bring you close to nature. The cooler weather enhances the mountain experience and makes physical activity more comfortable.
United States National Parks
The United States has varying landscapes. They have made a huge effort to preserve many of their most unique geographical areas. These national parks house canyons, mountains, and works of art. Mount Rushmore is home the famous carved heads of past presidents. You can take a donkey on a slow ride deep into the Grand Canyon, taking in nature for the entire day. You can also find guided tours of Grand Canyon though Caravan.com.
Yellowstone is known for Old Faithful, a geyser that sprays up to 184 feet high. There are also volcanoes and hot springs to be found in this park that spans across three states. California offers a sunny retreat for those that crave sand and surf. Yosemite Park here offers ultimate hiking experiences in spring and summer. Winter sports, such as skiing, abound in the colder months.  If you prefer to witness a full change of season, head to the northern area of the Eastern United States. During the early fall, you can catch the beautifully colored foliage in New England. A tour that incorporates several of these natural wonders is perfect for the outdoor enthusiast.
Travel plans are often made well in advance by most people. A special vacation is something that many individuals save for all year. You can get much more out of an off-season vacation. You may be able to stay longer since the fees are less. You may also be able to afford an upscale resort or plan more activities. Local cultural events often take place this time of year, as well. Off-season travel can be surprisingly enjoyable.