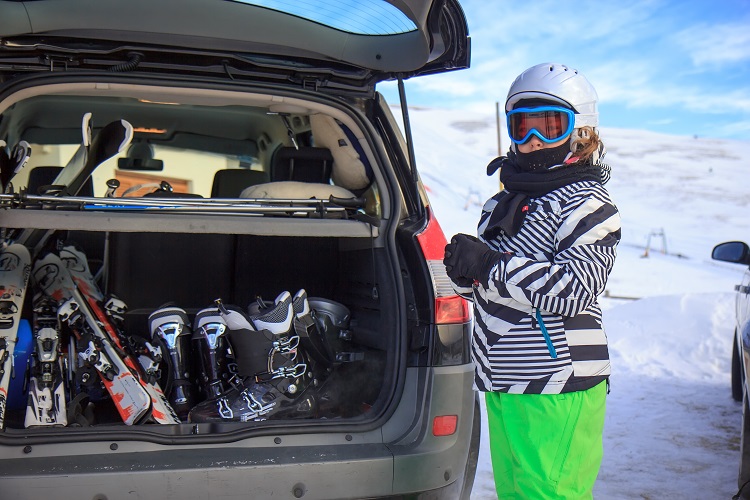 Planning a final ski trip of the season? Good idea!
As winter winds down, it's always nice to get up to the mountains and take advantage of the powder until it's time to hang up your ski poles and store away those ski clothes.
Whistler, Canada is one of the top ski destinations in the world and where better to close out the season than at the icon region?
But what should you bring with you?
Read on for a handy ski trip packing list that will have you ready for a snow adventure in no time.
Your Ski Trip Packing List
Packing for a ski trip can be tough because there are more items to remember that are essential to your being able to participate in snow sports.
Not only that, but the items tend to be bulkier making it tough to pack a carryon bag even if you're only going for a weekend.
With all that being said, here are some essential categories to consider as you begin the packing process.
Base Layers
This is key. Base layers are what you'll wear underneath your ski jacket and pants and forgetting to pack these will leave you freezing your buns off!
Depending on the length of time you'll be gone, plan to pack at least two ski base tops and two ski base bottoms. This is also the first article of clothing you'll begin to sweat through as you ski so you won't want to wear the same base two days in a row.
Base Layers also include the glove slip that goes under your ski gloves, long underwear, your ski socks, earmuffs, and beanie.
Basically, think of anything you'll be wearing underneath your ski clothes before you hit the mountain.
Ski Clothes & Equipment
This is pretty simple since you probably don't have a million options when it comes to actual ski clothing. Pack your ski jacket (you can wear it while traveling to save space in your bag) and your ski pants.
If you own your own skis, poles, and boots, you'll need to pack those as well. You can pack your skis and poles into a ski bag, specially designed to fit these items. You can usually fit your boots in there as well.
If you're staying in a place with Whistler Blackcomb lodging ski-in-ski-out, you'll be even better off because you can hop right home off the mountain to change clothes or grab something you need from inside.
Don't forget to pack chargers, earphones, goggles, helmet, and your ski locks.
Every Day Clothes
Even if you're skiing every day, you won't be skiing all day. So don't forget to pack regular clothes as well.
Pack sweatpants, heavy sweaters, long sleeve shirts or t-shirts and a pair of jeans.
This will be good for dinners or lounging around your cabin, house or hotel room.
You may also want to bring one dress shirt or fancier outfit for a special night out at a more upscale restaurant.
You're Ready to Ski
With the ski trip packing list above, you're ready to hit the mountain and get the most out of the last few weeks of winter.
Don't forget to pack the essentials as it may be difficult getting certain items once on the mountain.
Be sure to check out the rest of my blog for more travel tips and experiences from the road.