It's barely been a month since I crossed the final finish line of the 'Toughest Footrace on Earth,' the mighty 'Marathon des Sables' in the heart of the sweltering Sahara Desert. The powerful elation that I felt after succeeding in my latest battle against the clock, (especially considering the previous challenge didn't work out) was met with a very predictable mental and physical exhaustion.
For a couple of weeks I slept an average of nine hours a night, which was absolute bliss and completely necessary in order to regenerate my battered body.
I fought against my usual feelings of guilt that I constantly have when resting and for once I stopped to smell the sweet scent of the roses from my recent adventure in Morocco.
I switched up my priorities this year and the main one for me for 2019 was to focus on positive mental health.
As with most big goals that are laced with good intentions, this one was easier said than done and I unconsciously fell back into old bad habits during March that resulted in me making last-minute, neurotic decisions. This negatively affected my bank balance and raised my anxiety back to the unprecedented levels of 2018.
It's hard to simply "slow down" when you're naturally a type A, intense, goal-chaser and those who aren't on that frequency may never quite 'get' it.
However, I simply don't want to be the guy that I was last year, so I must put the ego aside this year and do whatever it takes to feel 100% again.
But that doesn't mean that I can't continue to push myself during my fleeting moments of zen-hunting, so its time for another Man Vs Clock challenge before another rest period, in three weeks time I will attempt to…
Climb Puncak Jaya (one of the Seven Summits)
Over the years I've had goals that I've written about on my blog and goals that I've not written about on my blog. I take those that I have written about much more serious than those that I have not.
This blog was the catalyst to changing my life for the better and publishing my initial goal on here for public and personal accountability is what got the party started.
Any goals that I have spoken about, but not published here are mere flirtations with fantasy. Two challenges that I have not 'made official' on here, but I have shared with friends and family are:
. Visit every country in the world before I'm 40
. Climb the World's Seven Summits before I'm 40
(I'm 35, thanks for asking).
I'm not ready to make any of those official at this point in my life, but I suspect that the second goal is successfully seducing me, the saucy little bastard.
So let's have it.
Start that god damn clock already.
Where the hell is Puncak Jaya?
Puncak Jaya (also known as Carstensz Pyramid) is located on the island of New Guinea, which consists of West Papua province in Indonesia plus Papua New Guinea.
Standing at 4,884 metres, it's dwarfed by the other six summits, but in true "size doesn't matter" fashion, it goes down in many bonafide sources as having the highest technical rating of all the Seven Summits, due to the high-level of rope climbing in parts of the mountain.
Bone of contention for Seven Summits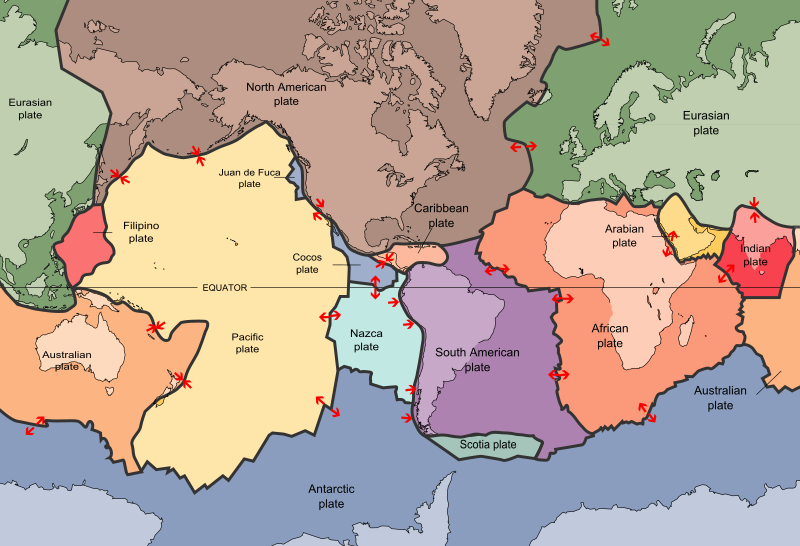 Some people might have gotten this far and be wondering; "wait, isn't Mount Everest the tallest mountain in Asia? So surely that isn't a Seven Summit!"
I had a hard time getting my head around this too. If Mount Everest is the tallest mountain in the world, then surely nothing in Asia towers above it as the tallest in its continent, right?
Indonesia is a country in the continent of Asia, as is Nepal – so how does this qualify as a Seven Summit?
The first answer is that Puncak Jaya is actually the tallest mountain in the continent of Australia, not Asia.
But wait, isn't Mount Kosciuszko (2,228 metres) the tallest mountain in Australia?
It is correct that Mount Kosciuszko is the tallest mountain on mainland Australia. But the tallest mountain in the continent of Australia is in fact, Puncak Jaya.
The contention and confusion with the above is usually based upon a person's definition of what a continent is and as always, politics clouds and ruins everything.
For example I have climbed Mount Elbrus of Russia (5,642 metres), which is the tallest mountain in Europe. Some people (quite possibly off their tits on LSD) class Russia as a mere Eurasia gateway and prefer to crown Mont Blanc of France (4,696 metres) as the highest mountain in Europe.
In Seven Summits terms, continents are agreed upon depending on where they are situated within the earth's tectonic plates.
Mount Elbrus sits in a dubious part of the world in the Caucasus, between Europe and Asia – a part of the world which is disputed and not universally agreed upon. Elbrus' peaks are wholly in Europe, whilst also being tantalisingly, lip-smackingly ever so close to Asia. Alas, I am happy to hang my hat on Mount Elbrus being the tallest mountain in the continent of Europe.
Puncak Jaya lies on the Australian tectonic plate, which makes it the tallest mountain in the continent of Australia and Oceania.
For the sake of contention (and much needed experience) I will attempt to summit Mont Blanc in August and I will also pencil in Mount Kosciuszko somewhere in the near future.
Is it dangerous to climb Puncak Jaya?
Most injuries occur on descent due to the wet and slippy terrain. Gloves being torn by the rock are an occupational hazard that will prove to be a thorn in my side, so my feet are firmly on solid ground here in terms of the reality of the questions this mountain will ask of me.
Other dangers concerning the mountain are factors I'll happily avoid during my journey. The Indigenous people of Papua and Indonesia (who rule the province) are constantly in conflict over the realities of independence between the two parties.
Violence and kidnappings are commonplace when tensions are at their highest.
This factor, along with the financial costs and the technicality of the mountain climb possibly explains why only under 500 people have ever summited this mystical mountain.
Also, considering that Puncak Jaya is hidden in a dense jungle in the middle of nowhere, the tallest island mountain on earth is incredibly isolated and a logistical nightmare to get to.
Start the clock…
As always when it comes to mountain efforts, I'll be attempting the summit with my extreme travel partner in crime Johnny from onestep4ward.com
The rope climbing aspect in slippery conditions is going to be a solid new challenge for me, but I'm going to give it some hell, try and stay patient and put one foot in front of the other.
If all goes to plan, on June the 1st I will have another Seven Summit success under my belt.
Feel free to correct me if I have missed anything above, or misrepresented a fact. The nitty and gritty of the Seven Summits can be confusing.
Time left to complete the Puncak Jaya challenge: