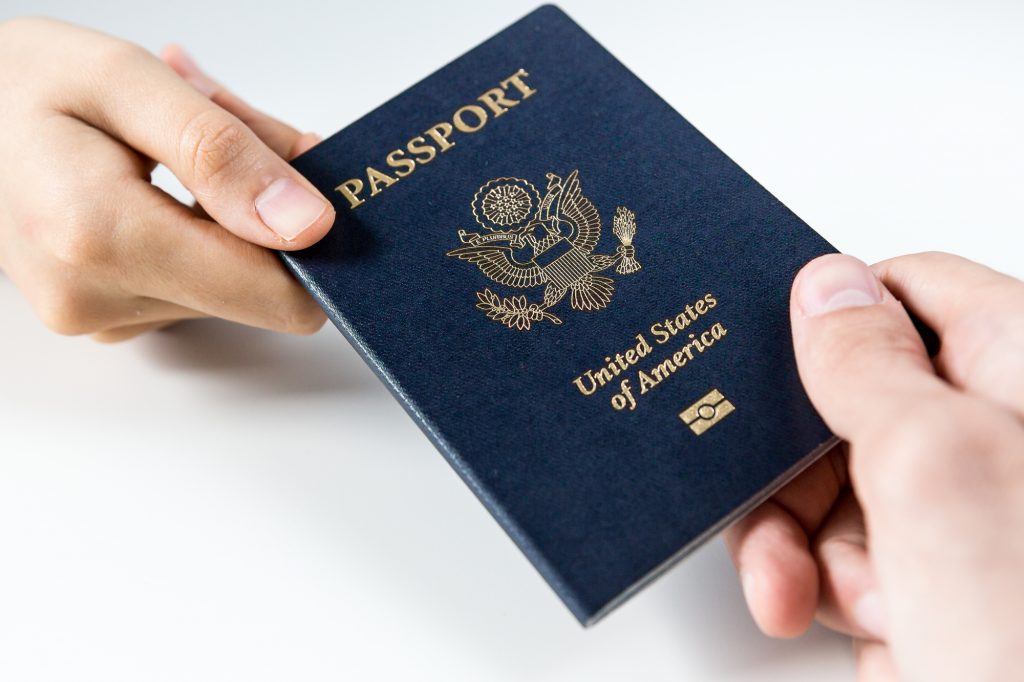 If you are planning a trip outside the country, you'll need a passport. Prior planning is important, as the process can take a few weeks or months. Use our ulimate guide to getting your passport for everything you need to know.
You've made up your mind. You're ready to book an international trip and get out to see the world! But first, you need a passport.
And you're not alone. Each year the number of passports issued continues to rise, with over 21 million issued this past year.
So, with the number of applications growing, you need to get yours in right away. But how do you go about applying for a passport? Or what if you need to renew your passport for the first time?
With a little bit of prep work, it's not difficult to get your application process underway. Let's look at the steps you need to follow.
1. Make Sure You're Eligible
To be eligible to apply for a U.S. passport, you must be a U.S. Citizen or a Non-Citizen National of at least 16 years old.
Proof of age and citizenship is a requirement, but we'll get into that in a bit.
If you're under the age of 16, you will need to apply in person with your legal guardians' present.
2. Gather the Needed Documentation
Next, you will need to provide proof of your identity and citizenship. All these documents must be official, no copies will be accepted.
And although you may think it's sufficient to provide just one documentation of proof, it's best to have as much as possible. You never know what they're going to ask for, so prepare for any situation.
What You'll Need
Proof of U.S. Citizenship: This can include a certified birth certificate (which lists parents names, applicant's full name, a registrar's seal, and was filed within one year of birth), certificate of citizenship, naturalization certificate, consular report of birth abroad (if you were born overseas to U.S. parents), or a valid passport

Proof of Identity: This can be a valid U.S. drivers license, military or government ID, naturalization certificate, or a valid passport
For a Minor
If the application is for a child under the age of 16, the child will need to apply in person with you and provide the above documentation plus these additional requirements:
Evidence of child's relationship

to guardian/parent(s)

Official government issued ID for ALL guardian/parent(s) along with a photocopy of the front and back

And if only one parent appears in person for the application process, you must provide a notarized statement from the second parent consenting to the passport. The statement cannot be older than 3 months and must be both signed and notarized on the same day OR a death certificate if the parent is deceased OR court documents showing sole custody OR a written statement explaining details of their unavailability
3. Get Your Photo Taken
Having your passport photo taken is something you can wait to do when you're at the passport facility. However, its usually easier to have it done beforehand.
Most major pharmacies, government agencies, or department stores offer this service. Check in your area to find one around you.
And since there are so many restrictions placed on how your photo should look, it's best to go to one of these facilities rather than trying to do it yourself.
You only need one 2 X 2″ color photo that has been taken within the last six months. Make sure it's a clear, high-quality shot of you.
4. Complete the Paperwork
Once you have your documentation and photo, you're half-way there. Now it's time to fill out the application itself!
Determine Which Form You'll Need
To apply for a passport in person, you will need to fill out the DS-11 form, either online or from the PDF. Have this filled out before you go to apply.
The DS-11 is also the form you'll need if applying for a minor.
But remember, it's important that you DO NOT sign your application yet. You will need to do that in front of the application agent during your appointment.
If You're Renewing Your Passport
For a passport renewal, you have the option to apply in person or through the mail.
For mail applications, all the below MUST be met:
Your passport was issued within the last 15 years

It was issued to you when you were 16 years or older

It's undamaged (beyond normal wear and tear)

It was issued in your current name (or you provide official documentation of marriage certificate, divorce certificate, or court order)

And you submit the passport with your application
If you plan to renew through the mail, you need to fill out the DS-82 form. If you intend to apply in person, then the DS-11 is still the document for you.
5. Where to Apply
Now comes the moment you've been preparing for. It's time to make an appointment to apply for your passport.
Many post offices and government agencies are authorized passport acceptance locations. You will need to look in your area to find one near you.
Call to make the application appointment. It's also worth checking to see if they accept walk-ins, some facilities do.
Bring all your documentation, your photo, and your printed, filled out (but unsigned) application form. Also, bring payment for the application and processing fees.
If you plan to travel soon and need your passport quickly, for an additional fee there are expedited services to help speed up the process. You can find out more at this website.
6. What to Expect Next
The waiting may be the worst part of it. Especially when you're itching to get your travels started.
Typical turnaround times to receive your passport is 4-6 weeks, though it could be longer if there are backorders.
Expedited services take about 2 – 3 weeks turnaround, unless you expedited it at an approved agency. Those are typically received within 8 days.
You can expect to receive your new passport in the mail. And if you renewed it, the old passport will get mailed back to you separately.
Once the passport is in hand, you are set for the next 10 years! That's how long adult passports are valid for, though minors under the age of 16 are only valid for 5 years.
You Need a Passport to See the World
When you need a passport, following these steps will ensure you have your document in hand to see the world.
Want to read more travel tips and tricks? Interested in reading about my travel stories? No problem, just click here!