More people than ever are taking to "digital nomadism" or working remotely. Though at first glance it may seem like a dream, it can get mundane working at home or at the same old coffee shop day every day.
Why not change things up by working at the beach? It's the perfect place to mix business with pleasure.
Great Working Beaches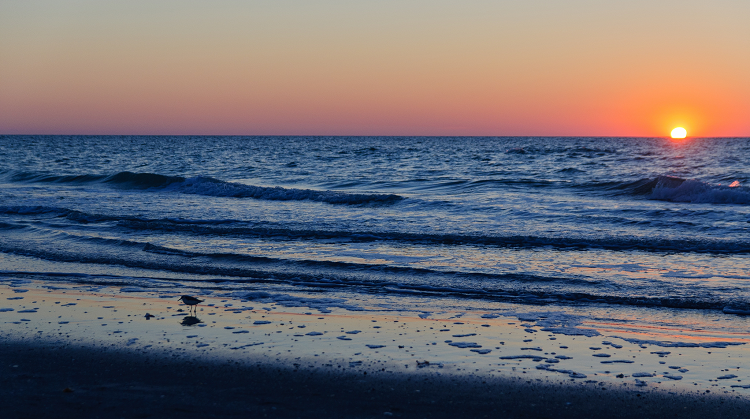 Image via Flickr by pv=nrt
On the West Coast, progressive California provides public Wi-Fi networks on Cabrillo Beach and Venice Beach.
For Florida lovers, try Indian Rocks Beach, which has almost 3 miles of beachfront along the Gulf of Mexico. With average highs of 69 degrees in January and 91 degrees in July, you can't go wrong visiting almost any time of year. There are many reasonably priced hotels in the area.
Best Time of Year
Typically, the best time of the year to work at the beach is in the offseason in the spring or autumn. Most of the summer crowd is gone, and it's easier to listen to the soothing white noise of the waves. In fact, results from five experiments indicate that a moderate level of ambient noise enhances performance on creative tasks.
Hurray for Technology!
Many times, beaches have hotels or coffee shops near the shore with wireless signals; connect to those when you can.  If your location is too remote for a wireless signal, bring your smartphone and tether your phone to your laptop.
A portable Wi-Fi hotspot is worth the investment if you're a frequent traveler. Both Skyroam Solis and Roaming Man can be used in more than 100 countries; however, Roaming Man is rented, not purchased. Skyroam can be used on up to five devices at one time.
Try This Beach Work/Play Schedule
Morning is a great time to work at the beach. If you're with family or friends, wake up before everyone else and walk toward the sea.
It's best to alternate reflective time with working. For instance, give yourself 20 minutes to just sit and take in the waves and fragrances of the shore. This helps you to not only wake up but also gather your thoughts. Then set a work time goal for anywhere from 20 minutes to an hour. Twenty minutes may seem like too little time for work, but when you're on the beach, why not enjoy a more relaxed work schedule with flexible hours?
Take a small stroll between some work time increments. Bring a nylon bag or something similar in which to put your computer while you walk. Get your toes wet in the sand. Bring a beach umbrella for shade to keep the glare off your computer. Invest in some prescription sunglasses if you need glasses. Prescription sunglasses may be the second-best item (behind the laptop) for working on the beach. Make sure to bring sunscreen. Even if it's overcast, you can still get very burned.
Digital nomads of the world unite! Take your place on the beach for a lovely combination of work and play.