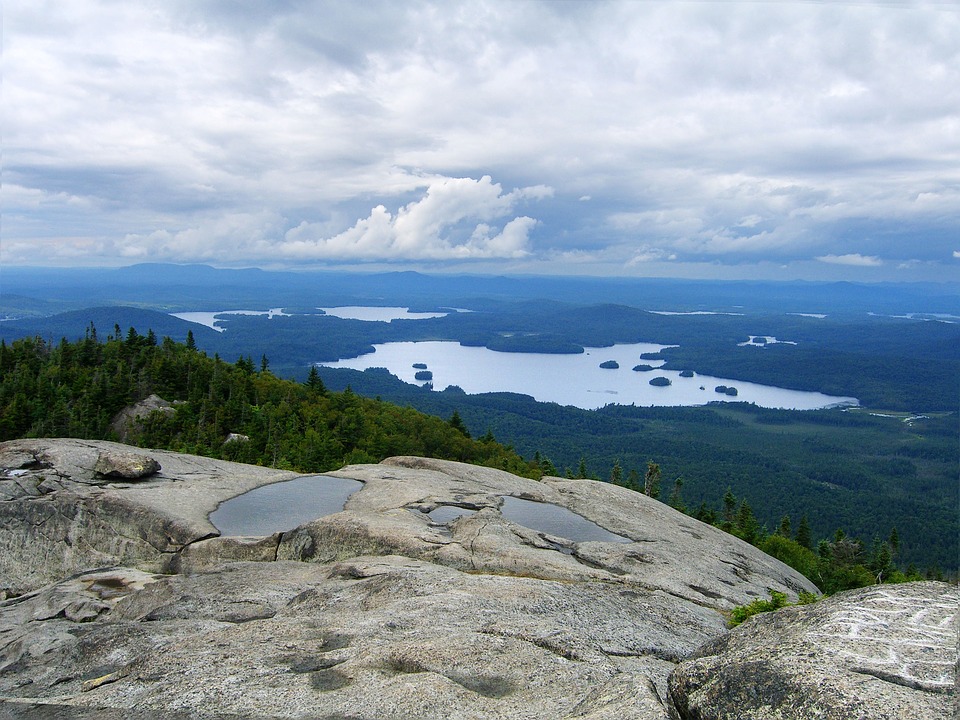 There are few vacations like a trip to the mountains for offering families a variety of things to do and ways to relax and recharge. Along with camping, kayaking, fishing, and the wealth of other outdoor activities, a mountain vacation lets you slow life's pace, make new bonds, and stargaze like never before. With today's outdoor technology like advanced GPS watches and solar power generators that you can see on the complete solar-powered generator guide, you and you family can enjoy a comfortable time in the wilderness of the mountains. Here are three mountain destinations, with all the right ingredients, for a perfect family vacation.
Gatlinburg and Pigeon Forge, Tennessee
Located as the gateway to Great Smoky Mountains National Park in Tennessee, the towns of Gatlinburg and Pigeon Forge take family vacationing to the next level. The nearby national park offers typical outdoor activities like swimming, hiking, and fishing. The towns of Gatlinburg and Pigeon Forge, meanwhile, offer hundreds of family-friendly attractions, restaurants, games and activities, and dinner shows like "Country Tonight" and "Paula Deen's Lumberjack Feud." Four of our country's top Mountain Coasters, as well as Dollywood, and Dollywood's Splash Country water park also call the Gatlinburg and Pigeon Forge area home. Just outside of Gatlinburg, the scenic Roaring Fork Motor Nature Trail lets you enjoy the mountains from the comfort of your car. The five-and-a-half mile loop has plenty of stops along the way where you and the family can explore well-preserved log cabins, grist mills, historic buildings, and rushing mountain streams.
For an authentic Smoky Mountain experience, stay in one of the hundreds of Gatlinburg cabins nestled in the surrounding foothills. Cabins offer a level of comfort and spaciousness, with a "home away from home" feel that no hotel ever can, coming in sizes anywhere from single bedroom, up to twenty bedrooms! This means plenty of space for family fun, and enough room to spread out, as well. Most cabins have fireplaces, gourmet kitchens, laundry rooms, multiple bathrooms, large covered decks ith a hot tub, rockers, maybe a swing and even a flat screen TV. Many cabins have WiFi Internet and cable TV. And while some Gatlinburg or Pigeon Forge rental cabins are tucked quietly in the woods, many come with that breathtaking view of the beautiful Smoky Mountains all around.
The Adirondack Mountains, New York
Pristine lakes, majestic peaks, and historic little towns make the Adirondack Mountains a perfect destination for families. Beautiful Lake George alone has enough attractions to keep you and the family busy for the entire summer, or any time of year for that matter. Downtown Lake George has several arcades, a variety of attractions including Dr. Morbid's Haunted House, and lots and lots of miniature golf. Things to do on the lake include fishing, swimming, parasailing, jet-skiing, boating, and water skiing. Fort Ticonderoga, located at the north end of the lake, highlights the historical importance of the area for early settlers and offers gorgeous views of the lake, as well. When evening rolls around, hop on the authentic Sternwheel Steamboat Minne Ha Ha for a relaxing tour of Lake George's Southern Basin.
When the kids have had their fill of nature (it's been known to happen), the nearby Great Escape Amusement Park has a huge wooden roller coaster, rides for all ages, and a water park for those hot summer days. If you need a break from the kids, (that's also been known to happen), The Adirondack Winery & Tasting Room stocks a large selection of wines made right on-premise.
For a taste of modern history, head a little further north to Lake Placid where the U.S. Men's Olympic Hockey team stunningly defeated the Soviet team back in 1980. The same arena still hosts ice hockey games to this day. Every December, Lake Placid also hosts a family weekend of events called "the Holiday Village Stroll." A Lake Placid tradition, the Stroll features family entertainment, holiday parties, and dining specials in a fairy-tale winter wonderland setting. There are always plenty of free activities for children during the festival, and Santa will definitely make an appearance.
Colorado Springs, Colorado
Colorado Springs offers visitors a unique combination of traditional mountain activities, natural beauty, and historic charm. Its main attraction, Pikes Peak, sometimes known as "America's Mountain", draws millions of visitors annually. At just a little over 14,000-feet above sea level, the summit of Pikes Peak provides spectacular views for as far as the eye can see. The 19-mile paved toll road to the top of Pikes Peak also offers scenic views but can be daunting due to narrow winding stretches with no guardrails. The Garden of the Gods Park is the area's other major attraction, featuring towering sandstone red-rock formations, some as high as 300 feet. The park has a world-class Visitor Center with interactive exhibits, a new Geo-Trekker theater experience, and a cafe that overlooks Pikes Peak and Garden of the Gods.
Downtown Colorado Springs boasts several interesting museums unique to the area. The Western Museum of Mining and Industry illustrates in detail how turn-of-the-century prospectors mined for and processed gold. The museum has thousands of artifacts on display, as well as a working ten-stamp ore mill. Meanwhile, the Space Foundation Discovery Center is one of the area's most visited family stops, presenting Science on a Sphere – the world's first dynamic spherical projection system – and numerous fascinating space artifacts and interactive exhibits.
Other popular area museums include the Ghost Town Museum, the May Natural History Museum, and the ProRodeo Hall of Fame. Another Colorado Springs attraction popular with families – the Cheyenne Mountain Zoo – houses more than 750 animals and 170 species, including giraffes, hippos, and elephants. The Mountaineer Sky Ride – a chairlift style open air ride also leaves from inside the zoo. The ride disembarks at Mountaineer Summit, which features incredible views of the surrounding area. There's also a playground specially designed for kids with a bouldering wall at the top.