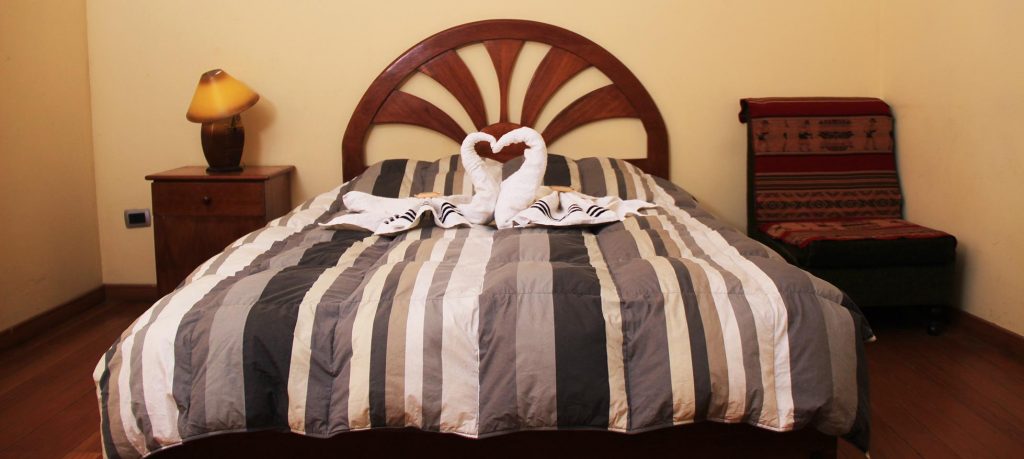 I like to mix up the types of accommodation that I use when travelling. Over the years travelling I've stayed in everything from shared rooms in hostels, to the middle of the road motels, to the fancy mainstream chains and the personal touch boutique hotels.
Admittedly it's been a while since I've stayed in accommodation that could be classed as budget, but I was travelling with someone in Arequipa on a thrifty spend and good travel buddies compromise when on the road together.
Hotel Mirasol is a friendly, family fan hotel just 20 minutes away from the Rodriguez Ballón International Airport and only 15 minutes away from the Cruz Del Sur bus station (perfect for those travelling within Peru domestically).
Secluded Can Often Be a Positive
It goes without saying that you've hit the jackpot when you land a hotel that is slap bang in the middle of the famous "to do" spots. Mirasol is a 20 minutes walk from the main square where all the action happens, Plaza de Armas.
But that's not always a bad thing – because in this case you'll have less noisy traffic stealing your much-needed z's at night.
Also, the cobble stone walk to and from the hotel is a pretty one, with bags-of-character colonial Spanish buildings to snap on your journey.
The rooftop of Mirasol has a nice view of a nearby mountain – highly recommend doing that as the sun goes down with a Cuzceña Peruvian beer.
Point of Arequipa interest close to Hotel Mirasol:
Convent of Santa Catalina
Church of the Company
San Francisco
San Agustin Museums
Mirasol doesn't pretend to be flashy or extravagant. It's an economy friendly hotel, perfect for an individual or couple who is travelling in Peru on a tighter budget and the beauty is in its value for money.