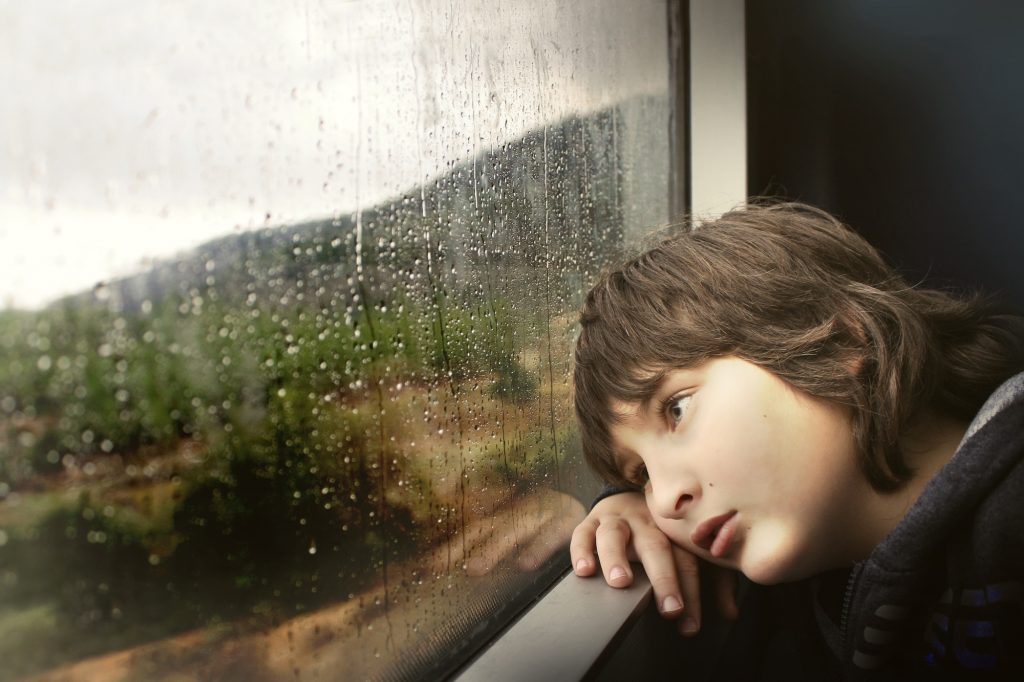 You finally arrive home after a late night at the office. You're too tired to move, let alone cook dinner and raise children.
You once were fun, wild, and free! Now, as you look around, time stands still. You're feet are grounded.
You can't move.
Life spins around you as you stand there in your business suit now dusted in Doritos crumbs from the little fingers tugging for attention.
You find yourself asking, "What happened to me?"
You start panicking, because yep, You're "adulting." It's time to make a change and plan a getaway.
You've planned a trip out of country. Perhaps You've planned a cruise. But the type of trip isn't what's important here.
What's important is remembering the mini travelers tagging along. And yes, they need passports. Here's the need to know about kids passports and how to get them.
Whether you've signed up for a family cruise, allowed your teenager to travel with school, or simply planned a family trip to escape everyday life, you know that you'll need to know how to get passport for kids.
So pack your bags and get ready to travel!
Steps To Getting Kids Passports: Documents
The first thing to know before applying for a kids passport is that any child 15 and under needs this type of passport. If your mini traveler is 15 or under, follow these steps:
A "D" What Form?
A DS-11 form must be completed before beginning the process. This form is required for all new passport applicants and applicants under 16 years of age. It can be found online.
IMPORTANT: Do NOT sign until a passport agent is present!
Born and Raised
Copies of documents are not accepted, and you should provide original copies. Some examples of documents that fall under "Proof of Citizenship" include the following:
Original Birth Certificate
Adoption Decree
Consular Report Of Birth Abroad; Form FS-240
Certificate Of Birth Abroad; Form DS-1350
Social Security Card
Your child must also be present with you at the time of applying.
Yes, That's My Kid
You must show proof that you are the legal guardian of the child you are applying for. There are several documents that you can provide as evidence.
Your Original Birth Certificate
Photo Identification (Passport, Government Employee ID, Driver's License)
Attendance From All Parents On Child's Birth Certificate
Although your child must go with you, that is not enough to prove that you are the guardian. Don't forget to provide one of the following pieces of proof listed above!
Let Them Go
Consent from both parents is necessary to receive your child's passport.
Yes, both parents must be there if listed on the child's birth certificate. If that is too difficult due to circumstances, no worries. There are exceptions.
Certified Court Document Proving Sole Custody
Signed/Notarized Statement Of Consent From Other Parent; Form DS-3053
Death Certificate
Missing Parent; Form DS-5255
However, copies of both parents IDs will be needed regardless of circumstance.
Money, Money, Money
The application fee for passports issued to children 15 and under is $80, and the acceptance fee is $35.
If expedited services are needed, there will be an extra fee of $60 per child passport. Overnight delivery is also available for another fee.
Passport Photo
Say Cheese!
You will need a 2 x 2 color photo. And there are restrictions that apply.
Your photo must be:
Taken In Last 6 Months
Color
Clear And Filter Free
Taken By Someone Else
Taken Without Eyeglasses
White Background
These are the basics, but there are other restrictions. I recommend to take it at the photo at the agency to avoid mistakes or complications. The photo taking process can be difficult as the passport will need to have a perfect picture!
Special Instructions: A Couple of Tips
Yes, there's more. It might seem like a lot, because well, it is. But it's important to take everything into consideration and to become knowledgeable about the process before beginning.
Tick, Tock
Spontaneous travel is awesome! But it's not so awesome when waiting for a passport. Have good time management.
Let's think ahead. You know everything required of you as the parent. You add a reminder to your calendar to head down to the Passport Acceptance Agency.
And 3 weeks later… Yeah, you forgot. You kept pushing it back and now it might be too late.
Here's the break down so you how much time you have:
Routine/Standard: 4-6 Weeks
Expedited: 2-3 Weeks
Expedited At Agency: 8 Business Days (Based on Need)
Making an appointment at an agency is the best route to take if you need the passport(s) fast.
New Name! Who's This?
If your child has a change of name, then you will need to update their passport. If their passport is less than a year old, then you can mail it with a DS-5504 form with it. Also include:
Original Copy Of Government Document Stating Name Change
New Passport Photo
No Fees Required
If the child's passport is more than a year old, then you'll have to start the process over. Yes, this does include all fees and costs.
Get on Board
Pack the little bags and the big bags too. Your little ones are coming with you!
As long as all the mentioned above steps and tips are followed, the family should be on their way to an error-free vacation. Nothing is more relaxing than an actual relaxing vacation.
Planning to leave but not sure where to go yet? Haven't traveled in a while and are feeling overwhelmed?
Click here for more travel ideas. And remember the basics when applying for kids passports: DS-11 form, documents, both parents, and time management!