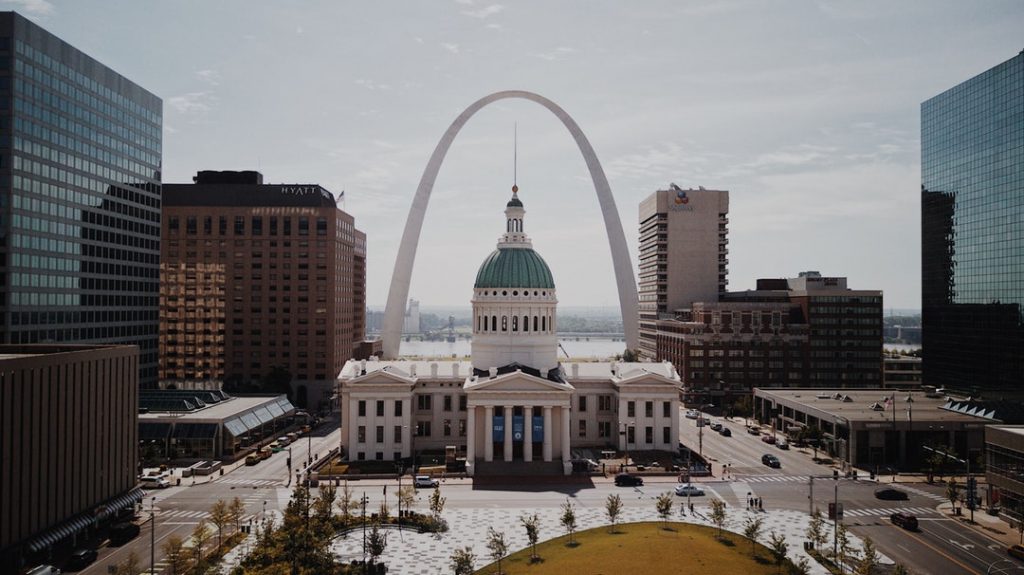 If you're taking some off from adult life to tour the Midwest, add Missouri to your travel list! Here are some offbeat things to do in Missouri along the way.
Have you ever been to Missouri? If not, it's time you got yourself there. The state has no shortage of interesting things to do and see.
From museums, parks, and strange attractions you won't find anywhere else, you're sure to find something you love. One thing's for sure: you definitely won't have a hard time finding something to do during your time there.
To whet your whistle, here are some of the most interesting things to do in Missouri.
Leila's Hair Museum
This isn't your typical museum. It is, in fact, a museum for hair.
Why on earth would there be a museum dedicated to hair? Because collecting hair used to be a big thing. Now you can see a bunch of those collections, all in one place.
The museum doesn't only contain the hair of regular, everyday people. You may also find hair samples from people you've heard about your entire life.
Before you get the wrong idea, you won't only be looking at samples of cut off hair. Instead, you'll see wreaths, classic jewelry, and more made from hair-some more than 100 years old.
This museum is in Independence-a city that's full of fun things to do. Find out more in this post from Visit Missouri.
The Hospital Ruins at Welch Springs
These ruins are something you've got to see if you're ever canoeing down the Current River or trail walking in the vicinity. It looks like something out of a storybook, thanks to its being overgrown.
The "hospital" was a sort of day spa, which used the spot's good old fresh air and spring water to heal people. The endeavor wasn't very successful though, and the hospital fell into ruin.
If you'd like to explore the ruins, your best bet is to hop in a canoe. The ruins rest between Cedargrove and Akers.
If you're driving and walking, there's a trail past Akers Group Camp that'll let you see the hospital from across the spring.
Vacuum Cleaner Museum
If you liked the hair museum idea, you can use this one to clean up after you leave. This museum in the city of Saint James, Missouri, is completely dedicated to vacuum cleaners.
The museum holds more than 600 vacuum cleaners, modern and not-so-modern, each one owned by Tom Vasko. If you're at all interested in the history and evolution of every-day contraptions, you should give this place a try.
Hermann Wine Trail
For all you wine connoisseurs out there, this one's for you. You've got to check out these vineyards.
German immigrants began making wine in Missouri in the early 1800s, and you can get a glimpse at their legacy. There are always fun events here, including the Chocolate Wine Trail, so try to come during an event if you can.
The Castle Ruins At Ha Ha Tonka State Park
If you've always wanted to visit the old castle ruins in Europe, get your fix for a whole lot cheaper by visiting Ha Ha Tonka State Park in Camdenton. The history is different, for sure, but you'll feel like you've stepped into a much older country.
The castle was the dream of Robert Snyder, but he never saw that dream come to fruition. Though his son finished the castle, it was eventually ruined by fire and has since become an attraction at the state park.
Even if castle ruins haven't always been on your bucket list, this is a site worth seeing.
The World's Largest Pecan
If you're a fan of the pie, or pecans in general, you may want to stop and check out this beauty. It isn't, though, an actual pecan.
This pecan is actually made of concrete, and it weighs in at 12,000 pounds.
Your visit isn't limited to staring at a giant concrete pecan, though. Feel free to shop the Nut Hut and learn all about the James Pecan Farm with its more than 10,000 pecan trees.
Don't forget to grab yourself some tasty pecans while you're there-chocolate covered or candied if you prefer.
Bonne Terre Mines
Fancy a scuba dive adventure while you're inland? Then stop by Bonne Terre Mines. Originally meant for mining lead ore, the mines flooded and, instead, became a popular spot for divers.
Underwater tunnels and caves await those brave enough to dive down to explore them. The water is crystal clear, thanks to particles of lead that prevent plant growth, so you'll be able to see the water-buried mining equipment. Bringing some lights helps with this too.
If you're not a professional, or you don't fancy a dive during your visit, you can still explore the caves. Some tours offered on foot and by boat, so anyone can enjoy this unique attraction.
The Spooklight at Joplin
If you're in for an attraction that's more on the eerie side, and you don't mind staying up late to see it, check out the Joplin Spooklight. This light appears most of the time between 10 p.m. and midnight.
While there's a slight chance the spooklight won't show up, locals say it's almost certain. The light was first sighted in 1836, and no one has yet to come up with a plausible explanation.
Add These Things to Do in Missouri to Your Must-See List
Any of these attractions could be the thing that knocks your socks off, so make sure you visit one while on your next trip. And these are only a few of the many things to do in Missouri, so a trip in that direction is time well spent.
Whether you're into attractions that are spooky, romantic, or plain strange, Missouri's got something for you. What are you waiting for? Start planning that trip, or even better, head there today.
Are you planning to travel abroad? Check out my article on starting in your own country while you save up.