My latest adventure has been the biggest of constant travel since I left home back in 2011. Last August, I dusted off my temporarily inactive backpack and left my beloved Mexico for a USA road trip, followed by an overland journey from Colombia all the way down to the end of the world in Argentina.
After an expedition to Antarctica from Ushuaia, I flew to the Middle East for three months and then finally took on the massive travel beasts that are India and China. A short stop in the UK then took me over to Canada, Denmark, Faroe Islands and Greenland – and now I'm completely knackered!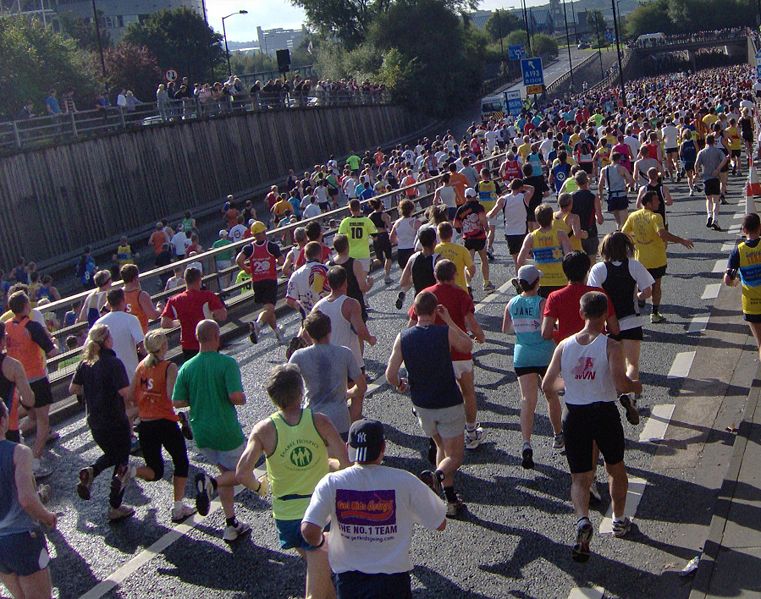 This is not a complaint, merely an observation. Travel is a privilege that I have enjoyed for many years and I probably will for many more. I often try to make a genuine effort to be present in the moment and be grateful for all that I have, but it's really hard to produce a counterargument against the notion that long-term travel is a clear nemesis against reaching optimal health.
I'm no spring chicken anymore and I simply can't get away with mindlessly abusing my body like I did back in the day as a booze-swilling, Chicago Town pizza (not an endorsement) munching young'n. I've been conscious of this since the start of my aforementioned trip, but the sweet seductiveness of Argentine Malbec, sugary Arabic coffees and delicious Vancouver vegan junk food, sandwiched with low-quality sleep has left me feeling tired, sluggish and my body has become the 2018 bookies' favourite for the "Dad Bod of the Year."
On top of not feeling very healthy or fit, I do have internal battles about how hedonistic my life is and I'm constantly questioning what value I am giving back to a world I have taken a lot of goodness from. It's hard to find an overnight solution to such existential crises, but I think I may have found a decent baby step towards regaining my fitness and contributing to a good cause.
The Great North Run
The Great North Run is a huge annual half marathon event that takes place every September in Gateshead/Newcastle and it has bragging rights of being the world's largest (most competitors, with over 57,000 competing last year).
I'm from just up the road in Durham and I've been to the event many times to support family and friends who have taken part in the race, but I haven't participated myself. The one time that I registered, I tried to hurdle a massive fence whilst running at Durham riverbanks and I smashed my patella!
I have officially signed up for this year's race and my goal is very much a "Man vs Clock" challenge – as my aim is to get over the finish line before the two-hour mark.
I've been told by seasoned Great North Runners that the sheer volume of numbers makes it an anxious 20-minute shuffle to get going from the start line, but all I can do is give it the best shot I've got on the big day.
Running for the Make-A-Wish Foundation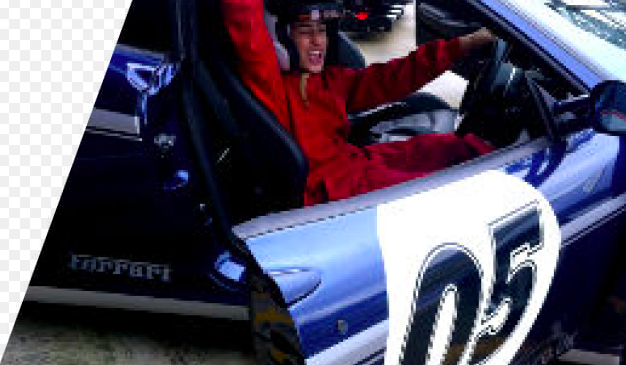 I love sport, but the Great North Run is so much more than that. A lot of people who run the race do it for a charity close to their heart and the day is always absolutely bouncing with positive energy.
The event has a sea of huge tents set up for runners who are running for their chosen cause, there is a clear "in it together" vibe and the whole day encapsulates the community spirit that is sadly dying out in a lot of the western world.
My chosen charity, Make-A-Wish Foundation, makes dreams come true, creating a perfect day for terminally and chronically ill children and teenagers. Some past successes have included a little girl called Amber, a sufferer of leukaemia whose wish was to be a Disney princess for the day – and it was granted.
13-year-old bone cancer victim Daniel Nabhani received his wish of driving in a Formula One car thanks to the charity.
Daniel's dad confirmed: "The wish made Daniel so happy – his favourite moment was being in the Formula One car! Daniel has been scared during treatment, especially as he has to have more of his leg amputated, but the wish provided an escape where he didn't have to think about his problems."
And the story that is closest to my heart is when my cousin, who sadly passed of a brain tumour, got to meet her favourite boy band Take That thanks to the hard work of the good folk at Make-A-Wish.
When I do feel the warm and fuzzies of gratitude about my travel experiences, I also try to make time to think about how I have made it to 34 years on Earth without any serious life-threatening or life-altering conditions.
So here I am, with my ET-shaped body, trying to regain my health and fitness and to make some money for experiences for people who have been dealt a much rougher set of cards than myself.
I'll still be travelling a lot during training, but I'll make sure that getting the running minutes on my legs is my main priority. (Shoutout to the Fitbit!)
I'm so proud to run for Make-A-Wish Foundation and can't wait to meet people doing the same on the day.
Please consider visiting my JustGiving page (click here) and supporting my journey to nourish the continued success of this brilliant charity.
Cheers!