Seeing a city than from above is one of the best ways to take in its beauty. When I learned that the famous Skyline Queenstown offered that view of the city and Lake Wakatipu, I knew I had to experience it for myself. But the icing on the adrenaline junkie cake? The ride back down! Just a 450 metre ride on the steepest cable car in the southern hemisphere away, I was thrilled to check out the Skyline Queenstown Luge!
The ride to the top was magnificent, with sweeping views to die for, and it's one of those rides that I could have taken over and over. Lucky for me, and all of the other riders, that is exactly what you get, as a luge ticket includes five trips up on the gondola and five trips down on the luge track! Score!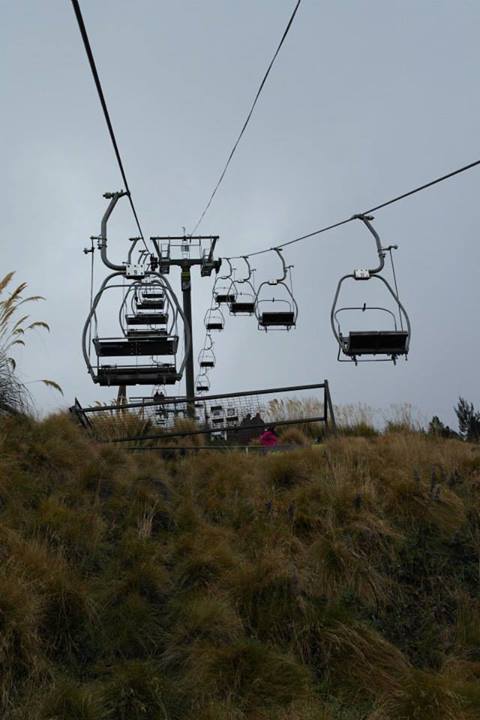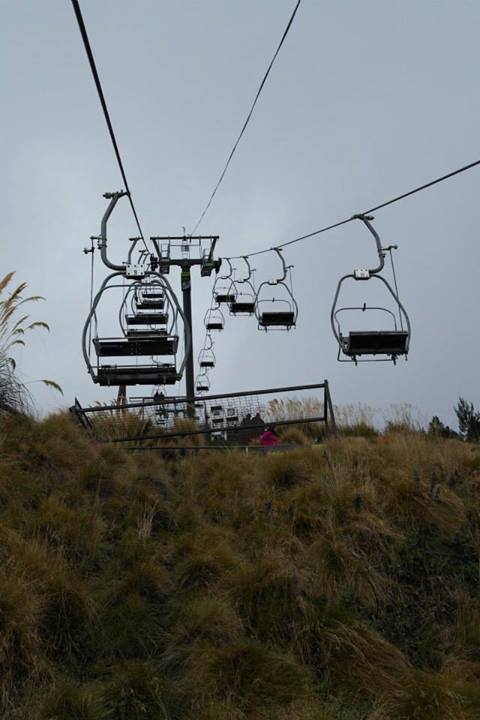 Once at the peak, I was seriously enticed by the world famous Skyline Queenstown Restaurant and Skyline Bar, but I was here to luge. Famous New Zealand cuisine, wines and beers would have to wait.
Once at the start of the luge we received a brief safety lesson and instructions on how to operate the braking and steering mechanisms on the cool, low profile luge racing machines. Then we made our way to the track. Every rider must begin on the first of two tracks, known simply as the Scenic Track. It was the perfect spot to get accustomed to the luge experience, so, with helmets in place, we took off.
The first ride was incredible, with just enough twists, turns and speed set against dramatic views to make me want more. Another quick gondola ride up and we were ready for the Advanced track.
This was what we came for! We set off and picked up speed quickly, and the tighter turns with steeper banks and drops made the 850 metres of descent feel like an F1 track. The ability to manoeuvre the luge, and test different speeds and steering styles made me feel like Michael Schumacher in perfect racing form.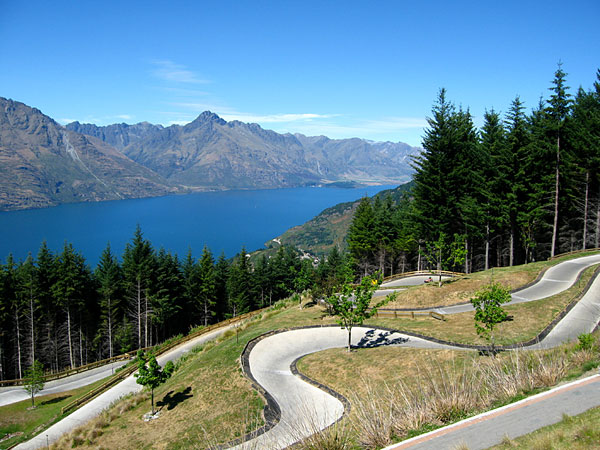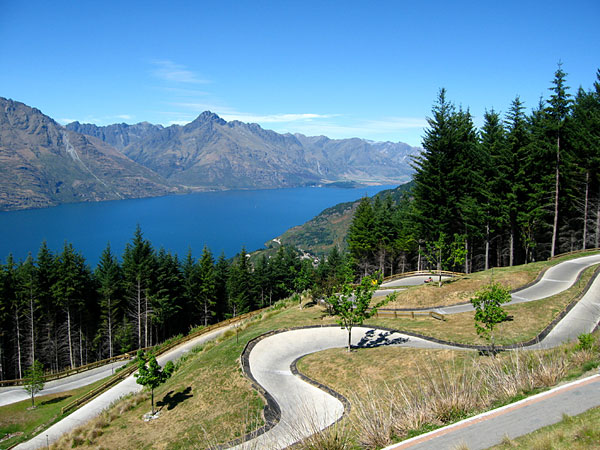 Each trip back down the track gave me the ability to get more and more familiar it, and by my last run I was, without a doubt, an expert at the Skyline Luge. And as with anything that is that thrilling and cool, I didn't want it to end.
In addition to the luge and the aforementioned restaurant and bar, Skyline Queenstown offers mountain biking and hiking trails, stargazing experiences, and traditional Maori cultural shows. There is literally something for everyone, and you may never want to leave.
But when you do, the bottom of the mountain is only a luge ride away.