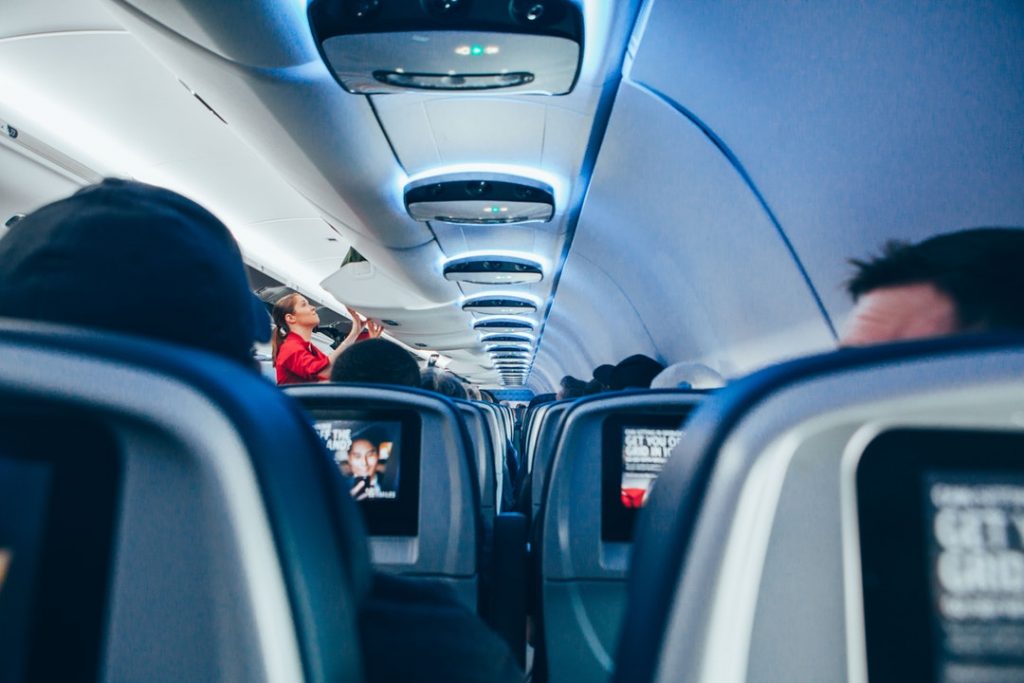 In 2017, over 60 percent of Americans traveled for leisure. The majority of those people spend weeks planning their trip down to the smallest details. But some of the most enjoyable travel experiences happen spontaneously.
If you have that travel itch and you're ready to pack your bags and go on an adventure right away, kudos to you for embracing life as it comes.
But spontaneous vacations can get pricey if you aren't careful. That's why we're here with the best last-minute travel ideas! Read on for tips and tricks for your next adventure.
Use a Flight Price Tracking App
Using a flight price tracking app should be rule number one for anyone planning a vacation. But it's especially important if you're planning a spontaneous trip.
Flight prices can often skyrocket when they're last-minute, but some flights can also drop in price. You can use price tracking apps like Skyscanner or Hopper to easily browse flight options based on affordability, dates of travel, and airline.
You can also set the apps to send you alerts when there is a drop in prices on a flight that matches what you're looking for.
Use Public Transportation
If you're visiting a city with great public transportation options, don't worry about renting a car at the last minute. Not only will it save you the hassle of worrying about a rental, but you'll save a ton of money.
Look into bus routes or train options at your final destination. And if you need a car to get anywhere, you can always use ridesharing when it's necessary.
Pack Light
One of the best parts of living spontaneously is not overthinking everything. If you're going away for a few days, you don't need to pack a huge suitcase "just in case". Pack only the essentials.
This will make traveling so much easier. You won't have to lug around a suitcase on planes or trains. Just bring a backpack or a duffel bag and enjoy yourself without worrying about material belongings.
Find Cheap Places to Stay
Finding a place to stay at the last minute can get frustrating – and expensive. But if you know where to look, you can find cheap and discounted places to stay.
If you prefer to stay in hotels while vacationing, use sites like Priceline, Hotwire, and Hotel Tonight. You'll find discounted hotel rooms, even if you're booking the same night you look.
If you want to experience what the locals live like, look for Airbnb options at your travel destination. There are usually affordable options no matter how late you wait to book unless you're in a high-demand area.
Look Out for Discount Vacation Packages
If you don't want to worry about planning anything on your trip but want to ensure that you have stuff to do, a vacation package would be great for you. You can find incredible travel packages on websites like Groupon.
Travel packages generally include the flight (round trip), a place to stay, and different excursions and activities to do while you're there.
Use Travel Points
What better way to travel spontaneously than doing it for free? Do you have a ton of travel points saved up that you haven't touched in years? It's time to dip into those points and pay for your last-minute adventure without using a dime of money.
You'll have to decide where you're going and staying depending on what your points can get you. But there are tons of great destination options to choose from.
Travel in Low Season
Traveling in low season is a great tip for people who want to experience popular tourist destinations without dishing out a fortune. Not only will this save you money, but it'll also save you from crazy tourist crowds.
If you are set on traveling right now, look up what destinations are in low season. Check out this blog on how to travel in the off-season.
Be Open-Minded About Your Travel Destination
If you're traveling at the last minute, you may have to make some sacrifices to save money. No matter how great that trip the New York City sounds, if it's costing you a fortune, you should consider other options.
Try to be open-minded about this adventure. Look at one destination's priciness as an opportunity to travel somewhere you normally wouldn't go.
The best experiences are often had in the most unsuspecting places. Embrace your spontaneous spirit and see where this adventure takes you instead of forcing something that isn't right for your budget.
Don't Let Lack of Money Stop You
While it's important to be smart about spending money, you only live once and you should take every opportunity you can to travel.
If the travel bug hits you but a vacation isn't quite in the budget, you can always take out a travel or payday loan. Read more here about how you can fund your trip with loan money.
This doesn't mean take out a huge loan and spend it recklessly. It means you shouldn't let something as material as money stop you from living life.
Take out what you need and spend it responsibly, so you can have the adventure you've dreamed of without digging yourself in a hole.
Use These Last-Minute Travel Ideas on Your Next Adventure
You don't need to plan a vacation for months to have the time of your life. All you need are these last-minute travel ideas and you'll be on your way to having a spontaneous (and affordable) adventure.
Thinking about taking your adventure across the pond? Check out my experiences traveling in Europe for some great tips and insight!