Many people believe that hitchhiking is something extreme, dangerous and that the desperate people only do this. However, the bad reputation of hitchhiking is not deserved at all. The thing is, it is one of the cheapest ways to travel the world. You meet new people, learn their stories, and share yours. Other advantages of hitchhiking are that it also allows you to travel pretty quickly, you are always breathing in the fresh air, and you spend almost nothing.
Here are the tips for the best and the cheapest hitchhiking experience possible:
1. Try to look… kind of neat
Drivers are a little afraid to stop and pick up unwashed, unshaven, or stinky convicts. If you have torn or dirty clothes, you have a much lower chance of getting that ride. Because who wants to pick up a "tramp" who doesn't even have money for simple clothes or threads to sew up the holes? Such a "tramp" is likely to steal something, they think.
Wash your face, shave, and smile. Believe us, this will help, and your hitchhiking trip will be faster and more comfortable for both you and the drivers.
Besides, if you're scared of jumping upon such an adventure on your own, you can find fellow traveler at the dating services. Moreover, if you're brave enough to go hitchhiking, you may also be courageous to meet new people, get new experience, or maybe even throw yourself into a new romance! If it is true, then HookupGeek is what you need! This service analyzes the features of all the dating sites you can think about! The pros and cons, prices, reviews, value for money of the dating services – it all has been described at the HookupGeek. Who knows, maybe thanks to this post at our site, you'll find the best partner to spend a night, a hitchhiking trip or even a lifetime with.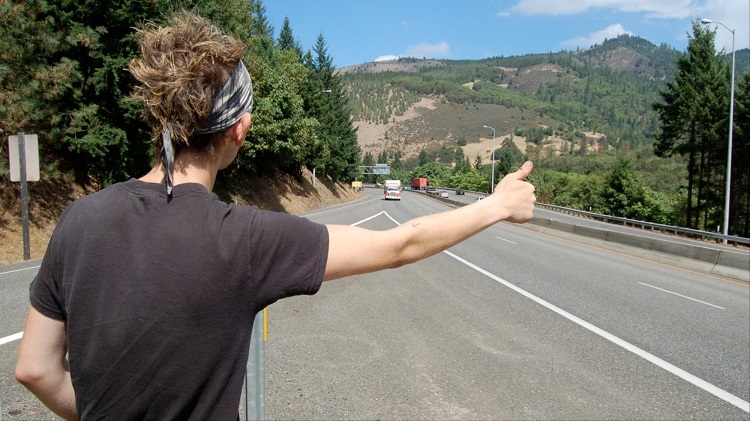 https://video-images.vice.com/articles/5a2994b66ced2316e388af0b/lede/1512674812577-thumb.jpeg?crop=1xw%3A0.8460634547591069xh%3Bcenter%2Ccenter&resize=2000%3A*
2. Choose cars to have a ride with
To avoid the taxi driver's stop, immediately ask the driver: "Will you give me any direct ride without money?"
The international sign of the hitchhiking is sticking out your thumb, but who knows how this or that driver will perceive this sign. Tell 'em that you are a stopper in advance in order to avoid any misunderstandings later on.
3. Speak to the driver
You can "talk" with drivers with gestures, even before they stop to pick you up. We recommend that you look into the driver's eyes and nod your head in the direction where you need to go. This speeds the process up greatly. Because it's just simply more difficult not to pick you up if you have a personal appeal to the driver.
After the car has stopped to pick you up, ask the driver without getting directly into the car where he or she is going. Thus, you have some time to evaluate your potential trip and decide whether this driver is okay for you or not. If something bothers you, then you are not in the car yet, so you can just leave apologizing that you and the driver have to go to different places.
Communication has always been vital for us, human beings. If you feel a lack of any kind of communication (even a more physical, sexual one), you can proceed to the HookupGeek website. This service will help you find an adult dating platform so that you can feel better and be satisfied.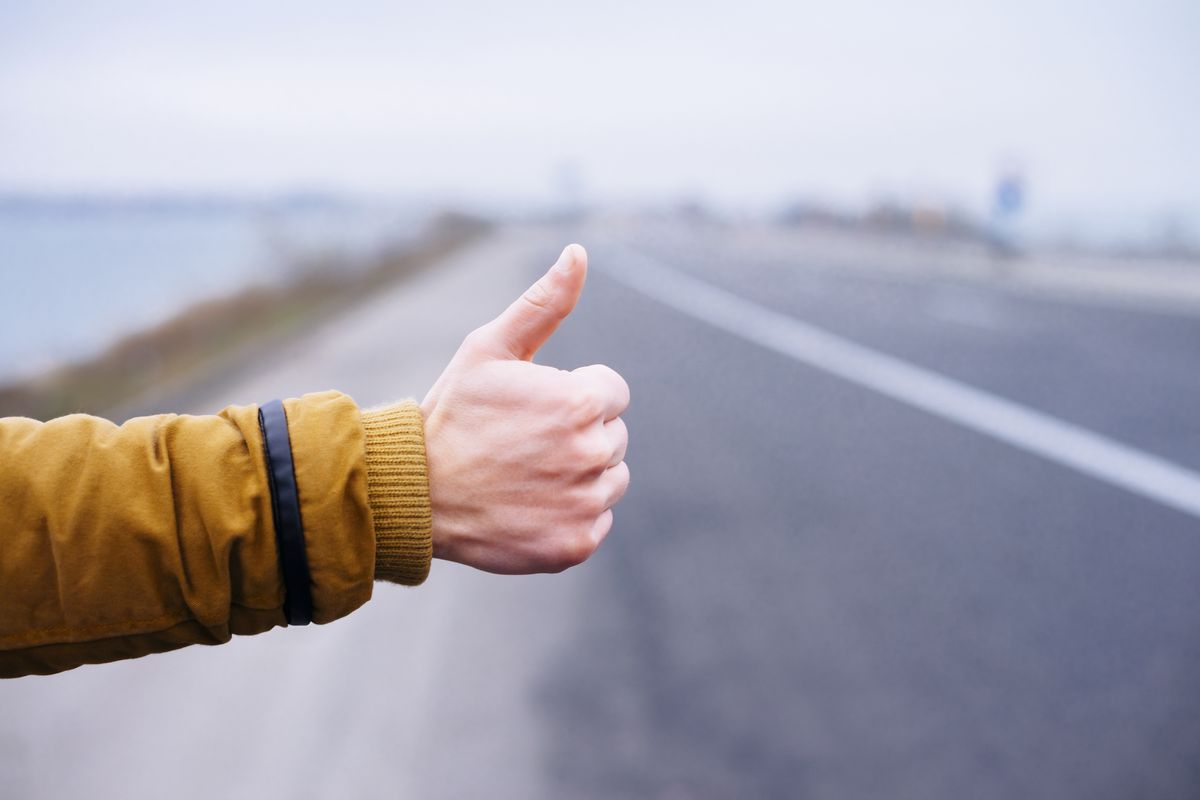 https://cdn.vox-cdn.com/thumbor/W6dccN6tlKcHBtFSMYkd9BsKd7M=/0x0:7492×5619/1200×800/filters:focal(0x0:7492×5619)/cdn.vox-cdn.com/uploads/chorus_image/image/46484254/shutterstock_244451992.0.0.jpg
2. Respect the driver
If another human being has stopped the car, and you were allowed to get into it, then you should follow some rules along the way. Try to behave yourself. If you want to smoke, then this is probably possible only if the driver smokes, but, nevertheless, you should ask permission before you get a cigarette. If you are asked to fasten your seat belt, be sure to do it. If you behave inappropriately, the driver may ask you to leave the car.
To sum up…
Hitchhiking is a wonderful thing. If you have chosen this way of traveling, especially if your financial resources are limited, buckle up before you get the most unforgettable trip of your life! Hitchhiking allows us all to seize a lot of opportunities to visit different parts of the world. This is considered to be the most interesting type of travel.