Searching for information a place to stay to take on both Iguazu Falls is a bit of a minefield. Whilst some blog posts/forums suggest seeing both the Brazil and Argentina side in one day (I do not) others say to stay in both countries to get the best of both worlds.
I'm a much bigger fan of the latter statement. This is not a race and rushing around will make you miss out on so much out there.
Perfect Base For Argentina Iguazu Falls
La Aldea de la Selva is a stunning hotel built in the rainforest, boasting medium to upper scale cabins, which offers the perfect level of intimacy for your base when discovering Iguazu Falls. For those also wanting to see both sides, you'd do well to check in at Aldea in the early afternoon, to enjoy its swimming pool and delicious restaurant.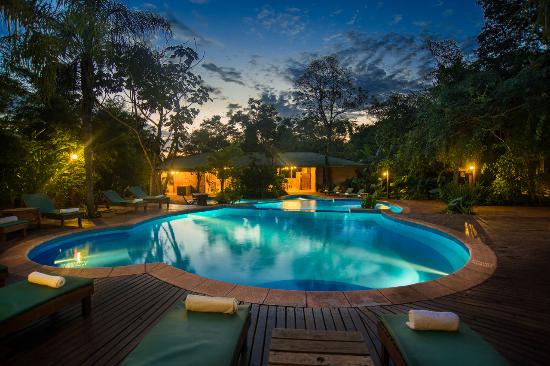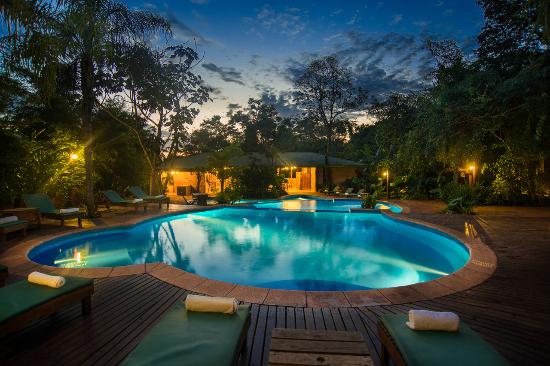 The Iguazu National Park is a 20 minute ride from Aldea and the reception know good people who will not rip you off (beware at the airport, pretty much everyone tries to). My rider even came back for me at an agreed time – you should go there first thing at 8am, I got picked up at 3pm because I was heading on over to the Brazil side, but for those who aren't in so much of a rush should stay the whole day (I kind of regret not staying two days here in all honesty).
The lodges are a decent distance between one another so you don't need to worry about any horrible noisy neighbours! The bathroom was a really rare case of underpromising and overdelivering, as the bath tub was huge and even had motors to make it into a jacuzzi whenever I fancied it!
Don't even get me started on the balcony hammock, pure heaven!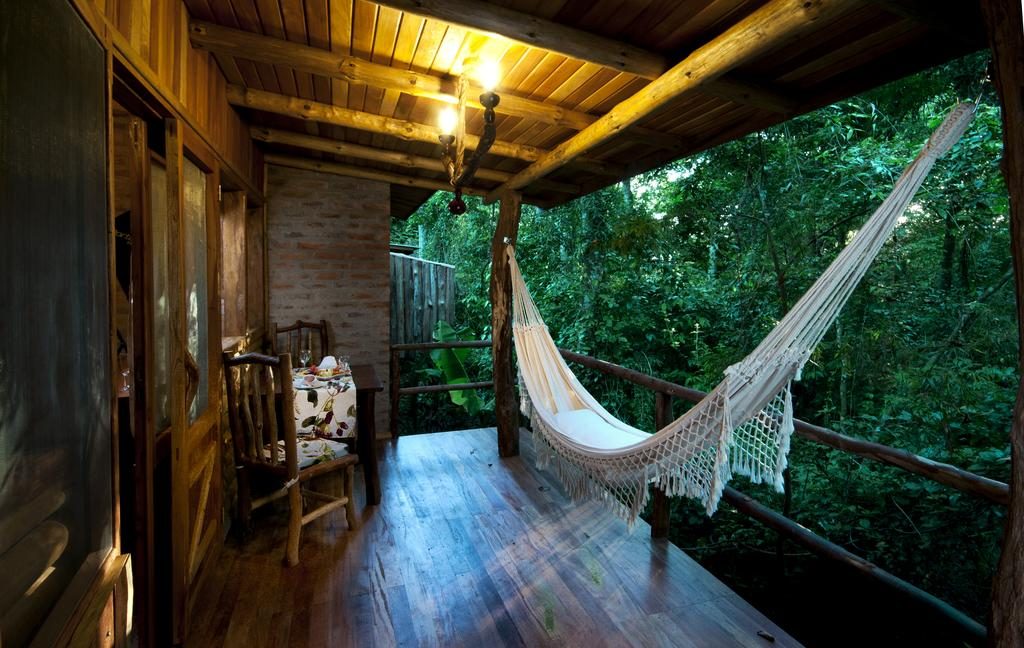 La Aldea de la Selva (the village of the jungle) is a hotel that pays a lot of attention to detail and they make the fantastic falls an even better experience. Lock these guys in for your Argentina Iguazu Falls trip, take some insect spray for the baddies of the rainforest and fall asleep to the sound of the monkeys, birds and all the other wild animals who you'll be a temporary neighbour to.