*DO NOT READ IF EASILY OFFENDED*
Today's post shares the same theme as the last flashback post about my trip to the Netherlands as a young lad, as I attempt to update my map.
There was one time in my life when I thought it was interesting to watch a Spanish woman (affectionately known as 'Sticky Vicky') proudly pull objects which included razor blades from her va-jay-jay. I was on my mate's stag party (Yanks call it 'Bachelor Party') weekend in a really classy part of Spain called 'Benidorm.'
Seriously, forget about Madrid, Valencia and Barcelona, or any of those fancy vineyard tours packed with paella and culture nonsense. You haven't really experienced the true España until you've witnessed the wonder that is Sticky Vicky.
Here is a pic of the event!
I'm kidding, but here's a pic of me and my Indian friend pretty much making out. I'm so diverse it hurts!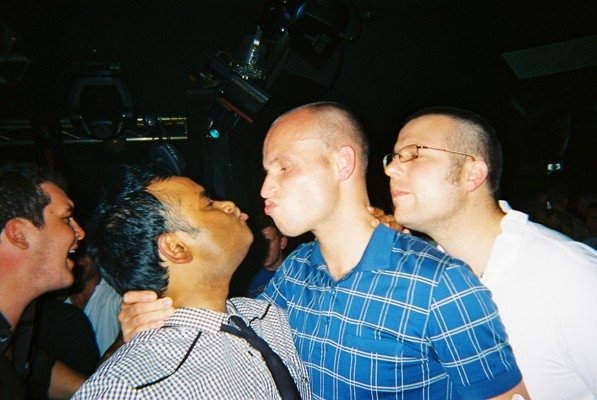 On a more serious note, I want to see more of Spain so that this isn't the only Spanish travel experience I have in my locker! I'd be a liar if I said that we didn't have fun here, for the people that we were at the time. As graceful as the older and more refined me claims to be…