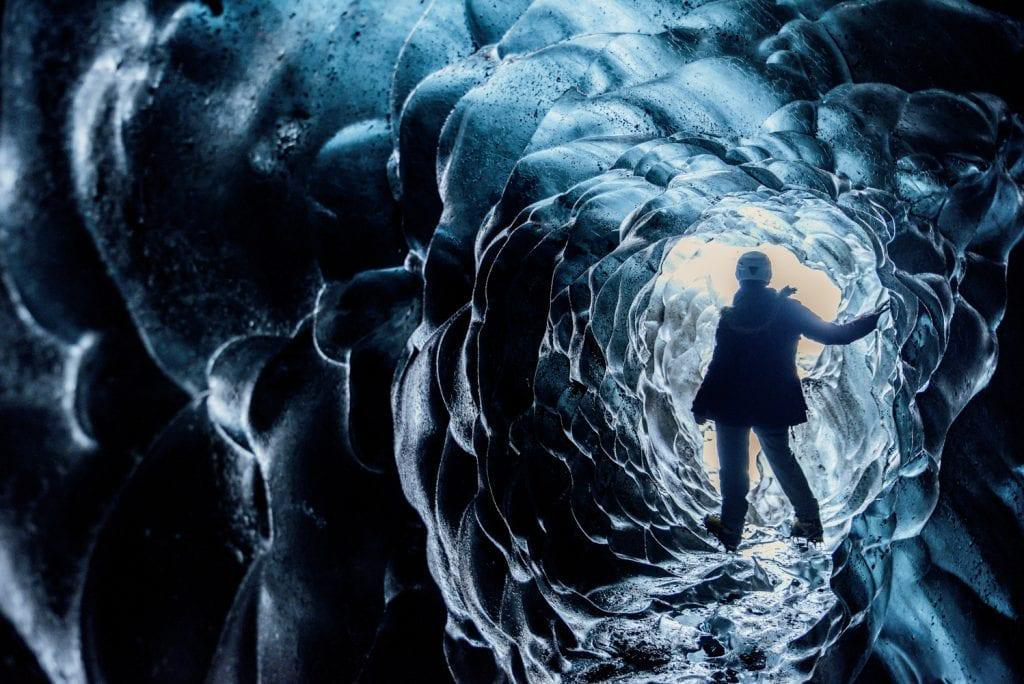 There is no dearth of reasons to visit Iceland. Be it for adventure lovers, travel mongers, backpackers, or the regular tourists, this breathtaking and amazingly beautiful northern destination is topping bucket lists like no other. Along with luring nature lovers, Iceland is wooing an ever-increasing number of visitors with plentiful activities and sightseeing gems on its cards.
Overview of Iceland
Iceland can be described as an underpopulated island that stands icy and white in the northern hemisphere. Though it is still a nation in the making, it is akin to a large volcanic laboratory with might natural elements shaping its face. From mud-pots and geysers to volcanos and glaciers, there's no dearth of natural elements cutting landmarks on its facade. The supercharged and beautiful splendor of Iceland has to be seen to be believed. If you've been waiting for a long-deserved holiday treat then this dream destination is where you should book yourself for crisp clean air, cinematic landscapes, and oodles of outdoor fun. A land of adventure, the beauty of the region makes you think that you're visiting an extraterrestrial planet.
1. Ice-climbing and glacier hiking @ Sólheimajökull Glacier
Sólheimajökull Glacier, the fourth largest glacier in Iceland, greets you with its tumbling icy landscape that's worth a hike. The varying slopes, inclines, and slippery surfaces make for an excellent and exhilarating adventure. While hiking up the glacier, ensure that you have a seasoned guide and the recommended equipment /kit in place. An ice ax is important to save you from falls and bruises. Enjoy the unmatchable vistas of Iceland by hiking through tall walls made of ice, find your way through ice caves, and so forth. Overall, there's never a dull moment at Sólheimajökull Glacier. A single hike is not enough so you can keep revisiting this adventure-platform for more and more fun.
2. Krafla Fires for the hiker in you
Yet another exciting hike awaits you around Krafla. This caldera volcano is situated in Leirhnjukur and is bound to leave you palpitating. Packed with adventure, this region has dangerous fissures and lava deposits attributed to the earthquakes that took place in 1975 and 1984. As Gordon Felton from Katlatrack.is explains, Iceland has been one of the best kept secrets from the rest of the planet with some of the most amazing natural scenery in the world. Here, you can find yourself up to your ankles in the snow while feeling the warmth of molten lave on rugged lava rocks, near thermal pools, and in the vicinity of steam vents. Be careful of dangerous hot spots while maneuvering your way around the rocks. Don't miss going to the pit of Hell, where a huge crater was left behind by a huge volcanic eruption in 1972. The crater is now a heavenly oasis with bright turquoise water; it will leave you enchanted as you satisfy your spirit of adventure.
3. Go camping in Landmannalaugar
Landmannalaugar, an incredibly beautiful natural place, is referred to as the countryman's bathing pool," in Iceland. Flanked by age-old lava fields, sizzling hot springs, and snowcapped mountains, the impressive landscapes are courtesy Hekla—an active volcano of the central highlands of Iceland. The landscape of this region is perfect for campers and hikers. Plan a camping holiday in Landmannalaugar to enjoy its colorful rhyolite highlands, icy lakes, and obsidian plains. You'll love it.
4. Scale high mountains in Snæfellsjökull
Snæfellsjökull, a very famous volcano in Iceland, has been prevalent in the last 700,000 years! The shooting spot of the blockbuster Journey to the Center of the Earth, this giant volcano was not scaled until the 19th century as it was considered as the entrance to hell. Nowadays, organized tours and treks up Snæfellsjökull provide for killer views from its summit of the Icelandic terrains beyond. This popular hiking destination is being publicized as the entry to the Earth's core; how would you like to be there?
Enjoy Nature in Iceland      
Icelandic nature can turn the simplest of views into the extraordinary. You have to experience the different activities and sights of Iceland to make the most of your holiday in the region. I look forward to taking a dip in a geothermal lagoon. Enjoy casual strolls that make you walk across glittering glaciers. Enjoy silent nights outside your camp watching the celestial delights of the aurora borealis' and more. Iceland will leave transformative effects on you to relax your senses while fueling the adrenalin rush. Get ready for the holiday of a lifetime, today!