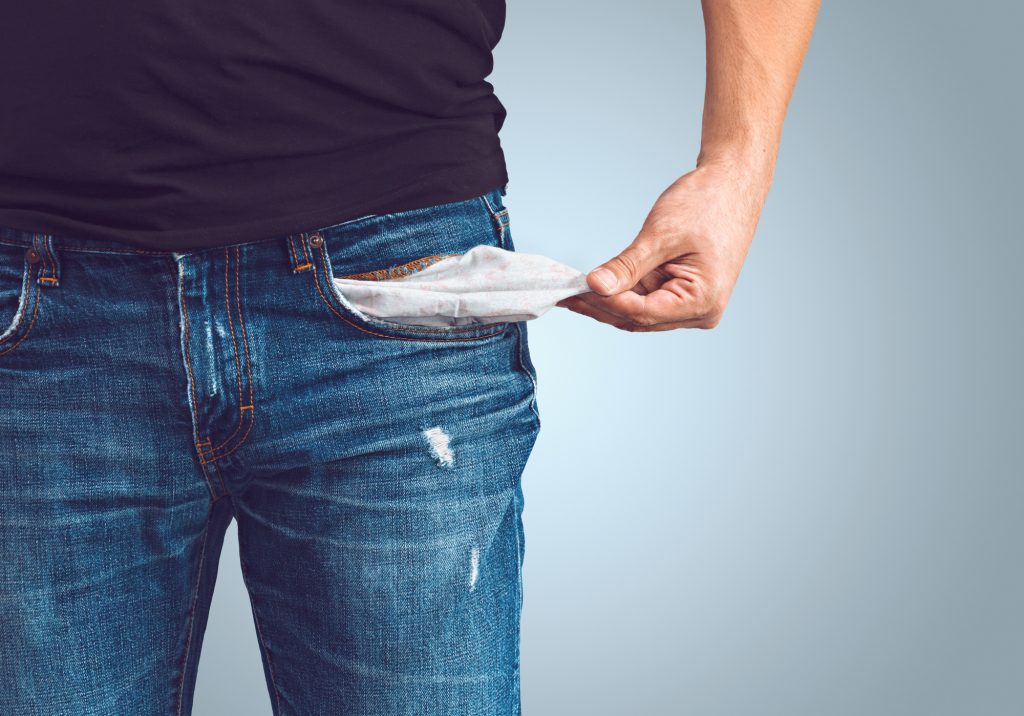 "I have no money." Four simple words that signal the nightmare scenario every world traveler one day could find themselves facing.
That's especially true if you frequent some of the places we cover on this blog. But running out of money doesn't have to mean running out of hope.
In the following article, we'll be discussing how you can keep your cool and get through the crisis situation. But first, a word on the most important step you can take to avoid the situation altogether.
Check Your Account Before Every Purchase
Okay, so maybe this is a little extreme. But if you want to avoid the horror of waking up in a strange place with no money, you'll up the frequency of your logins.
You may not need to check it before every purchase. However, you do need to embrace the spirit of this idea. That means checking the balance before a series of purchases and actually pre-assessing what you plan to spend in the different locations you'll be visiting.
Yes, we know. This is great advice for avoiding the "I ran out of money" scenario, but what if you're already in it?
In the next section, we'll be discussing your best options. Let's continue!
Do This When Caught Traveling with No Money
Before telling you what to do, let's discuss what to not do. That would be simple. Panic.
Fearing the worst will cloud your judgment and cause you to become overwhelmed. When you're overwhelmed, you're not thinking about real solutions.
That said, here are some real solutions that work. And we'll start with a no-brainer.
1. Invest in Travel Insurance
You never know what can (and will) happen when you're in a foreign country. You could miscalculate currencies, get mugged, or "spontaneous" your way into the poor house.
You also could incur unplanned emergencies your travel budget simply won't allow for. These might include dental expenses, ER visits, or issues related to transportation.
Purchasing travel insurance ahead of time can help address a number of these scenarios. We discussed just how many of these scenarios it can address in one of our previous blogs on the topic.
A word of warning, though. Not all travel insurances are the same. You'll want to do a deep dive on the features of each plan before settling on the cost.
2. Have Earning Power You Can Take with You
There are all kinds of information out there for which people are searching. Everything from "how to make money online" to "how to make money backpacking." (Yes, it's possible.)
Whatever you choose, make sure it's something you can take with you. Start hitting online gig sites or hyper-focused job sites in your wheelhouse. Preferably something that will allow you to work remotely from a laptop and coffee shop.
The major benefit of doing this is the feeling that you're your own boss. But for the purposes of this article, we're going to say the most important aspect is having the ability to bail yourself out of a jam if stuck abroad with no money.
3. Consider Crowdfunding Options
Your friends and family love you. They don't want to see you in a difficult or dangerous situation, especially when some quick cash will take care of the problem.
At the same time, you don't want to be the type of person who takes advantage of their kindheartedness. If you've spent all of your money irresponsibly, for instance, the decent thing is to find some other way to bail yourself out of the jam.
You also might consider telling them what happened, but then committing to paying them back. (And actually doing it.)
Point being: try to use this one only as a last resort or if the challenges you face were out of your control. Otherwise, you could put a tremendous strain on the future of your relationships.
4. Use Credit Cards and Other Loan Options
Credit cards and quickie loans are not going to get you the best interest rates. But when you're in a jam like running out of money in a foreign country, it never hurts to take the most accessible option that will get you back on your feet.
Credit cards are one such option if you still have one on you. If you don't, you may wish to consider loans for bad credit no guarantor involved.
This last option will ensure money in your pocket without the need for a guarantor, thus expediting the application and approval process. Of course, the caveat (as with credit cards) is the higher interest rate. But it can be a quick and useful step.
5. Contact the Nearest Consulate
Traveling in a country where there's a British consulate? If this is the case and you don't care for any of the other options we've mentioned above, then you'll want to head to your nearest one.
The British Consulate General in New York provides a list of other US-based consulates that are available to British men and women who are venturing abroad and meet their qualifications.
Don't just assume your country will fix everything for you, though. There are certain things the British Consulate General isn't funded to do, for example.
They cannot pay your bills or give you the money to get home. You may be able to see them about a repatriation loan, but your more certain bet is to have the consulate connect you with friends and family.
The consulate also may be able to securely arrange payments from one party to the other. This ensures you actually get the money you need to finish your trip.
Never Let the 'I Have No Money' Admission Blindside You
We hope you'll never have to hear yourself say the words, "I have no money." Stay on top of your bank account. Assess your purchases you're going to make long before you actually go through with them.
Strategize. And above all, realize there always are options if the worst should happen. For more helpful tips on travel and expenses, check out our lifestyle design section on the blog.