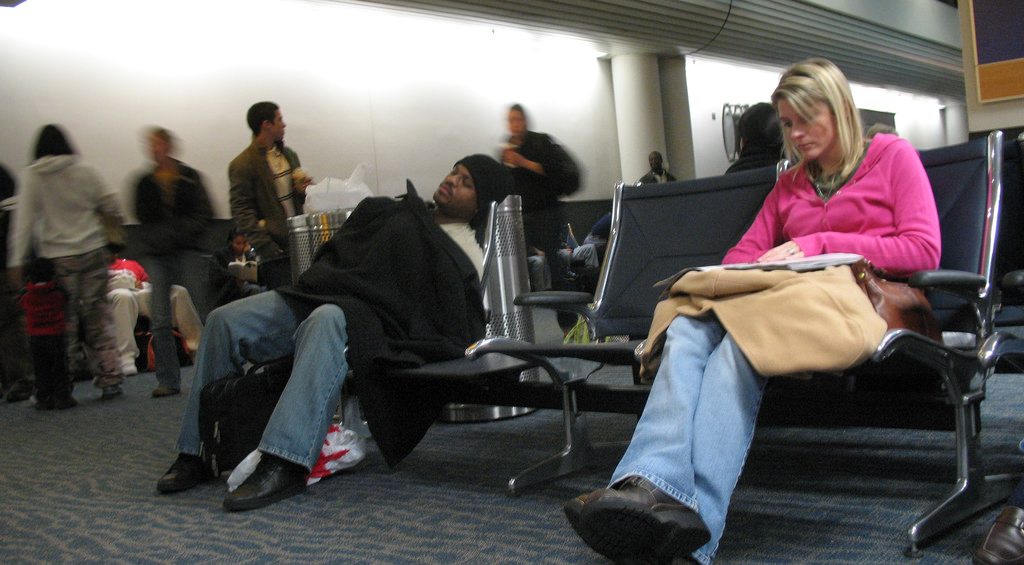 We've all been in the situation where we are enroute to a new and wonderful location – or perhaps on our way home from an awe-inspiring and relaxing vacation – and we encounter the dreaded delay. Whether it's an hour or a day (or more!) there is no denying that delays of any kinds and any lengths are hugely annoying. So what are some ways that you can stay entertained during delays? It depends on the length of the delay, but here are a couple of great ways you can utilise the time (and be entertained while you do so!)
Online Shopping
Delays are a great time to look into some online shopping you haven't had time to do, especially if there are birthdays or Christmas coming up. The bonus is that once you do it during a delay then you don't need to do it later, so it will save you time when you get where you're going so you can spend more time with friends, family and generally having fun. If you're on your way home why not consider this a great time to do your online grocery shopping – a great way to save time for yourself when you get home if you have been away for a long period of time, the groceries will come to you at a time you specify! Win-win! 
Games
Being held up for hours on end can be tiresome, but did you know that there are so many games online that can be played during delays, and not all of them are brainless time killers? The likes of betting sites actually give you the opportunity to win real money that can be saved up for future trips or a special treat you have had your eye on. Other online games can include doing fun quizzes through the likes of sporcle.com or playing Facebook games like Words with Friends. 
Making Money
If you have recently joined (or are thinking of joining) the ranks of the digital nomad, then doing some work while you wait can be a great way to spend the time and will free up your time later! Freelancers often work on the fly when and as they can, so if you're working on your portfolio, consider this some free space with which to make yourself shine. If you're established, why not tackle that project if possible or even just get a head start on research for that new job.
Catching Up
Probably one of the best ways to spend time when waiting for a flight or bus is to think about those friends of yours you haven't heard from in awhile and shoot them a message on social media or by email. This can be a great time to check in with friends and family that haven't heard from your or you haven't heard from. We all know how busy life can get, so using this empty time as a way to send out messages to say hi can be a great use of the time.
So there you have a couple of great ways to spend your time during delays of all kinds. Next time you experience one, you will have a full arsenal of great ways to pass the time until you can get to your destination!