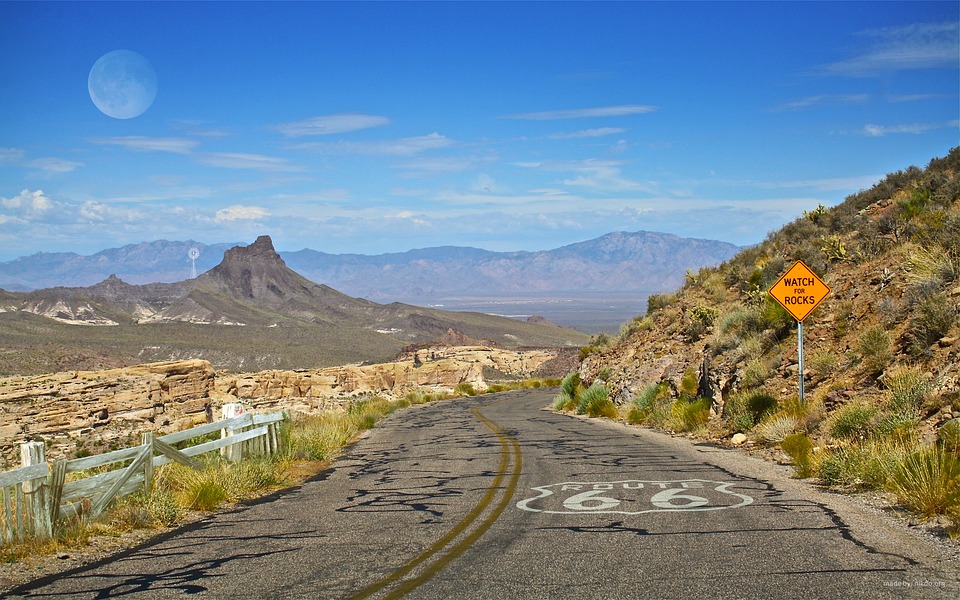 Traveling across the country is on a wish list for many. If you're lucky enough to have the time, adventurous spirit, and the right car to do it in, there are a few ways to prepare. First, it all starts with the vehicle. Whether you buy a Buick SUV or rent the crossover of your dreams, being comfortable and having the right amount of room is key. It might seem like you'll be fine in that Mini Cooper when you get from Portland to Boise, but by the time you reach Wisconsin you'll be wishing for more room (and a 4×4).
No matter where your journey begins or ends, this is one trip where you don't want to make any blunders. Here are a few ways to ensure safety and comfort:
Make sure the car is well-maintained. Vehicles should be getting maintenance checks anyway, but a cross-country road trip is a great excuse to make that appointment you've been putting off. You might find out there are some minor repairs to be made or you might want to check your tires condition. Ensure that you don't run out of fuel on your trip, fuel cards from Icompario can help you with this.
Map out generous places to stop and rest.Just because you can drive for 20 hours straight doesn't mean you should. A road trip isn't going to be fun if you're barely staying awake. Not only is driving tired just as dangerous as driving drunk, but it will also ensure that you don't remember much of this journey. Make sure you sleep every single night, even if a few of those stops need to be car camping.
Have an emergency kit ready.There should be an emergency kit both for people (a First-Aid kit) and the car. Even if you have roadside assistance, as you should, there are some fixes you can do yourself. If you need to jump the battery after accidentally leaving the lights on, it's often a lot quicker to flag someone down than to wait for AAA.
Make sure someone back home always knows where you are.If you're traveling across the country, you're going to journey across stretches of land where there are poor phone signals. You want someone at home to know where you are every day. Check in on a regularly. If something goes wrong and you have no way to contact anyone, that person can be a literal lifesaver.
Make sure the car is clean and organized.You might not be able to keep it clean along the trip, but at least it will start that way. Many studies show that a clean and organized space is akin to peace of mind. It's a good idea to regularly clean (wash and vacuum) the car along the way, but if it's organized, you can keep it organized with minimal effort. Taking advantage of roof racks might seem like a space saver, but remember you'll have to pack and re-pack them every time you check into a hotel. It's better to have a spacious and well-organized trunk instead.
Pack picnics.It's going to be expensive, very unhealthy, or both to eat out or grab fast food for every single meal. Pack snacks and even meals that will last you the entire trip. There are many rich, condensed foods that are healthy, travel well, and will keep you full. Plan out the places where you really want to stop and eat along the way, and consider them treats. This can help save money and the stress of hunger pains when you're in the middle of nowhere.
Keep toiletries for "on the road" on hand.There are vast stretches of America where it's going to be difficult to find a bathroom. In case of an emergency, and there will likely be a few, pack some essential toiletries that will make emergency "stop and goes" a little more comfortable. Baby wipes can be miracle workers.
Have plenty of non-screen entertainment available. The driver can't be looking at a screen, and it's probably not a good idea if all the passengers are glued to theirs for the entire trip. It's a good time to download some books on tape or podcasts that the entire family will enjoy.
As you prepare for a weeks-long journey, do a little digging and map out exactly where you want to stay and stop. When you have something to look forward to every day, it makes the drive that much sweeter.