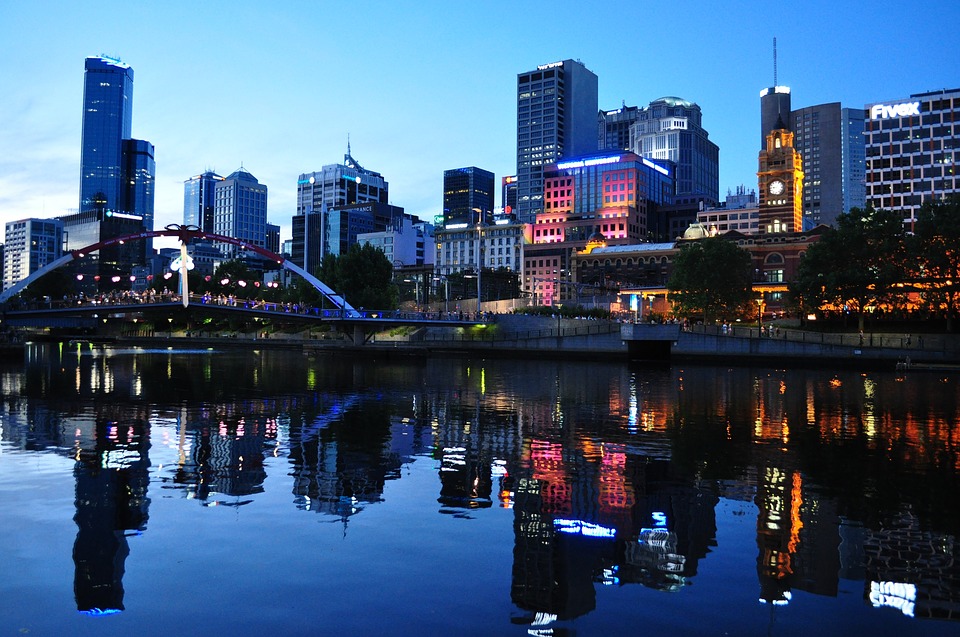 Have you ever dreamed of travelling to Australia? Perhaps you have pictured yourself visiting the ski fields of Lake Mountain, snorkelling on the Great Barrier Reef, watching the sunrise at Uluru or climbing the Sydney Harbour Bridge? You're not alone! In fact, in 2017 close to 9 million people visited Australia. But many of them would have discovered that the bucket list of Australian experiences simply can't be done in two weeks; the attractions are so far apart. But imagine what you could see if you were to press pause on your life and spend a year travelling across Australia…
I'll be honest, a lot of people will dismiss this idea as crazy; after all, most people have responsibilities, bills that need to be paid, multiple "things" that are holding them in one spot. This is particularly true for those who run their own small business. After all, you can't just take a leave of absence or save up your holiday pay to go galivanting off to Australia – the fact is, without you, nothing would get done. The business would fall apart…. wouldn't it?
But a growing number of small business owners are finding that it can be done (and should be done!), with no ill effects for their business. They've packed everything up, taken off on their dream adventure, and returned later to find that their business is still turning a profit. How on earth did they manage it? One word: outsourcing.
Now, outsourcing doesn't just mean dumping your responsibilities on someone else and hoping for the best. But with research, a well thought out plan and the right approach, small business owners may discover that they can successfully outsource their life. This concept was popularised by renowned author Tim Ferris in his book "The 4-Hour Workweek" and has real merit. So, how is it done? Who do you outsource too? And where can you find reliable help?
Start Working with Freelancers
The trick to outsourcing your life is finding reliable people who can temporarily do the things that you would normally do. Thanks to the growing number of "freelance" websites that are now available (Freelancer and Upwork are both popular), you can advertise specific job roles, specify how much you are willing to pay for this work, and then wait for suitable applications to come in. By finding someone who can replicate the same high quality of work you usually do, you will be able to fill orders, keep your clients happy, earn an income…and all while you're on holidays!
Invest in a Virtual Assistant
Think for a moment about how much time you usually spend each day responding to generic enquiries, completing basic paperwork and scheduling incoming work. A virtual assistant can do all of this for you. A virtual assistant can be based anywhere in the world, can be contracted to work as many (or as few) hours as you think is necessary and will keep things running smoothly on your behalf. By handling all the trivial and day to day tasks, your virtual assistant can free up most of your time, leaving you with only the most important items to deal with.
Hire a Virtual Receptionist
One of the hardest parts of trying to take time off as a small business owner is the constant interruptions caused by phone calls. As the main point of contact for your business, you don't want to turn your phone off and disappoint a client…but neither do you want your days (or nights) constantly interrupted. A virtual receptionist is a great solution. They can handle all incoming calls, deal with basic enquiries and take messages from clients that will then be forwarded on to you. All you need to do is set aside a little time each day to check and respond to messages.
Organise Home Help
Many people worry about the little things when they consider travelling for extended periods of time – who will water the plants, mow the lawn and pick up the mail? Thanks to websites like Airtasker, you can find someone who is experienced and reliable to take care of these little things for you. They'll look after your home for you, so you don't need to worry.
The fact is, outsourcing your life has never been easier. By engaging the help of freelancers, you will be able to cut your workload, manage your schedule and take off for that great Australian dream…and all without your clients noticing any difference! Many who have embraced opportunities like this have come to appreciate that there is more to life than the constant carousel of work and stress. Outsourcing could be the first step you take towards an exciting new life of adventure and travel.