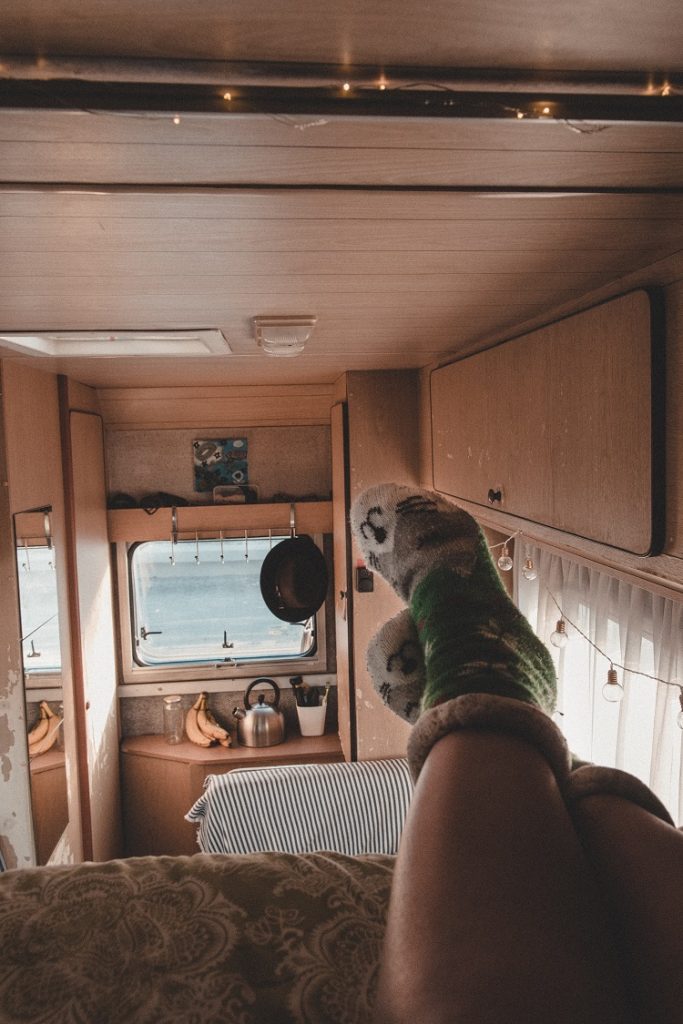 Whether you bought a used or brand-new RV, it is important that you make every road trip as relaxing and enjoyable as possible. Your RV is your home away from home. With that said, it is essential that you have all the amenities to make camping comfortable for everyone.
If you drive your RV off a lot, it will no longer feel like home. The good news is that you can still spruce it up to make it welcoming and cozier again. It does not matter whether you are a weekend warrior or a full-time RV camper. Making your RV more comfortable should be a top priority once you hit the road.
Add throw pillows and blankets
When it comes to making your RV cozier, throw pillows and blankets are the way to go. Your vehicle should remind you of your home where you can relax. Without pillows and blankets, having a good night's sleep will be impossible to achieve.
When sprucing up your vehicle, be sure to add patterns and colors into the design as well. More often than not, RVs have neutral colors like brown. You can create a significant difference in the appearance of your vehicle by adding bright colors.
If you already have throw pillows, but you want them to be more comfortable, you can also purchase a pillow cover. Recovering the pillow will also do the trick. If you find sewing all corners a bit of a tedious job, you can secure corners with hem tape.
Paint cabinets and walls
If you want to transform your RV painting completely, the walls and cabinets will be one of the ideas to consider. Aside from making the space larger, adding any color to the interior will make your RV more welcoming. Choose colors that match your style and personality. If you consider painting as a tiring task, you can also choose to add wallpapers instead. They are as equally attractive as paints.
Add curtains
Just like your home, an RV can feel more inviting and welcoming if you replace valences with curtains. When adding curtains, be sure to consider adjustable rods. It might be challenging to find curtains with the right length, but you can solve this problem by sewing a few inches.
You can also use an iron or a hem tape for the process. For RVs with lots of windows, there is no need to put curtains on every window. You can also reupholster valences using your own choice of fabric and a staple gun to fasten the fabric together.
Add rugs
Many RVs have laminated flooring, which is easy to care for and clean. However, stepping on a hard floor may not give you comfort. The solution to this is to add a rug or two. It will not only add some texture and color but also provide some separation of spaces. You can also add kitchen mats as they can make cooking or food preparation more comfortable. For heavily trafficked areas, try using runners. Even if your bathroom is small, you still need to add a bath mat as well.
Hang wall decors
The easiest way that you can make changes to any space is by giving it your special touch. Whether it is a painting, a family picture, or an image of the place you wish to visit, wall decor can breathe life into a drab looking area like your bedroom or living room. When the vehicle is moving, it is hard to keep wall decors in place. You can use velcro or putty to solve this problem. There are also decals that you can stick on the wall. They are reusable, removable, and also affordable.
Personalize your RV
Aside from decorating your vehicle, another way that you can make your RV feel like home is by personalizing it. There are things that you can add that will make your car unique and out of the ordinary. You can add chairs or picnic tables so you can spend the evening while gathering around the campfire.
If you want to stock up on your favorite food, you can also buy an extra mini fridge. The best thing about traveling in an RV is that you can always make your vehicle as comfortable as possible. Space should not be an issue as there are techniques you can employ to bring luxury into your car.
A Dallas RV dealer can guide you in the right direction.