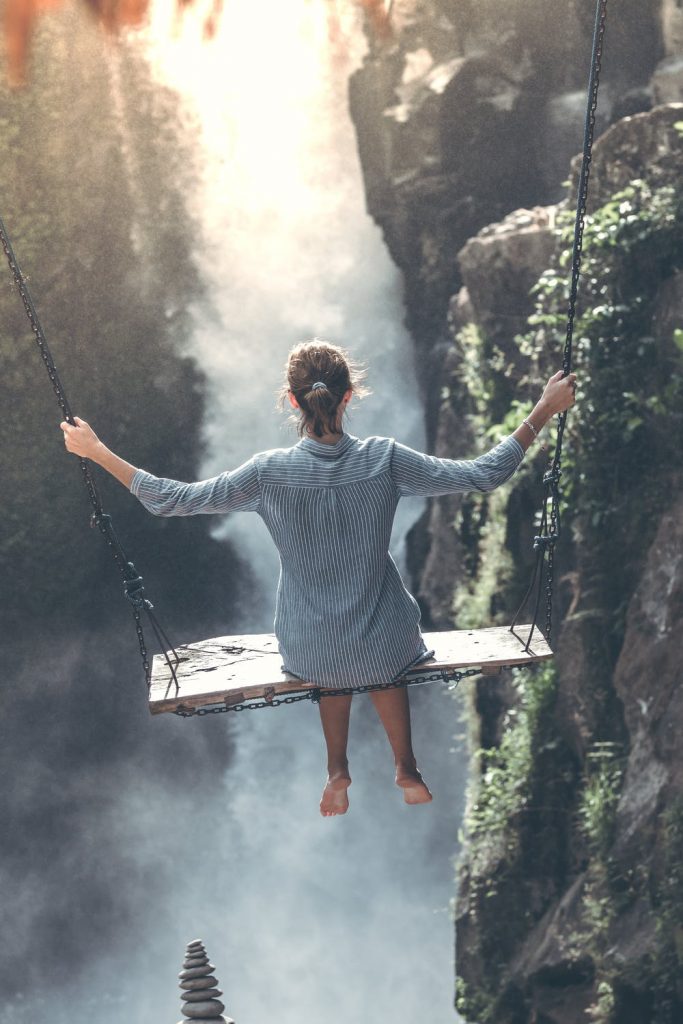 With 2018 winding to close, you will find yourself reflecting on the year just passed and working out what might be next for you. As you think over the year you have just had, there will doubtlessly be some great memories, but there will also be things that you come across that you want to change.
If you are finding yourself feeling this way, they you have found the right guide for you, as in this short article you will find out how to make your life more exciting starting right now with three fantastic ideas to get your started and becoming the person you have always wanted to be.
Trying something new
One of the most tried and tested pieces of advice you can get when trying to make your life a little more interesting and become a more fulfilled person is to be open to new experiences. The great part of trying new things is that you often discover hidden talents that you didn't know where within yourself and find more things that make you happy and enjoy life more.
One idea is to take up a sport, such as golf, which is easy to do once you have invested in some of the best golf clubs on the market so that you are able to meet some like-minded people and enjoy the gorgeous views that come with many gold courses around the world.
Another idea is to join a book group and get reading work by emerging writers in genres you haven't explored before while also being able to socialise with a whole new group of people once every month, which gives you something to always be looking forward to.
A third option for you to think about is to throw yourself back into education and take a night school class or enrol part-time at your local college. Perhaps when you were younger, you had parents who steered you away from a subject you loved, or you have since developed an interest in science or acting that you want to explore professionally.
The road less travelled
There are a few things that will add excitement to your life more than travelling across the world and seeing some of these amazing places to explore. Travelling gives you the chance to not only meet new people but to meet new people who are part of a culture and history that is potentially very different from your own and expand your world view.
Going on holiday is something many people use as an excuse to just sunbathe by the pool at an all-inclusive resort but you can use this time you have away from the nine to five grind to experience something truly unique, learn a new language, try new food, and maybe even fall in love with a whole new country and make the big move there one day.
TOP TIP: Don't see change in isolation
One important thing to remember when trying to make your life more exciting is that all these little changes can work together to improve your life and don't have to all be seen as separate. For example, if you take up golf as your new hobby and are planning a holiday abroad, why not include a visit to one of the unique golf courses from around the globe into your journey so that you can experience even more fun as you take back control over your life?
The way you look
It is worth remembering just how much the way you look and feel about yourself will impact how you act and get through life. You need to learn how to feel attractive and confident in order to make these large scale changes and start having more fun and success in your life. As the saying often goes, dress for the job you want, not the job you have, and you will see the difference.
By taking this sentiment and expanding it to dress and groom for the life you want, then you will be able to more easily picture yourself as doing all of these exciting and challenging things and feel capable.
Taking a big leap
Finally, if you are really looking to shake up your life in the pursuit of a more exciting and vibrant existence, then take this as your official permission to go for it!
If you hate your job and you have always dreamed of doing something else, put a plan in place right now for how you are going to achieve this and begin putting it into action. If you have always wanted to live abroad, enrol in that language course and begin applying for your visa.
What ever you want to achieve in this year to come, know that you can do it.