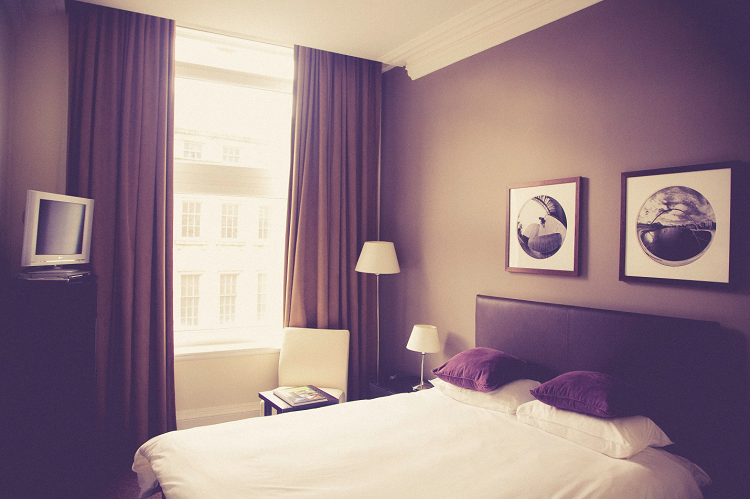 When traveling for work outside your city or maybe a pleasure trip, it can get quite unpleasant if you end up on an uncomfortable mattress. I have experienced many lumpy mattresses, as well as some being too hard, too soft, or too bouncy. Some hotels have bad beds, and I regret spending time there. Others I even dread ever going back there.
If you have similar experiences, you're not alone. Many people share this experience in the many travel blogs I've read. This situation made me look into ways of making the bed more comfortable when forced to spend the night in a hotel with nasty beds and mattresses. Here are some tips for making the best out of a lousy mattress:
Sagging Mattresses
If the mattress is sagging, you can try putting something beneath to offer extra support. Those extra blankets stashed away are handy for this task. Request the attendant for them and get creative on how you support the sagging mattress. You can use some spare clothes from your suitcase for more support.
I've tried this trick once, though you shouldn't expect the bed to feel cotton cozy. A lousy bed will still feel horrible; you can only do so much to make it better.
Hard Beds
Some mattresses are very hard, and if you end up on one harder than your liking, you might not sleep at all. I once found a rock hard mattress in a hotel that didn't sink in. I couldn't sleep as my back strained so much and got painful after lying in bed for 10 minutes.
I had to request for a comforter which allowed me to at least sleep. If they had none, I couldn't have slept at all. Some people travel with their toppers, bringing with them their home comfort.
Rollaway Beds
The improvements you make on your hotel mattress might not work at all or can achieve minimal results. Your back might still ache, and the lumpiness persist, or the bed will still be too hard for you. You can request for a rollaway bed to sleep on for the night. Some hotels have them for extra accommodation when all beds get occupied.
I was forced to sleep on one some time ago because I couldn't sleep on the bed provided. I managed to sleep quite comfortable though I couldn't move around as usual. The spring support ensured a wonderfully restful sleep in the end.
Early Preparation
If you have a few days before you book the hotel room, I recommend you do some research on your custom sleep experience. Some hotels offer pictures and details about their places online. Search for the quality of the mattress they present and counter check with the manufacturers. You can get information on the type of bed available and the sleep preferences best catered.
Spot a Bad Mattress
You can spot a lousy mattress through a quick inspection. Assess the quality by observing the hems and stitches of the cover. Sit on it to ensure that the hardness is the right amount for you. If you have a topper, check out its thickness to ascertain it achieves a good impact on the bed or if it's just included to entice you by looking awesome.
Room Adjustments
The mattress can get replaced for you if you're in the right hotel. Request in advance whether they can accommodate your preferences or any other workable adjustments for you. You can also request for a room change if the one availed won't work for you.
A happy customer will always come back for more, as such, don't shy off when you want your preferences taken into consideration. Businesses are aware of the fact that going the extra mile for their customers always pays in the end.