Although I am happy with my frugality so far – I think it would be a little dumb to just put all of my eggs in one basket, sit back and relax and depart with every penny I've managed to put after paying off my massive debt. The main reason I haven't been happy with saving alone is because saving is inaction. Sure, it takes discipline and I should be happy that I can now flex them willpower muscles with pride but I just don't like the thought of relying on savings alone.
In reality I am starting a whole new life for myself this year and even if I save the maximum of my monthly budget and leave it until the very latest of time to up sticks; my calculator tells me I'll leave with around £8000. (edit: I actually left with only £1000 pahaha) That's before the plane tickets, visas, injections and expensive supply of moisturisers for my oh-so sensitive skin haha! etc so to be blunt – I want more! Am I alone in this trail of thought? I highly doubt it.
Seeing so I'm a very recent advocate of the "if you don't like something-stop whining and do something about it" club, I have been brain-storming and carrying out other options for the last few months. So let's just assume you've done all you can to save up for your journey and like myself – you want to add considerably to your budget.
What more can you do? Well the good news is: a lot more! What you need is to take action and make more money. It's a simple concept – but not so easy when you don't know how or are lacking ideas. Well don't fret; I've put together a list of how to add to your travel budget without leaving the comfort of your own home. Drinking tea while making money – if that's not living the dream I really don't know what is!!
EBay/Amazon
I've started off with a no-brainer. If you have things collecting dust in your house/garage and you're never going to use them again; why the hell keep them? I'm not talking about a family heirloom or anything I mean old clothes and electrical products etc. But no one's going to buy any of your old junk, right? Wrong my dear reader, a thousand wrongs! You wouldn't believe the stuff that I've sold recently and I honestly thought no one would buy them, but what do you really have to lose?
You'll gain space and you'll earn money. Still not convinced? Remember Subbuteo, anyone? Subbuteo was a game with miniature plastic footballers, goal posts and a velvet pitch to go on your table. You had to use your fingers to flick the men on to the football to score a goal. I thought it was the best thing EVER when I was a young lad, but times have changed and it's out of production now. (Sorry guys). So pray tell, dear reader; in a world where the entertainment industry is dictated by modern technology giants such as Nintendo Wii's, Playsations and Xboxes-would anybody buy a game of flick the plastic football men?
You bet! I couldn't believe my eyes as I sold it for £25 – and that's £25 I wouldn't have had if I just forgot about it and allowed it to collect dust. That £25 will buy me some seriously gorgeous meals on my journey. Don't prejudge and try sell anything you're not going to use or need. Disclaimer: your wife's engagement ring does not count! If you're reading this and you're British – do not sell your CD's and DVD's on these sites, hear me out….
Musicmagpie.co.uk
(I'm almost positive that there will be a similar service in other countries)
Music Magpie is a service where you can sell your DVD's, CD's, PC games and console cartridges. Some people share the belief that it's a rip off because there is a possibility of getting less cash for your stuff but I disagree wholeheartedly. Although giving away classics like the 'Karate Kid' trilogy for £3.50 feels like your heart's being ripped out – there are many benefits to using this service.
The main benefit I see is the speed of the sale. Money is important, but time is precious. Think about it – how long would it take for you to sell every single one of your CD/DVD collection? The time it would take you to advertise each product on EBay or Amazon? The time you spend clicking in your inbox to reply to ridiculous questions? The time it takes to barter over the price of Madonna's Oasis's greatest hits album?
Or maybe you'd prefer standing in a good old British "summer" car boot sale; spending hours of your time secretly praying that the guy you're avoiding eye contact with is only looking at your 'Rocky' trilogy because you really don't want to part with it. Our sentimental classics have high value to us; they come hand in hand with our memories, good, bad and ugly. Trust me-I know. But ask yourself this; how much are you and your time worth? Let's have a look at the simple and speedy process of Music Magpie:
Grab all of your CD'S, DVD's, PC discs, console cartridges and put them in a pile. Log on to Music Magpie and try not to cry at the prospect of selling your babies. You can do this. You can do this. After signing up for an account in seconds, go to the search engine and type in the barcode of your item – you'll get an instant quote for each one. Shout, scream, yell and curse at your computer screen when you get an offer that you feel is undervalued, even though you know deep down that nobody in the history of the world actually listens to Panpipes.
Alternatively, you can scan the barcode over your webcam and it works like a checkout at the supermarket! I have no idea how this works-but it does and I was simply amazed by this! If you have under 100 items you will still get free delivery but you won't have it guaranteed or tracked. If you are lucky like me and have over 100 items then you will get a free courier that comes to your door and gives you a tracker number.
One final thing about Music Magpie: They will buy pretty much anything! Remember the 90's boy band "Five?" I even managed to sell their album! Oh stop judging, they were modern-day prophets of their time.  Don't feel too downhearted if you receive a small offer for your favourites – the chances are it will balance out! I sold a really crappy Daniel Craig movie for £3 and sold some absolute garbage for £1.20 each!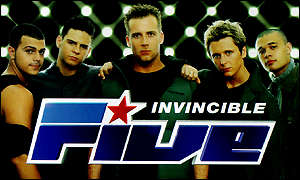 Offer To Do People's Ironing
If you're the patient type with some extra time you could pocket some extra cash by offering to do people's ironing. Trust me – most people find this the most monotonous of household tasks and will be tempted.
When I was in complete dire straits financially a few years back, I did this and pocketed an extra £100 per month. What would an extra £100 bring to your travelling experience?
Sell Photos Online
If you have an eye for a good picture or people are consistently in awe of your photos; then I suggest you sign up for an account at www.istockphoto.com I have no personal experience with these but I know people who have and it can be quite lucrative. What have you got to lose? Get yourself on the site and upload your best pictures and you might just strike it lucky.
Get creative on Craiglist (Worldwide) and Gumtree (the UK version)
Craiglist and Gumtree is not just a place for apartment hunters and perverts. Hell no; welcome to capitalist heaven. In essence these sites are full of supply and demand of many needs, you just need to be methodical in your search. Oh and ballsy too! Don't be shy, that won't get you very far.
Have you ever felt you could do a better job than someone else, at a lower rate? Well here's your chance to have a go at freelancing. Good with numbers? You'll be able to find small businesses looking for a one man band for book-keeping. Reckon you could help a struggling student with their subject that you simply thrived in at school? Well send them an offer via the email service they provide. This is just a mere drop in the ocean of the potentially different ways of making money with these sites.
Oh and it's absolutely, totally and irrevocably free too! I'm happy/ecstatic/about to wet myself to announce that February is the first month that I have earned income online (Yaay!) The 1st source of income I received this month was from Gumtree and I'll elaborate on that in my February update  this Saturday 🙂
Start Multiple Online Adventures
Around the same time I started Man vs Clock I also setup another website about my football team, Newcastle United.
I went in totally blind and genuinely didn't look to make money. I just wrote about a topic close to my heart, put a lot of effort and late caffeine-induced nights in to it and it's snowballing nicely in to a high traffic site. Well, that's relative I guess but I'm happy so far with the feedback and community and I loo like I'm about to make 40 quid from a well-known company who are willing to advertise – we'll see
An online venture doesn't have to be a website as such. Are you good at languages? Embrace Skype and offer to teach via Skype talk. Or why not teach foreigners conversational English, if it's your mother tongue? Considered consultancy? Set an hour away from the TV and brainstorm ideas and get your hands dirty.
Offer your personal services out and keep your ear to the ground
Lastly, offer your personal services. No, not them type of services, perv. What are you good at? What do you enjoy doing? Don't be afraid to put it out there and ask (within reason). For example, My Uncle makes absolutely mouth-watering banana bread and if I was him I'd sell it.
I have friends who are very talented artists who could offer to paint and draw for people. My boss could quite easily be a part-time accountant because he's some sort of maths genius. Just because there isn't a piece of paper or a screen with the words "job title" or "wanted apply within," it doesn't mean that there isn't an opportunity to make some money.
Do you make a mean set of fairy cakes? Ask around and see if anyone wants to buy them (I know a girl who did this on a whim and made a killing selling to high street shops). Are you skilled at writing dynamic and seductive Résumés/CV's? Well announce to your friends, peers and the world that you have a service that you are offering in exchange for money. Everyones a winner! There's always deals to be made, you just got to look and ask. Don't be afraid to ask. The worse they can say is "no."
It's about being creative. Please don't give me any of this "but I'm not creative" crap. Human beings have survived and evolved because of our creativity! We've just been lucky enough to be born in this era where we get everything on a plate. What's our friend is sometimes our foe.
I do hope I've give you some fresh perspective on making money without leaving your home, so you can add to your travel fund. Have I missed anything out? If you have any questions on the above examples please leave a comment below and I'll get back to you.