Everyone gets to experience jobs, everyone gets ahead in life but not everyone lives a happy life. People who have travelled solo, spent nights in hostels, ate with people who speak different language and made friends with people from around the world are the people who have truly lived. Everyone is busy making a life but only few are actually busy living it.
The contemporary world is different from the world it was used to be, today people are more welcoming, open to new cultures and willing to mingle. Unlike the 19th century, where travel meant tourism, today people are experiencing travel like never before. Solo travelers have cracked the code and are now relying on hostels for making the most of their travel plans.
While a lot of solo travelers on San Francisco tours became a pro at making friends, the newbies struggle. Here's a guide to help you get through the initial phase of solo travelling and start making friends in a hostel: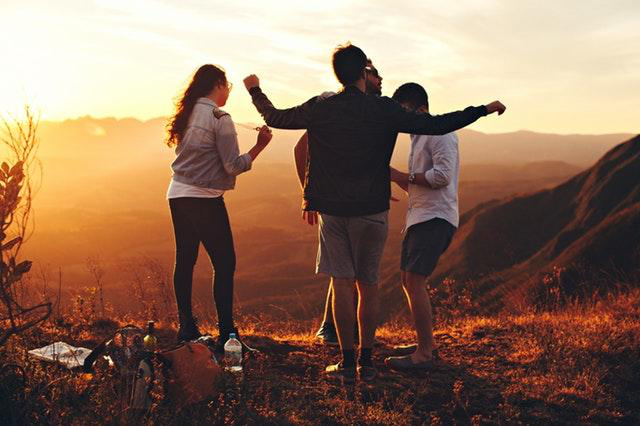 Everything starts with the kind of hostel you decide to stay at. Choose a hostel that supports and accommodates people of your age and domain. Do not get into a hostel that is meant for locals. Go for a hostel that houses travelers like you, who are more open to the idea of making new friends and experiencing new things. Once you are in the right hostel, it will get easier for you to make friends because other solo travelers will also be looking forward to meet new people.
Do your research on the web and find out events happening locally. Make sure you are looking for social events, where you can meet like-minded people and befriend them. Most of the time, these events happen at hostels making it easier for travelers to experience the culture and get to know other people. This is your chance of making friends who will last a lifetime.
Now that you are at a local event, it is time for you to go around talking to people. Do not stand in a corner with a drink, go ahead introduce yourself and let people know more about it. Local events are the best way to crack the ice because everyone is looking forward to a similar experience, where they can sit back, relax and get to know new people. For a lot of people, travel is more about knowing new cultures instead of visiting places.
Ask them to explore the city with you
Now that you are two different people from two different countries in the same city and at the same event, it just might be fine to ask the other person out to experience the city with you. This certainly sounds like a movie's script but then this is how you make friends and this is how you learn new things. Go ahead and ask new people to explore the city with you.
A lot of times, solo travelers get scared of the big groups. These big groups often have people with a similar mindset as of you. They are also looking forward to know new people and explore the city with them. You can also get along with them and experience new and amazing things. The fun increases when you are in a group. Join these amazing people and get rid of all your worries. Be cautious about your safety but do not let it come in-between you and a lifetime experience.
The only thing better than being a part of a large group is leading it. You can be the leader of the group if you come up with new ideas of having fun. Everyone loves people who can make the journey funnier and entertaining. Go ahead, share your ideas and encourage people to be a part of it and have fun like never before.
Only a handful of people are lucky and courageous enough to go on a solo trip, stay in a hostel, meet new people and experience a completely different culture. You should not stay indoors, and instead go out, meet new people, talk to them about different things.
Ask these new people to come with you to experience amazing things and be the free spirit you were bound to be. There's only one life, do not waste it experiencing the nuances of this complicated world alone, make friends and turn adventures into fun.