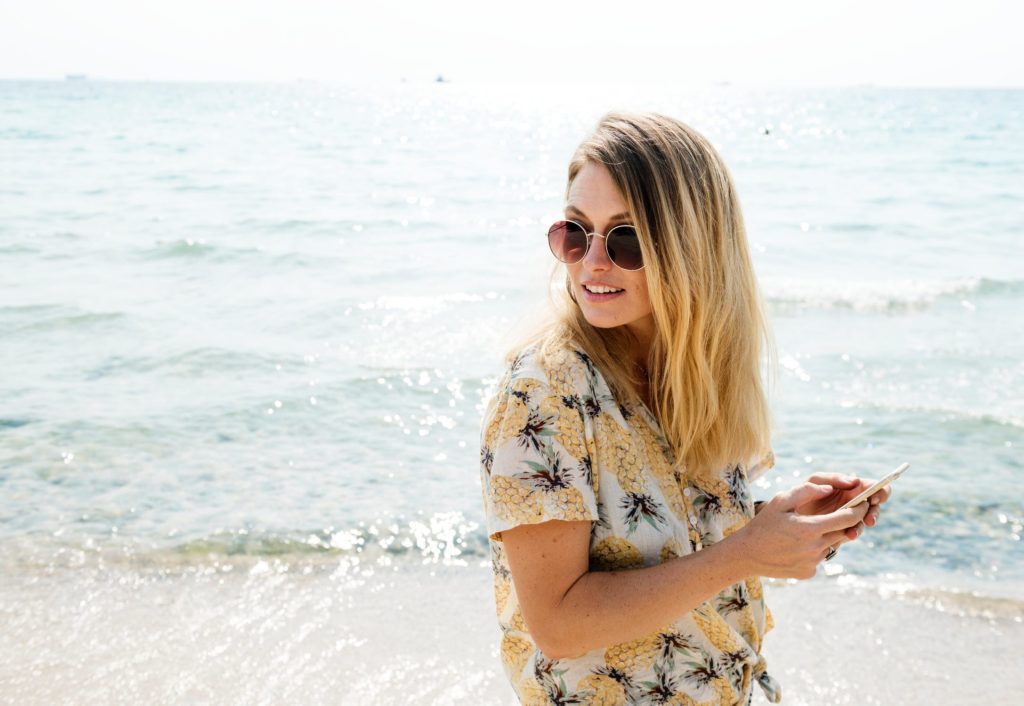 Holidays are supposed to be a time for self-pampering and indulging our more hedonistic side. However, it is a good idea to sometimes put the creature comforts to one side and embrace a more authentic holiday. Here are four key words of advice for achieving this.
Embrace the Little Things
Trying something new is usually a very positive experience and something that we could all do with doing more often. However, it can also be quite a daunting experience. Taking a step into the unknown is always a worrying prospect in some regards. If you're already on holiday, and likely far from home, you will already be a stranger in a strange land. This can make it that little bit harder to take the plunge and try out something new.
If you want to have the most authentic holiday experience possible, look for opportunities to try new things, but remember that they don't have to be grand gestures. If you find the local cuisine a bit too intimidating to dive into head first, try sampling a few small dishes or snacks. Ease yourself into the new flavours and texture that you are experiencing, rather than trying to take them all on at once.
It's not just food that you might be tempted to try while on holiday; there may well be local sports and other activities that are of interest to you, or perhaps some items of clothing that you've seen and would like to try. If you aren't sure where to go to sample these things, have a look online. Or, if you can find a local who speaks English, ask them for advice.
Enjoy What's Around You
In order to see and experience more authentic life while you're on holiday, don't fall into the trap of thinking that you have to head out into the backwoods somewhere to find it. It doesn't matter where you are, even if you are just watching people walk by while you drink your coffee, this will still give you a taste for local life.
Similarly, while many holiday destinations will be home to some breath-taking, world-renowned, architecture. But again, you don't need to go out of your way to see these specific examples to get a taste of what authentic architecture is like where you are visiting.
There is almost always plenty to see and do in the area around where you are staying. A lot of people completely overlook what's around them because they have become fixated on seeking out the most well-known landmarks instead of enjoying what is right on their doorstep.
Be Flexible With Accommodation
Staying in a 5-star luxury hotel is, as you would hope, an unforgettable experience. You will no doubt encounter levels of luxury and comfort that you previously thought unattainable. However, it should go without saying that, wherever you are staying, the locals do not live in 5-star hotels.
If you want to have the most authentic experience possible, you should be flexible with regards to your accommodation. Giving up more opportunities to pamper yourself might seem counterintuitive, that is what holidays are for, after all. However, if you are willing to be flexible with regards to the level of comfort and luxury you demand, you can find a more authentic holidaying experience.
This doesn't mean you have to be willing to live in a wooden shack or a mud hut somewhere. You can find an authentic, yet luxurious, holiday experience by renting a villa. For example, check out BlueVillas Mykonos Luxury Villas. Staying in one of their Mykonos Luxury Villas will give you a blend of an authentic holiday and a luxury one.
Listen to the Locals
This is something that many people fail to appreciate when they are on holiday. Imagine if a holidaymaker came to your hometown. You wouldn't expect Google Maps to be able to direct them to the local amenities and sights more effectively than a local with knowledge of the area. Although there are more resources, both digital and analogue, that are available to the modern traveller, none of these can ever surpass the value of local knowledge.
The locals won't just be helpful in guiding you towards the more popular hidden gems; they will also be able to give you an indication of where not to go. There are some common holiday destinations which are very safe, and others where there is a real risk of you accidentally wandering into danger. The most reliable way of avoiding this is to listen to local advice and stay away from any areas they tell you are dangerous.
Having a more authentic holiday experience might take a little more planning than usual. However, you will be rewarded with a holiday experience that goes beyond simple self-pampering and will leave you with a lasting impression.