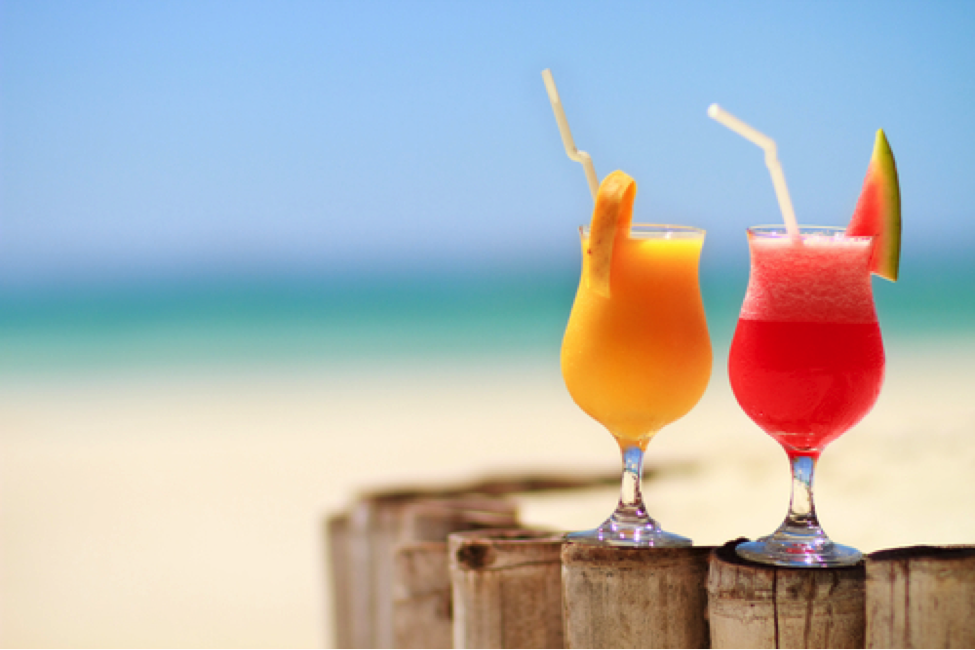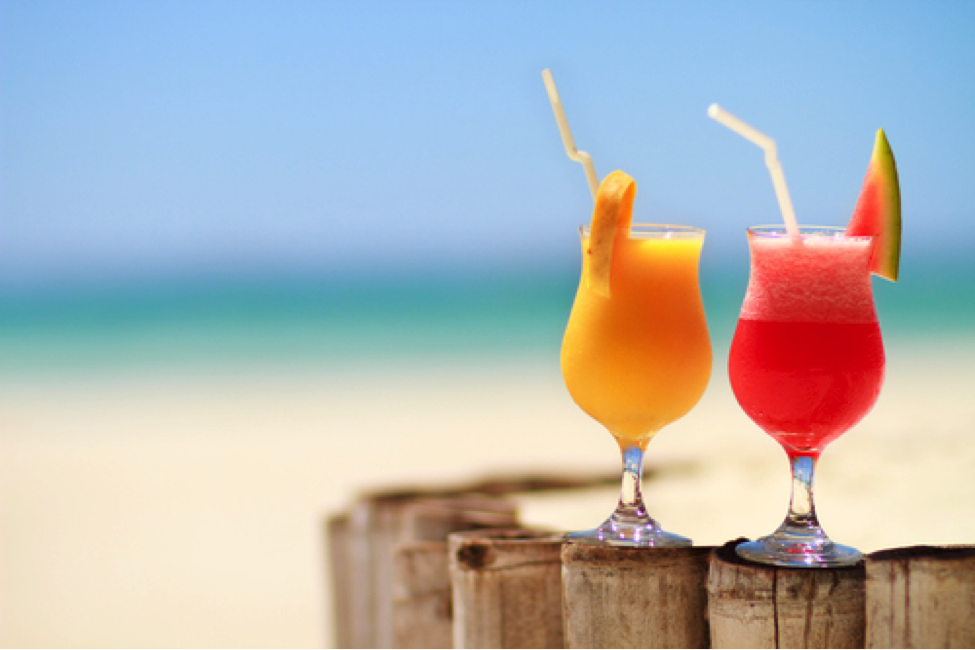 Summertime is the best time of year to travel toward water and escape the humidity. Whether you're traveling to the coast or a tropical island, water-themed vacations are a great time. If you're dreaming of a beach vacation, here's your expert guide on how to have fun.
What to Bring
Beach Buddy(ies): Unless you're heading to the coast for solo self-discovery (which is totally fine, nothing wrong with that), picking the right kind and number of travel companions can make or break your trip. Think carefully if you're bringing a new love interest and what this trip could signify. If you're planning a girls trip, ask yourself, will we all still be friends after this? For a guys trip, well, guys … you're good.
Mobile Safeguarding: In the words of Samsung.com, "Feel free to get your phone wet." Consider this your invitation to confidently expose your phone to boozy happy hours where drinks are recklessly going down. If your phone suddenly sinks into your beergarita, you can trust that you can fish it out without damage. The Samsung Galaxy S7 has a certified water-resistant rating, which ensures you can keep making Instagram stories around liquid vulnerabilities, minus a bulky case.
For the Guys: Sky's Out, Thighs Out: This beachy vacation is where you get to let your legs breathe and thighs enjoy the oceanic breeze. It is quite the opposite of those business-casual chinos encapsulating your legs Monday through Friday. Your thighs deserve to wear a pair of Chubbies shorts, the righteous adversary of workweek pants. Chubsters seek shorts excellence in both their lounge shorts for dry land adventures and swim shorts for underwater excursions. Choose from bold prints like tropical toucans or more conservative colors like blue. No matter which ones you choose, they will all sit masculinely inches above your knees.
For the Gals: Man Bait: Even if you've chopped your hair into the lob, you can still achieve those coveted beach waves after your ocean-soaked hair dries under the hot sun. Surf Infusion by Bumble and Bumble (plus Surf Spay) transforms salt-soaked locks into soft, touchable waves. This spray is infused with a blend of tropical oils and texturizing sea salts and helps you use your sea-tossed waves as bait to catch the glances of shirtless male onlookers.
What to Do
Explore the Water's Surface (and Below): Lounging beachside like a beached whale is enviable relaxation, but why not take your vacation to the water? Play in the water on a paddle board while also getting a full-body workout (which helps negate some of those alcohol-based calories you consumed). For a water activity that requires less balance and coordination, hop in a kayak to tour caves and witness spectacular views.
Get a Beachy Buzz: Most vacationers head straight to the bar as soon as they step foot in the resort. Coronas, pina coladas and strawberry daiquiris are cocktail traditions for beachside boozing. But for a specialty libation to enhance those beach vibes, order Rio de Janeiro's signature cocktail, called a Caipirinha, which is mixed with pineapple, coconut and cachaca (made from sugarcane juice). Add a Mai-Tai, Dark 'N Stormy and Virgin Ad Lib to your list of must-have cocktails before vacation ends.
Swim up and Close With Sea Life: Beyond the shore, the ocean can be pretty terrifying, which is exactly why you should dive deep into its depths. OK, snorkeling and scuba diving aren't exactly aquatic horrors, but exploring outside of your element can be a thrilling and unforgettable experience. To truly accelerate your heart rate, go on a shark cage diving expedition to get face-to-face with the ocean's greatest predator.
Go Big on an Authentic Seafood Dinner: Money is no option when it comes to enjoying an authentic seafood dinner on vacation. Fresh seafood right near the source isn't your Friday night fish and chips from your town's bar and grill. Head to a local oyster bar for raw, steamed or fried oysters. Sink your teeth into scallops, crab, halibut or salmon. For the ultimate seafood experience, dig into lobster paired with a delectable glass of wine. Bonus Tip: Eat and drink without constraint until you hate yourself because vacation calories don't count.