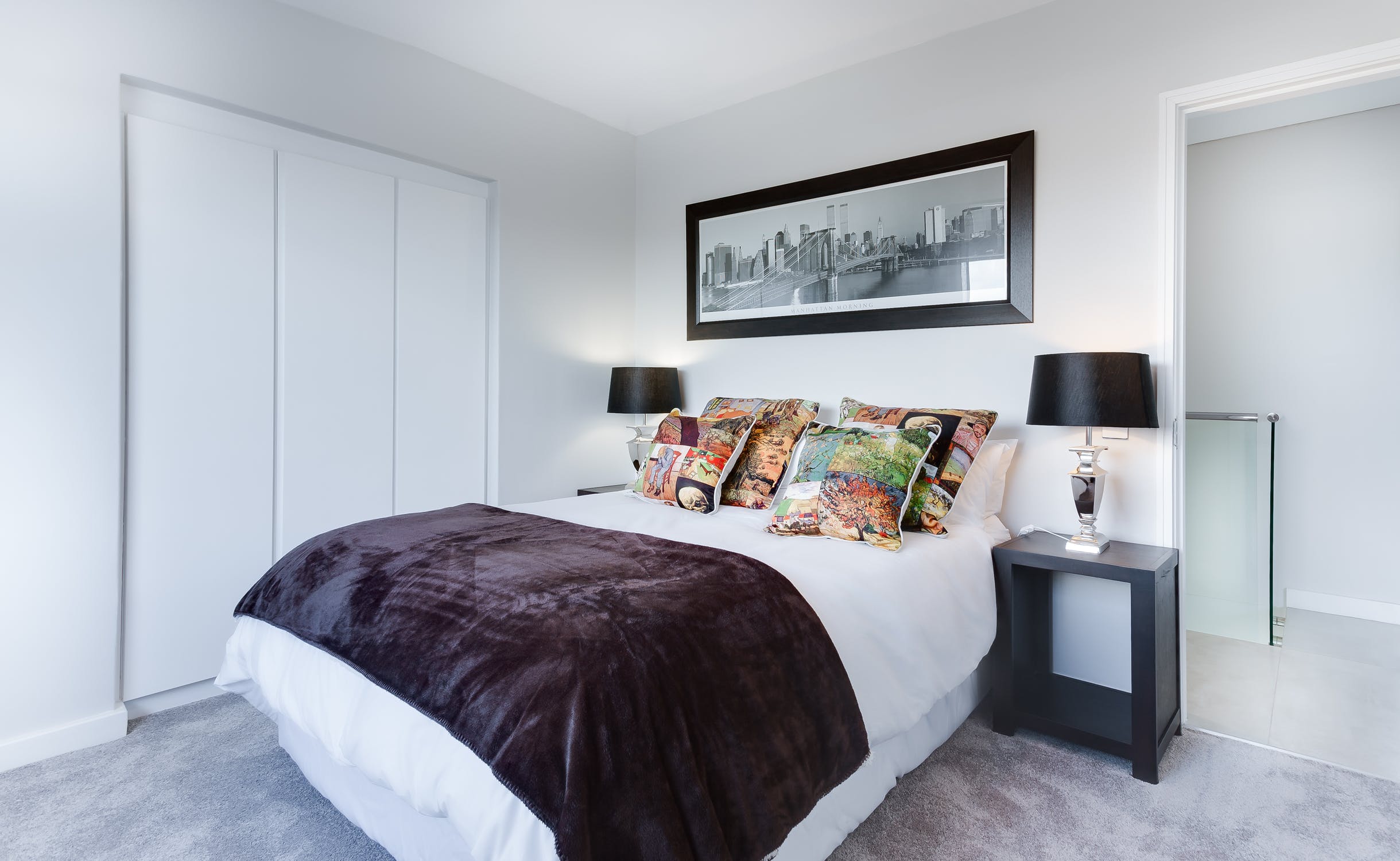 We all deserve a vacation every once in a while. It's how we spend our time away from work that determines whether we return refreshed and invigorated. Does this mean you have to drain the bank account to reserve a fancy hotel in Tahiti?
The answer is no.
You don't have to spend thousands of dollars to stay in a fancy hotel to soak in a luxurious ambiance or settle deep into sleep under silky smooth bed sheets. You can follow a few tips on how to give a vacation rental bedroom a fancy hotel feel.
Bring Feng Shui into the Bedroom
Feng Shui seems to be the interior décor buzzword for the third decade of the new millennium. Feng Shui's relationship with interior décor can involve rearranging a few pieces of furniture or producing a Zen-like ambiance that promotes the inner peace philosophy of mindfulness.
Calming Color Theme
A peach, cream, or off-white color theme will promote a soothing ambiance that encourages mindfulness. The colors are considered ideal for creating a peaceful vibe in a room where many people seek refuge from the outside world. Avoid crisp white walls, which can be overly stimulating.
Pairs are in
Like Noah and the Arc, Feng Shui encourages the placement of furniture in pairs. Even if you are not currently in a relationship, invoke one of the main tenets of Feng Shui by choosing a vacation rental bedroom that has paired up every piece of furniture.
This means:
Two chairs
Two pillows
Two identical lamps
Two Nightstands
Nothing says harmony more than the symmetrical pairing of bedroom furniture.
Stimulate the Five Senses
Luxurious bedrooms in fancy hotels all have one thing in common: The rooms tantalize each of the five senses. For a vacation rental bedroom, you can invoke another important tenet of Feng Shui by adding scented candles that mildly stimulate the eyes and the nose. Essential oils enhance the sense of touch, while soft chimes create a calming effect for the ears. A small jar of light lemon water will move the sense of taste. The key is not to over stimulate, but to complement the soothing mood you have created with other Feng Shui methods for the vacation rental bedroom.
Replace the Bed Linens
Just because you rent a vacation rental doesn't mean you cannot bring along some items from home that give the bedroom the much coveted fancy hotel feel. One of the most important parts of a bedroom is the bed. If you want to recreate the super comfortable feel of a luxury hotel bed, bring along your favorite sheets from home. Interior architect and designer Jon de la Cruz said it best: "I always recommend top-quality crisp cotton percale. Forget about thread count, rather, touch and feel the quality of the fabric and iron with some DIY linen spray kissed with lavender or rose essential oils, and you will truly feel like you're sleeping in the lap of luxury."
Triple Sheet Like Fancy Hotels
Lynn Easton, who operates the stunningly elegant Charleston, South Carolina boutique hotel called Zero George, emphasized the powerful effect of triple sheeting. "Triple sheeting is a fancy hotelier trick that involves layering a thin blanket or comforter between two starched sheets," she stated in a travel magazine article. "Not only does this technique create a bed that feels crisp and clean, but it's also very cost effective and easy to achieve. The blanket can be laundered less often and it eliminates the need for a duvet cover." Make sure to invest in the finest quality sheets to optimize the luxurious feel of triple sheeting the bed in your vacation rental bedroom.
Put a Little Faith in Flower Power
Ah, the power of flowers in a vacation rental bedroom cannot be overstated. Although you might find the urge to add flowers in every room of a vacation rental, doing so requires a lot of pruning and other types of floral maintenance. After all, you are on vacation. Choose one species of a fresh flower and place the flower in an arrangement that sits on a table located near the bed. To enhance the five senses effect, go with a fresh flower arrangement that deliver a mild scent, such as garden variety roses.
Enhance What is Already There
Because you are not allowed to perform a comprehensive makeover of a vacation rental bedroom, you have to implement décor strategies that involve improving what is already in the room. Take advantage of a ceiling light hung high above the bed by turning the light on different levels to account for different moods throughout the day. Open up large bay windows by pulling back the curtains. Sunlight does a great job of enhancing the ambiance of any room, but especially a bedroom. The goal is to discover attractive details of a vacation rental bedroom and make them shine just like the feel of a fancy hotel bedroom.