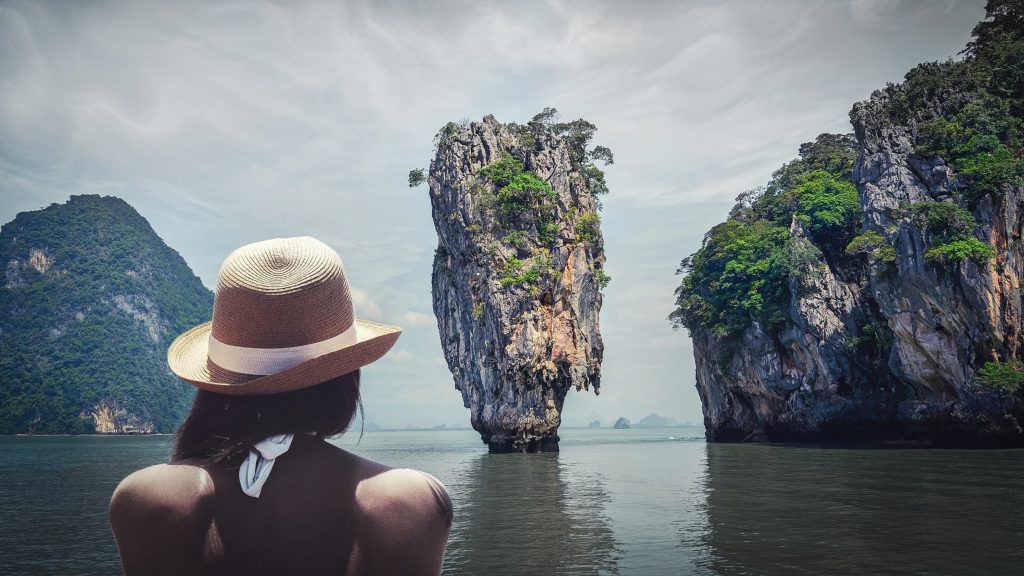 If you are someone who spends a lot of time exploring the world, it is important that each of your trips outdoes the last. As a seasoned adventurer, you should always be on the lookout for new ways to enjoy a deeper travel experience. Adopting this approach will improve your chances of learning about new cultures, in addition to learning about yourself. If you are determined to make this happen, you should take on board the following seven pieces of advice.
Travel with a loved one
One brilliant way for you to enjoy a deeper travel experience is by inviting a loved one to join you on your journey. This is a fantastic opportunity for you to strengthen your relationships and to create memories that will last a lifetime. If you decide to push forward with this plan, just make sure that you select a loved one who is open-minded and eager to try out new experiences. It will be impossible for you to enjoy a positive trip abroad if you are paired with someone who wants to spend all of their time sat by the pool or chilling in your hotel complex. If you are worried about this happening, why not put together a large group of travel companions? That way, you will always have someone to have fun with.
Make friends during your trip
Regardless of whether or not you travel with a large group of loved ones, it is important that you endeavour to make plenty of friends during your trip. This is a great way for you to ensure your next vacation stands out from your previous travel experiences. It is also a brilliant opportunity for you to engage with the local culture, instead of sticking to your inner circle. If you are staying in a large hotel, why not spend a little time getting to know the staff? Or, if you are renting out a holiday home, why not keep your eyes peeled for community events that you can get involved in? Just remember to brush up on your language skills before you try this out. Even if the locals are fluent in English, they are likely to be impressed by any attempts you make to speak their language.
Organize cultural experiences
The next step is to organise cultural experiences that you can take part in during your trip. In order to make the most of your time away, it is essential that you establish a clear schedule. Then, you should choose at least one cultural experience to enjoy each day. Why not carry out some preliminary research and create a list of suitable museums, landmarks, galleries, and places of worship that you are eager to explore? Of course, you will still need plenty of time to sit back and relax, but it is vital that you push yourself to step outside of your comfort zone. You should also set aside a couple of free afternoons, so you can fill them with any activities that are suggested by the locals or your fellow tourists.
Take up volunteering
Another fantastic way for you to spend your time is volunteering. There is no better opportunity for you to give back to the area that you are visiting. Instead of focusing on what you can get out of your vacation, it is vital that you think about the bigger picture. Not only will helping others dramatically boost your levels of self-esteem, but it will also provide you with the chance to enjoy a deeper travel experience. If you are eager to make a positive difference to the world around you, you will need to think carefully about your special interests. It is important that you find a volunteering experience that you will actually enjoy. For instance, if you are someone with a passion for wildlife, you should volunteer with animals. This is a great way for you to fulfil a lifelong dream, whilst enjoying a wonderful vacation.
Put down your technology
Taking a trip away is a great excuse for you to do something different. A change of scenery could be just the thing you need to shake things up. One brilliant way of doing this is by putting down your technology. This is an especially important step to take if you constantly find yourself reaching for your digital devices. Why not spend your next vacation carrying out a detox? Of course, this will help you to break any bad habits, but it could also assist you in engaging with the area that you are visiting. Although it might be tempting to share all of your fantastic experiences via social media, try to hold back. You should also switch off communications with your work colleagues, friends, and family members back home.
Ignore your appearances
Putting away your digital devices could also help you to ignore your appearance. If you are hoping to experience a life-changing trip, it is important that you don't waste too much time obsessing over your looks. Instead, you should be concentrating on the beauty that surrounds you. Who cares about a well-lit selfie or a snazzy outfit, when there is so much out there to see? Ideally, you should embrace this outlook before you even set off on your trip. You could start by packing your bags as lightly as possible and prioritizing comfort over style. If you usually wear heavy makeup, you should also use your next trip as an opportunity to embrace your natural beauty and streamline your beauty regime.
Plan a long trip
Last but not least, you should work hard to plan a long trip. This might involve saving up all of your annual leave, but it really is worth the sacrifice. The longer your travel experience, the more chance you will have to explore your surroundings. Why dip your toes in the water, when it is possible for you to completely immerse yourself in a different culture? If you are determined to organise a lengthy getaway, you will need to provide your employers with plenty of notice. It could also be in your best interest to be flexible about the time of year that you are going away for. You never know, your boss might be willing to offer you a couple of extra days if you are willing to move your vacation to a quieter period.