Traveling the world can be a wonderful experience, especially if you're doing it because you want a break from all the stress and hassles of life. Of course, part of what makes traveling fun is having the best accommodation for you – which isn't exactly the easiest thing to do.
Both customers and industry leaders agree that "personalization" is the way to go for travel agencies and brands, which means brands should start paying more attention to how customers could "personalize" their travel experience for maximum enjoyment. Not only that, but staycations are starting to be increasingly popular, alongside mobile booking and last-minute bookings.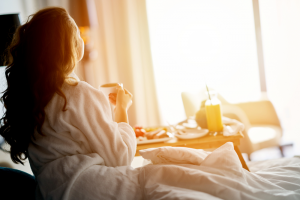 When you go to another place or country for travel, what should you consider when choosing an accommodation? What sort of guidelines or tips are there to follow to make sure you only get the accommodation that is right for you and the experience you're looking for? With the multitude of options in booking a hotel for your travel, what will suit you the best?
Traveling the World: Get That Accommodation Right
If you want to make the most of your travel experience, make sure everything is well planned and prepared for – from your trip and activities, to your accommodation. This is important because it's essential when staying in different hotels across the world that you get what you're paying for and what you need to cater for your trip.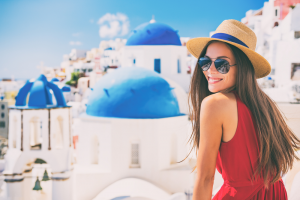 Here are some additional tips when booking your accommodation:
Assess how much you're willing to spend: A big drawback when it comes to accommodation has less to do with the location and more on the budget. Before choosing your accommodations, make sure you know how much you're willing to spend. This allows you to have a better idea of what options are realistic for your needs.
Is it suitable for your digital nomad lifestyle?: Traveling the world as a digital nomad is a great experience. Not only are there many hotels like Mojo Nomadthat can cater for your accommodation as a digital nomad across the world, but they can also cater for your technology needs as well. If you're a digital nomad and require the internet and technology to earn a living while traveling, it's important to make sure the hotels you're booking can easily cater to your lifestyle. Don't be afraid to ask about their internet reliability and how much extra it would cost to use their Wi-Fi.
Check if you want to stay in hotels, inns, or establishments designed for accommodation: If you want the kind of accommodation that comes with a lot of freebies, features, and options convenient for relaxation, a hotel or an inn is the place to go. This ensures you're in an establishment with crew and services that are established precisely to help you get the kind of relaxation you need.
Check if you want an accommodation that gives you a more local feel of the area: Staying with a relative or renting a house or a room in a house of a local family can help you immerse with the environment and the locals. Compared to inns and hotels, these kinds of rental homes are in locations that often put you right in the same situation as real people living in the country. This is perfect if you want to expose yourself to the culture from the point of view of the local people.
Assess if you want to take a tour or if you have plans of your own: A lot of accommodations actually provide tour packages, and if you want this convenience, then definitely go for a hotel or inn that will offer you such service. This means you can enjoy your vacation hassle-free. However, you can also just choose an accommodation because you want to stay there, and you can organize your itinerary on your own or with your friends.
Make sure your other itinerary destinations are accessible from your accommodation: A lot of accommodations offer tours that make sure you experience everything the destination has to offer with the hotel location close by. If you don't like to avail of such tours, at least make sure your place of accommodation is accessible and near the places you want to explore. This ensures that you can easily go back to your hotel or inn if you need to grab something or if you need a quick break.
Make sure it's near places of convenience and relaxation: What sort of avenues of relaxation are you looking for? Do you want the feeling of being free with nature? Are you looking for places with a lot of restaurants and shops? Is your hotel near the bus terminal or train station? Take this into account when choosing an accommodation. This allows you to have an enjoyable stroll in the area or a fun night out with friends.
Make sure it's near places of safety and security:Another important element you shouldn't forget when finding accommodations is to make sure it's near places of security and safety. This means finding spots near hospitals and police stations and places with a lot of civilians and members of the public. This ensures that you can easily get put yourself to safety if there's the need to do it.
Always remember that relaxation is priority: When it comes to choosing accommodations, the most important thing is to choose something that would help you find the most ways to relax. What's the point of traveling if you don't get to retreat to a relaxing place in a foreign country or destination, right? When you choose accommodations, make sure it's something that will help you relax and take it easy after a busy day of traveling.
The Takeaway: Getting Your Best Relaxation with Accommodations
Traveling can be one of the most relaxing things you could experience in the world, but it's much more fulfilling if you do it with the right accommodation. Following the tips above could get you an accommodation that will allow you to enjoy your trip much better. After all, given accommodations come in all forms of shapes and sizes, you could have an accommodation that is as sophisticated as a hotel, as immersive as a rental house, or as personal as staying with a friend or a loved one in the area.