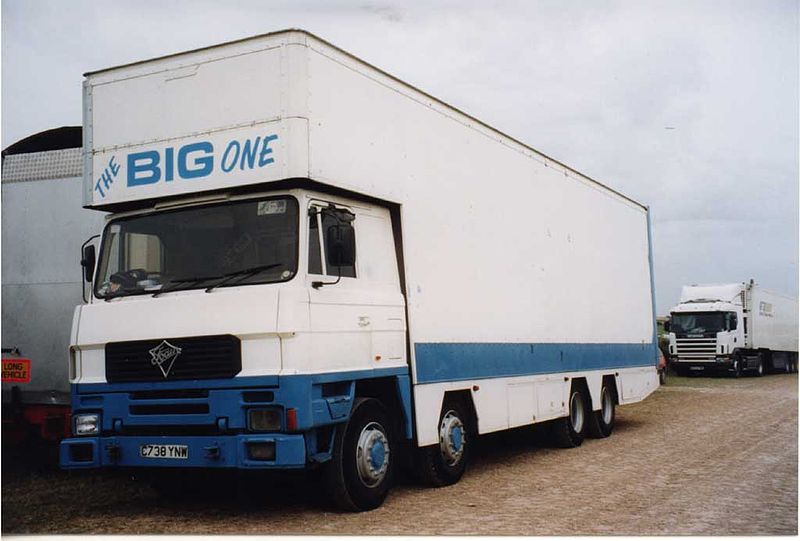 Source: Wikipedia
If you are moving home and plan to use a moving company then it is important that you do a little bit of research before making the decision as to who will do this for you. Last year we moved home twice believe it or not, owing to my husband's job, and the difference between the local movers who we first used, versus the Pasadena moving company who we used the second time was vastly different. Because of this experience I wanted to talk a little today about what you should be looking for in a moving company, to ensure that you make the right decision and avoid running in to any issues.
Price
When it comes to pricing I would say that you should find a company which is competitive, but not charging exorbitant fees. In some cases a more expensive price means higher quality but this has not been my experience when it comes to moving companies. As long as the price is competitive then you should be alright. Pay close attention to their insurances and how much they pay out if something is damaged in transit. A friend of mine had a 3D printer damaged when moving home yet he had already signed a waiver which meant he only recouped a small amount of the cost of repair back from the moving company.
Reputation
The reputation of the moving firm is very important and you can find this information online and through speaking to those who have used the service before. Our first time of moving we decided to support a local removal firm, despite some mumblings from neighbors that they weren't highly thought of. Sadly they did disappoint us with poor service and I regret not listening to those who told me about them. Don't take a risk with a company who have a poor reputation as you may end up losing items or having them damaged.
Customer Service
From the moment that you decide to hire a moving company they should offer you great customer service. You should feel looked after and respected, and you should feel like this company will look after your goods as though they are their own. Customer service should come not only from those who initiate the sale, but also from the team who comes to pick up the items. The last thing you want is to put your worldly possessions in the hands of someone who cannot even treat you well.
Journey Type
Before you begin your search for a moving company think about how long the journey is that you are going to be making. If you are changing coasts then you may find that many removal firms won't travel this far. Instead of wasting your time with companies who cannot help you, it is important that you begin searching for those that can. This will narrow down your options and make the search far easier for you.