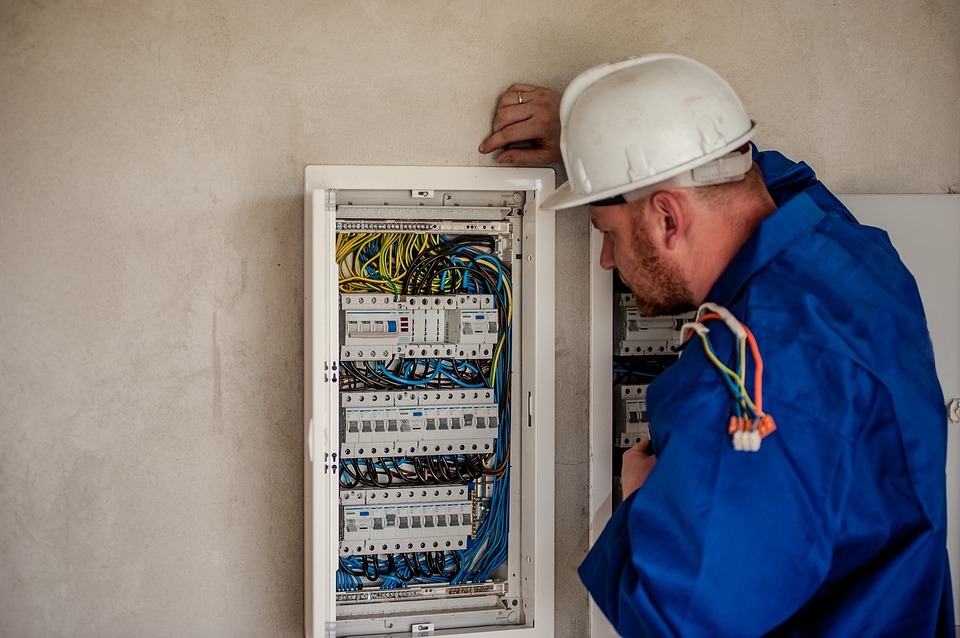 Modern civilization is largely dependent on the usage of tools. The more we civilized, the more we are using smart tools. For electricians, tools are the part and parcel of their work. As an electrician to apply your theoretical knowledge in the practical field you must need the help of tools and there is no way to deny its importance.
An electrician has to use tools of various size, shape, and design and the workplace of an electrician is not fixed. If you are an electrician you have to carry your tools at various places where electrical maintenance and installation are needed.
To carry all of your necessary tools to wherever you need or you want a backpack is the best solution.
11 Criteria must be Checked to Buy the Best Backpack for Electrical Usage
Today, the market for every product is very large and each product has a lot of varieties. So, it becomes difficult to pick up the best one that is compatible with our need. While buying tool backpack if you stay alert about the following criteria it will be easier for you to choose a right backpack for electrical usage.
Construction Material
The material is the most important criteria you should check first. It has a great effect on the overall quality and price of the tool bag. Different manufacturers use different materials of various compositions in their product. Among this,  nylon, canvas and poly fabric are considered as the best construction material for tool bag.
Compartments of Different Shapes and Sizes
A well-designed backpack must have interior and exterior compartments of different shapes and sizes to fit all of the necessary tools.  While buying backpacks check that these compartments are easily reachable and have a zipper to protect your tools. Sometimes exterior compartments do not have zippers instead they are deep enough to hold the tools.
Strong Zippers
Each tool bag has a zipper for the ease of opening and closing. Zippers of a good quality tool backpack are strong and durable enough to protect your tools.  So check that whether your chosen tool backpack has a strong zipper or not because if zippers break down the backpack will be useless.
Padded Bottom
Bottom pad increases the durability of the tool bag by preventing tear and wear. It also protects your tools from dirt. So check that whether your chosen backpack has a padded bottom or not.
Adjustable Padded Straps
Straps are the essential feature of a bag. Since you may need to carry your backpack on your shoulder very often you must look for the best quality strap.
An ergonomic backpack has wide and soft straps that will not harm your bone and muscle by distributing the load evenly over a big area. You should also check the adjustability of the strap so that you can increase or decrease the length of the strap according to your need.
Wheel
Some backpacks are designed with wheels instead of usual plastic feet.  The backpack having wheels in their bottom let you carry t by rolling over the ground. If you will be exhausted by the load of the bag you can draw it by rolling over the ground. Personally, I like the backpack with wheels.
Weatherproof
This is a very important feature of a tool bag you must not neglect.  A bad weather can damage the functionality of your tools. A tool bag is not only for storing and carrying the tools from one place to another but also it is for protecting your necessary tools from any kind of damage. So make it sure that the backpack is weatherproof.
Waterproof
Water may harm the functionality of your tool. To ensure that your backpack can prevent water to enter inside it do not forget to check its waterproof feature.
Weight Capacity
The weight capacity of tool backpack for electricians varies with its size, construction material, and design. Before ordering your backpack do a small calculation about the weight of your tools – you do not have to find out an exact weight, an average calculation is enough to determine how much weight capacity your backpack must have.
Durability
Durability largely depends on the material used to manufacture the bag and it also depends on the way of your usage.  If you choose a backpack of strong and sturdy material and use it in a proper way there is no doubt that your backpack will last for a long time.
Ergonomics
Your tool backpack may become the cause of the physical problem if it not ergonomically designed. An ergonomically designed backpack has a soft and wide padded strap with a wheel at the bottom.
You know what sometimes a wide strap may also cause a problem on your shoulder if you carry the bag for a long time. So having a wheel at the bottom of the bag is necessary so that you do not have to carry the bag for a long time.
Conclusion
You may think of a toolbox instead of having a tool backpack to store and carry your electrical tools. But, a tool backpack is a far better choice than a toolbox.
Since I have come at the bottom of the article I will not give a long lecture describing the comparison between a tool backpack and toolbox. But, I would like to mention two important characteristics of a tool backpack that has been made it a better option to be chosen.
A tool backpack is light in weight compared to a toolbox and that is why you can carry it easily. It is also a handy product compared to a toolbox.  So I think a tool backpack is a smarter choice for electricians.