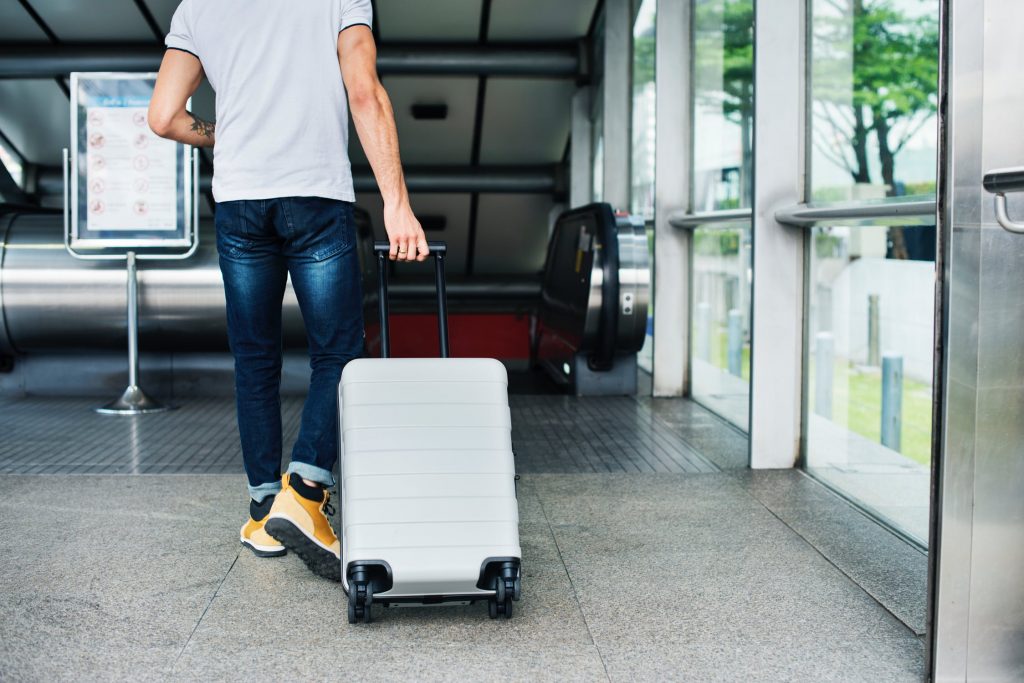 If you are travelling for the first time, or the hundredth, this should never mean you give up what you love doing. For some, travelling is a hobby and for others, it is just one of many. When you go travelling, you should always pack just enough belongings to avoid excess costs, but leaving behind your hobby should never be an option. No matter where you go, there will be a way to carry on your passion, or you may even find a new and exciting hobby along the way. Although travelling can keep you super busy, there is always time to keep up with your hobbies.
How to Make Time for Your Hobby
If you love to do something, you will always ensure you make time for it. This is no different when in another country. Nearly every hobby can be enjoyed no matter where you are, although there are some that may be harder than others. Reading, for example, is a great hobby that stimulates the mind and is something that can be taken anywhere. Writing or any kind of art is something that can be done worldwide. If you enjoy classes such as yoga or karate, you are sure to find something similar wherever you are, or you can practice in your own time with tutorials on YouTube. If you find yourself sitting on social media each night in bed, perhaps this is the time you should be spending on your hobby instead. Travelling can involve a lot of public transport, which is a great opportunity to make some time for your hobby if this is possible.
Overcoming Obstacles
If your hobby needs large and bulky items along with it, for example surfing, this can be challenging when travelling. For hobbies such as these, it may be best to just rent surfboards where you can, and you may even meet some friends along the way that have a board you can share or borrow. For anything else, there are ways and means of getting around it. If you do enjoy arts, such as painting, there are travel sized pallets and pads. Before you visit a new place, see what facilities are available for your hobby. This may make it easier to choose the next place to visit on your journey and is something that should always be considered if you don't want to lose touch with your skills.
Travelling Doesn't Mean Doing Something New Every Day
When travelling, it is easy to get lost in how much there is to do and forget about the things that are close to your heart, until you notice you are losing touch with yourself. This can be bad for your bank account and your health and although travelling is a way to experience new things, you should never forget the things that make you, you. Travelling is all about enjoying different places at your own pace; there is no need to rush to fit in every single thing you can just because someone else is. We all go at different paces and some nights don't need to be spent as yet another night out; you can relax in your hotel or hostel and enjoy your hobby. Now and again, having a night off can do you the world of good and get you back into a great frame of mind, especially if you are feeling home sick or a little run down.
Your Hobby Is Part of You
Whatever you enjoy doing, it is a vital part of who you are. Nothing should stop that and even travelling cannot fill the void of something you truly enjoy. Everyone has more than one interest and this is something that makes you unique and should be taken everywhere with you. For some, it may be never missing a football match played by their favourite team, for others it is keeping up with their fitness regimes. There may come a time where it may be hard to keep in touch with the things you would do at home, especially if these aren't allowed through public Wi-Fi. For example, those who love playing poker or other online casino games may want to carry on doing so. VPNs allow you to use your mobile or laptop as if you are still in the UK and this means you can enjoy playing at many online casinos, such as Stakers, which offers some great no deposit casino bonuses. This means even if you are on a low budget, you can still enjoy the games you love.
It Is Good for Your State of Mind
As stated earlier, sometimes travelling can wear you out both physically and mentally. This should never stop you from experiencing the world, but sometimes it's a good idea to stop and enjoy what you know best. It is always okay to admit that you need a break, but this doesn't mean you need to come home. Sometimes a day reconnecting with your favourite activities is all you need. Travelling can sometimes inspire hobbies, whether this be art, writing or sports; you may find a new and exciting way to experience your hobby and with different cultures comes new ways of doing things. Some of the things you see whilst travelling may influence how you think about your life and it may be that your old hobby changes. Whatever your hobby, if you really love doing it, you will notice its presence gone from your life. If it doesn't inspire you to make time whilst travelling, perhaps it's time to find another hobby to enjoy whilst on your journeys.
Your hobby should be a constant partner with you whilst travelling to help keep you grounded and make sure you don't lose connection with all parts of yourself. Hobbies are relatively easy to make work no matter where you are in the world, all you need to do is make some time and space to enjoy yourself. Whether you enjoy reading, playing an instrument or a sport, your hobby may lead you to new friends and can help you connect with others with the same interests as yourself.