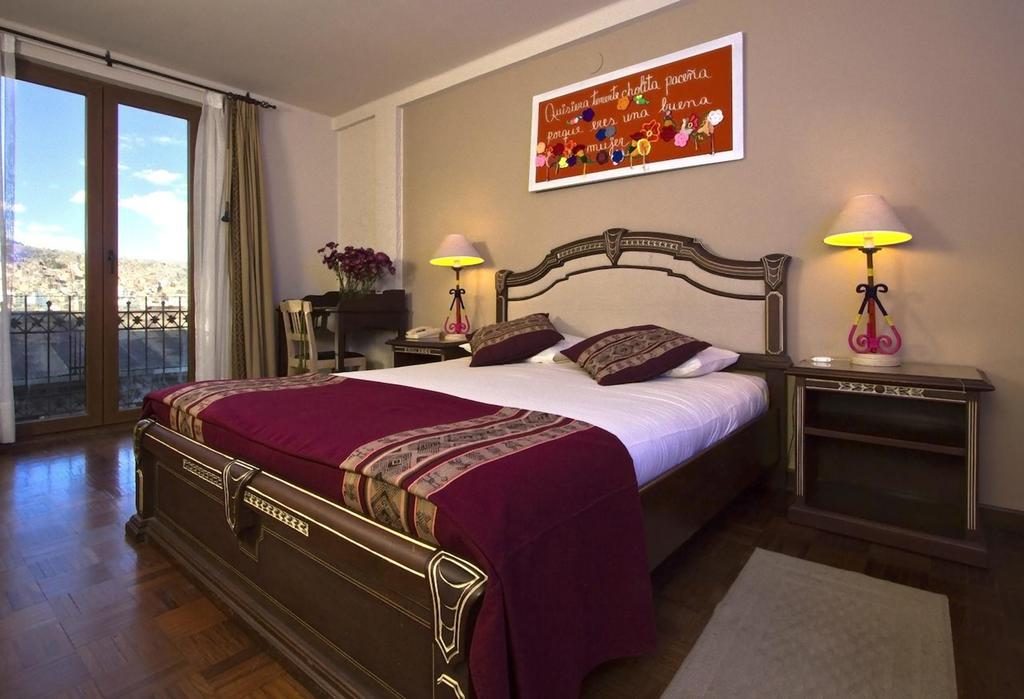 You have to take the rough with the smooth on the road. Sometimes you're on top of your travel game, in control of every minor details and everything is running just fine fine and dandy.
Then there are other times when a concoction of events have knocked you off course and what was meant to be a chilled out trip has turned into a cortisol-inducing disaster.
The latter happened to me because my travel buddy got really sick in Peru and this completely changed everything, which threw a major dent in my quest to get to Ushuaia for a last minutes antártica trip.
This is where Hotel Rosario stepped in like a Guardian Angel and got me back on course with my trip.
The reception and tourist information staff were nothing short of amazing as they patiently listed to my thousands of questions and helped me not only plan out a perfect La Paz itinerary – but how to get from Bolivia to Argentina overland too.
The beds at hotel Rosario are as comfy as it gets and the hotel lobby has coco mate and coco leaves on demand and free for people like myself who are really struggling with the altitude.
It's always a worry for me travelling as a vegan in terms of what I can eat, but the chef was more than happy with me to work together to create a delicious DIY pasta dish.
For breakfast I ate a hot quinoa dish (staple to Bolivians of course) and I mixed that with cacao powder and the available fruits – washed down with their local organic coffee!
In terms of location for local interest this place had that locked down as they were just around the corner from the witches market, a stone's throw away from the blue cable car line and in a prime spot for me to meander over to my coffee shop early morning pickup for the death road.
The hotel manger Adolfo And his fantastic staff constantly paid attention to us in order to make sure that our 4 day stay was a pleasant one, and I'm more than happy to put my name to this place as the best hotel to stay in Bolivia's capital, La Paz.