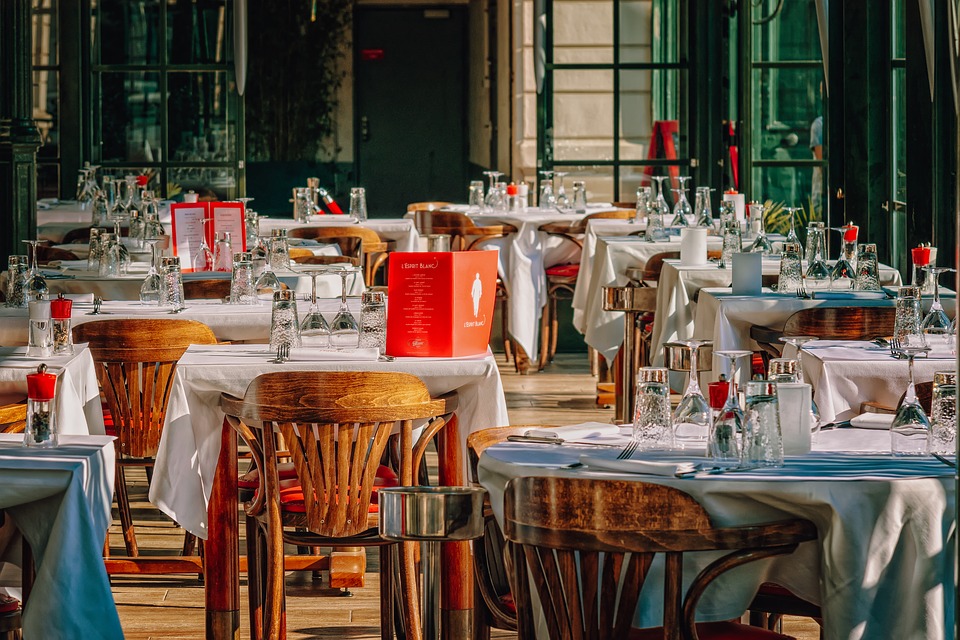 The modern hospitality industry is certainly not what it used to be just a few years ago, as innovative accommodation and dining options are disrupting the hotel industry as a whole and segmenting what once was a strictly a hotel demographic. Nowadays, travelers and tourists are increasingly opting for "alternative" accommodation options such as couch surfing, renting out city pads and suburban homes, all for the sake of getting that unique, up-close experience of the local way of life.
Typically, hotels are not thought to be businesses that have a deep relationship with the local culture, which is exactly why the industry as a whole is under threat of losing precious customers to private accommodation that boasts a more personalized design. Aside from the design of the rooms, another major way hotel owners can attract guests to their doorstep is with the meticulous management and design of their restaurant. Here is how a hotel's restaurant can turn the tides and portray your brand in the best possible light.
An authentic dining setting
In recent years, hotels have begun to realize the power and potential of their dining spaces, particularly when these spaces are imbued with a unique tone and vibe that differentiates itself from the preconceived notions that might permeate the industry. The modern guest dreads the idea of having to stay spend their leisure time in a bland, uniform setting devoid of soul or substance, which is why it becomes imperative to build a restaurant interior that portrays the local culture.
To that end, hotels should strive to design the dining space in correlation with the history, traditions, but also the contemporary way of life that's depictive of the local community. Using colors and decor pieces unique to the region, as well as branding the restaurant as a separate entity can help attract guests to your hotel instead of seeking this experience elsewhere.
Leveraging the power of F&B
The coming of accommodation-sharing platforms such as Airbnb has disrupted the hotel industry significantly, and business leaders looking to ensure the survival of their brands in the competitive arena need to come up with new ways to keep the guests coming back. One of the key ways to achieve this, according to Seven Rooms is to harness the power of the F&B experience.
Your hotel holds a unique power in its grasp that private accommodations don't have – the chance to welcome its guests to a restaurant that offers the local culinary delights in a setting that portrays the local culture. While Airbnb guests can spend thousands of dollars searching for these types of experiences outside of their accommodation, you can offer in your very own restaurant. You can achieve this seamlessly by making a few key changes:
Offer a unique dining experience.
Personalize accommodation and amenity offers.
Provide engaging social experiences with unique communal spaces.
Grow your F&B program with exclusive packages and events.
Increase face-to-face interaction to learn more about the guests.
Equipping the kitchen for success
Another crucial element for the success of a popular hotel restaurant that attracts guests from around the globe, is one that takes place behind the scenes – the design of the kitchen and the integration of professional culinary equipment. Modern technological advancements in the field of culinary equipment have helped restaurant owners not only reduce CO2 emissions and resource consumption, but also increase productivity through smart software and appliance connectivity.
With that said, for the restaurant to effectuate its F&B strategy, it is imperative to bring in equipment such as smart refrigerators and energy-efficient, versatile stoves (this Bosch slide-in stove range is an excellent example) in order to be able to meet the demands of the guests and preserve a thriving restaurant business as a key portrayer of the entire brand.
Let your staff portray a welcoming space
Running a hotel restaurant that attracts global and local travelers is not just about having the best appliances or offering a unique dining experience, it's also about the way your staff represent the brand in front of the guests, and the level of service they offer.
Much of the way the modern customer perceives your hotel's restaurant will boil down to the professionalism and friendliness of your staff, which is why it is imperative to bring in experienced workers who will be able to portray your brand's identity to create a complete dining experience for the guest.
The potential of online marketing
Lastly, as with any other business venture, your hotel's restaurant needs a comprehensive marketing strategy that will set it apart from the rest in the competitive market and actually inspire potential guests to book their stay. In the online world, every business should rely on digital marketing to get its message across, and your restaurant should be no different.
Focus on relaying the unique experiences in your restaurant to the online audience via social media, your website, and also other authority websites in the industry in order to generate the buzz needed to drive travelers to your doorstep.
A hotel's restaurant has the potential to become so much more than a space people will come down for breakfast before heading out to experience the real local culture and scenery. In fact, by following the aforementioned steps, you can transform your hotel's restaurant into a powerful guest magnet that will ensure new business for years to come.