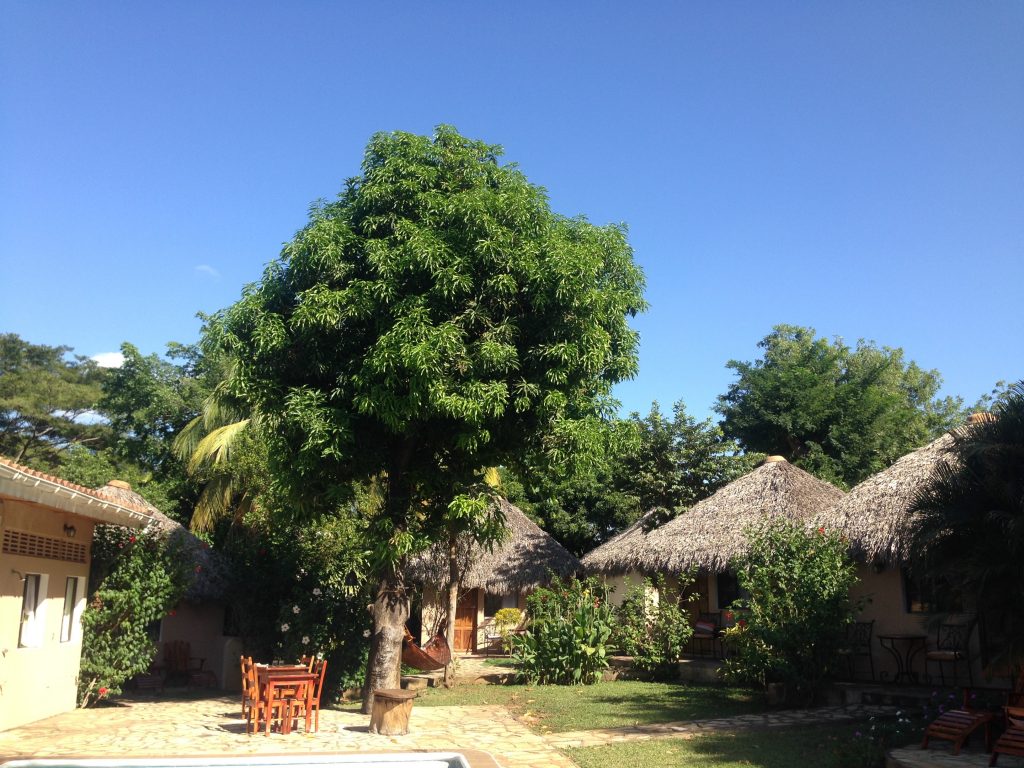 After a nightmare 17-hour minibus journey from Honduras to Nicaragua and staying over in a God-awful hotel in Leon, we could be forgiven for not having too high hopes for our next place. How wrong we were!
We were instantly greeted by Veronique's warmth and the gorgeous view of our lodge by the swimming pool as we entered – it was almost enough to bring me to tears after the hellish 24 hours before! 😛
We threw our backpacks on our bed and immediately got clued up on our surroundings. Luckily, the hotel is perfectly situated for everything that you need. Ready to have a lazy walk into town? Taxi ride is five minutes east away from the main centre. Fancy curling up on the beach with your new book? Taxi five minutes west!
Veronique's personal touch to Mariposa is her French restaurant within the hotel grounds. So if French cuisine is your kind of thing, then you'll be in the right place here – in fact, it's the only French restaurant in the whole area. On top of that, Veronique has a French kitchen staff as she told us that she still wants European standards for her guests and let's face it – Latin America may be brilliant, but it's not best known for its fast or high level standard of service!
If you want to go Volcano Boarding, or hiking at Cerro Negro – the hotel will arrange all of this for you and all you'll have to do is enjoy their breakfast in the morning by the pool, put your feet up and let them take care of all of the tour guide communication for you.
Hotel Mariposa is a fantastic little place that makes you feel at home. It's a mini-paradise, the owners/staff are very kind and helpful, the pool and site is very relaxing and beautifully kept, the rooms are spacious, clean and with bags of character and the food is varied and delicious!