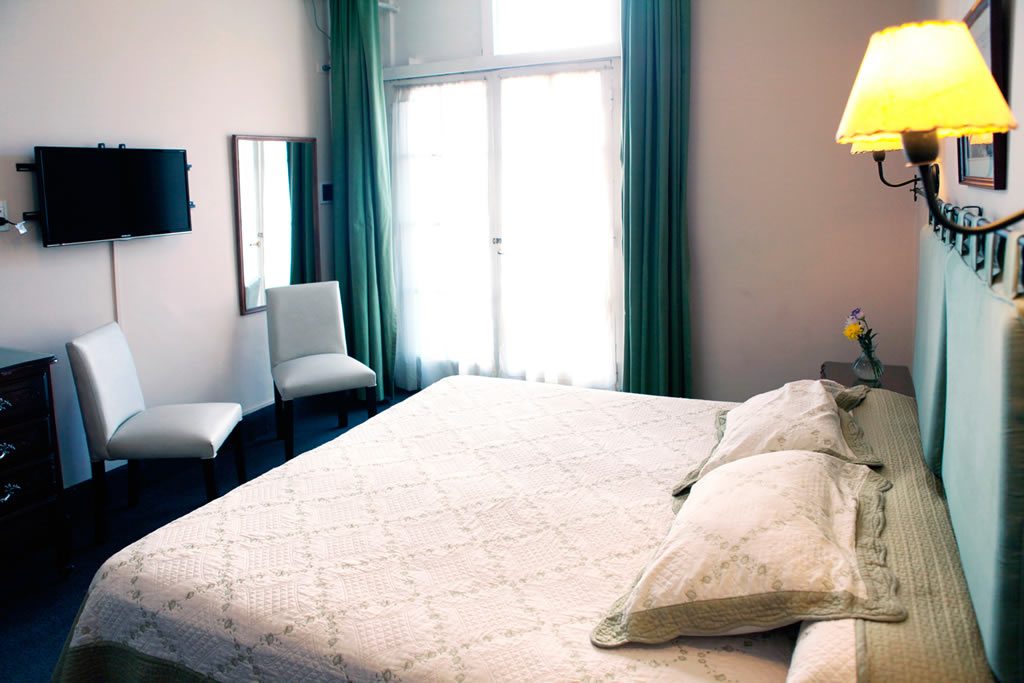 Argentina really made me work for it. My first rejection was when I rocked up to the train station in Uyuni, Bolivia with a naive beaming smile and a starry-eyed dream of waking up on my birthday on the Bolivian Argentina border.
It wasn't meant to be because of water shortage strikes in La Paz and so I put together a diy flight to Salta.
By random fluke two flights were delayed and postponed and I was a day late for my Salta sojourn. I emailed Marcela and she was very understandable with my unfortunate plight.
I rocked up the day after at 7pm at night and was met with the striking lit up view of the Basilica Cathedral. Hotel Colonial is perched right on the cusp of quaint little plaza – prime location for the day trip of going to Purmamarca.
Their rooms are incredibly spacious and I had a table to catch up on work. My tip for staying here is to ask for a room facing the front, close your blinds but not the curtains – an absolutely perfect level of sunlight will greet you in the morning and wake you up naturally.
Hotel Colonia is a perfect place to lay your hat when visiting Salta and the picturesque view on the night is a beautiful Bonus.