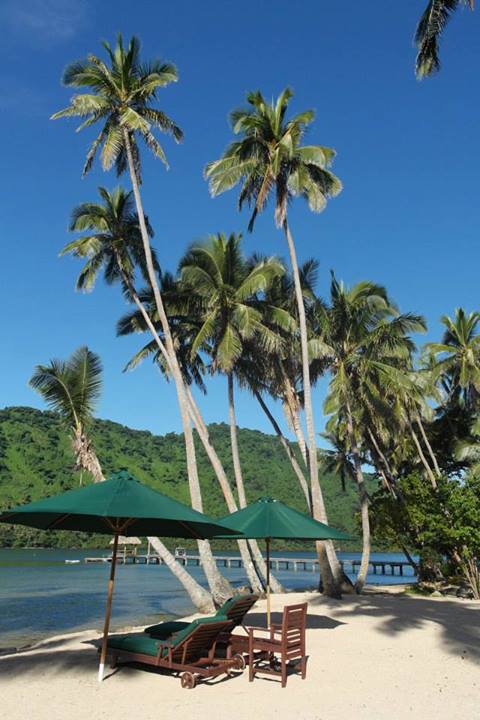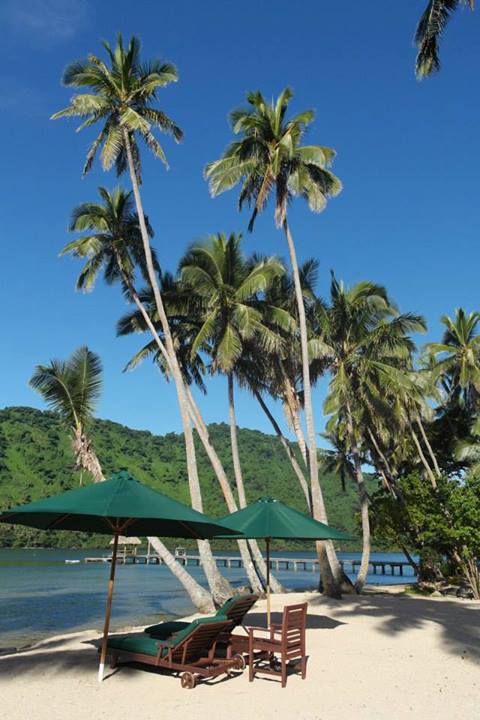 There are fewer things more romantic than arriving at a boutique resort on the beautiful Fijian island of Bequ. Soft ocean breezes, crystal blue waters and the promise of a serene, luxurious stay in an adults-only setting was enchanting. The catch? I arrived with my travel buddy straight into a group of honeymooners and other couples intoxicated with romance. I felt a little bad, and as great a friend as Johnny is (and he does have that sexy Irish accent going on), he's just not my type. But all that aside, paradise is paradise, right?
The clear waters of Bequ Lagoon were literally right outside our cottage, and the fish were visible from yards away. A day spent snorkeling amongst the healthy reef system and catching glimpses of exotic sea life is a day very well spent. The waters of Bequ Island are world renowned for the abundant sea creatures and the diving is known to be exceptional. We made do with snorkelling, but I can think of much worse choices to make.
As day morphs into night at the Lalati Resort, there is no shortage of ways to stay entertained. The resort staff plied us with flagons of a local brew known as Grog. Add to that an authentic local meal prepared in the traditional Fijian style, in an earth oven called a lovo, then throw in some traditional Fijian dance performed by the locals, and I could see why the Lalati Resort is one of the few hotels and resorts listed in the prestigious 1,000 Places to See Before You Die book.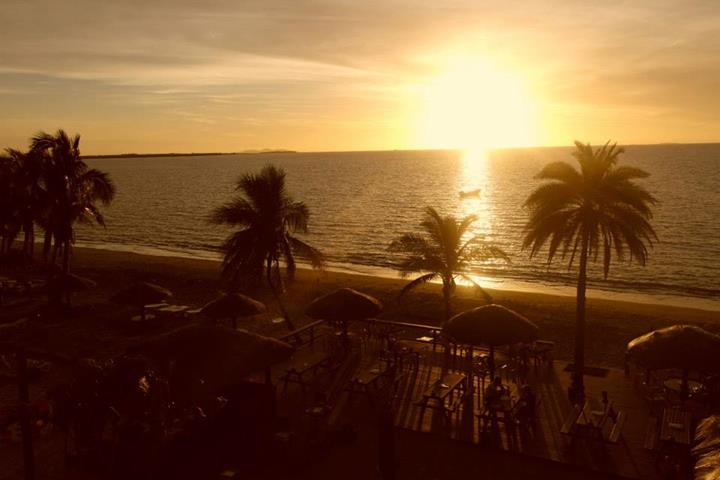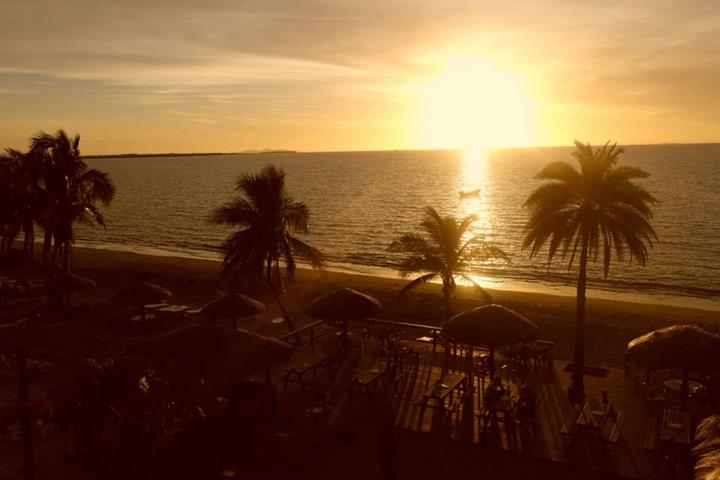 Additionally, a visit to a local village is a highlight not to be missed. We indulged in more of the traditional Grog with the local village chief, as cute dogs and children played amongst the trees. A pretty cool way to get up close and personal with the Fijian culture.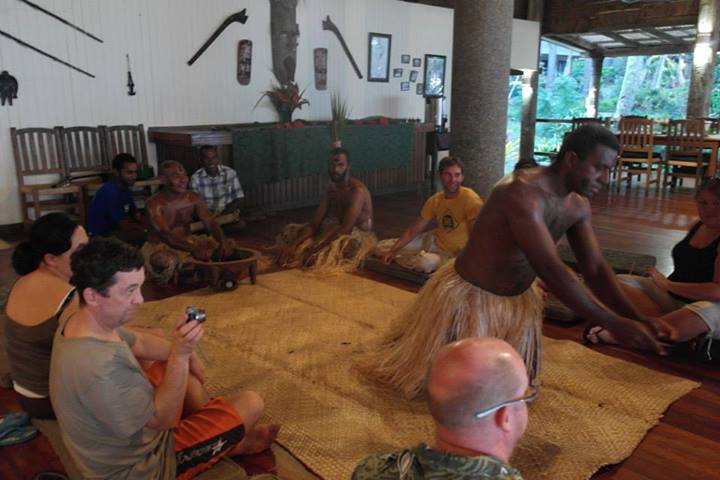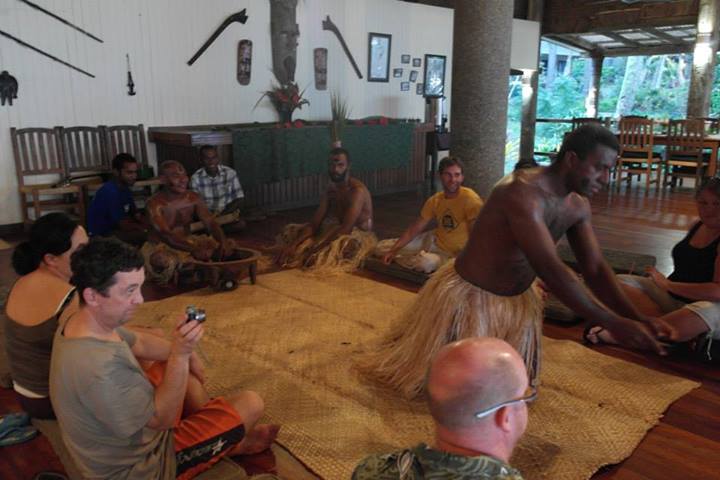 By the end of our stay, the idea of a child-free, small resort style setting on a lush tropical isle had been cemented in my mind as the only way to travel. Lalati Resort's stunning location, wealth of activities and incredibly authentic experiences had me feeling romantic simply by osmosis. It's the ideal place to get married, have a honeymoon, or celebrate a milestone in a relationship.
And the fact that I was there with my strictly platonic traveling buddy? Not weird at all.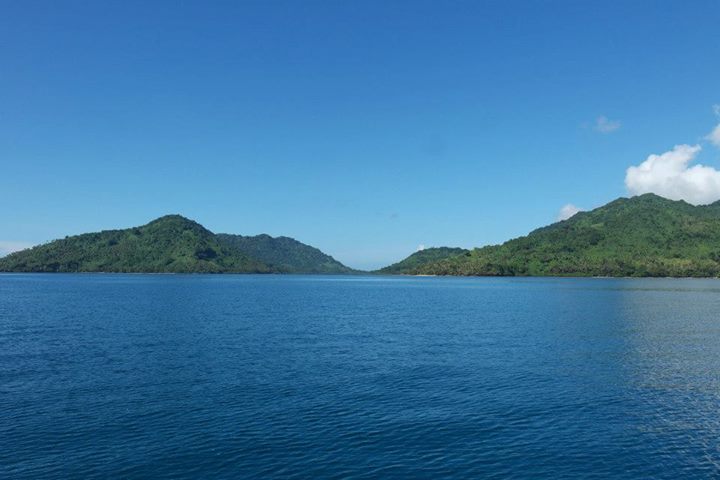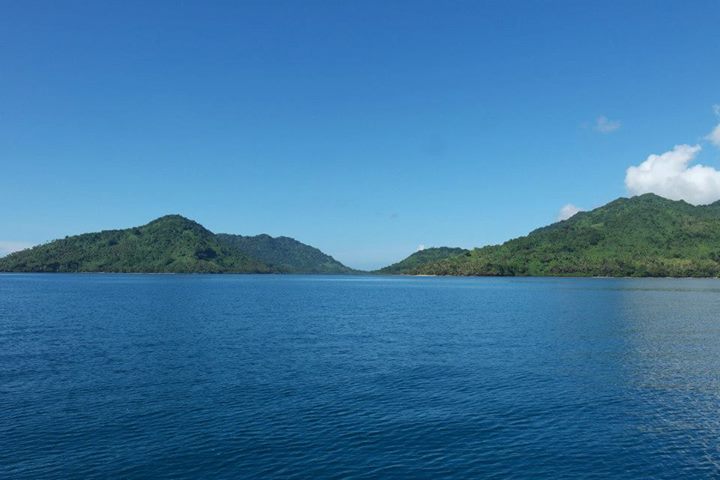 Note: Due to the fact that I lost my camera, photo credit goes to Johnny Ward of One Step 4Ward