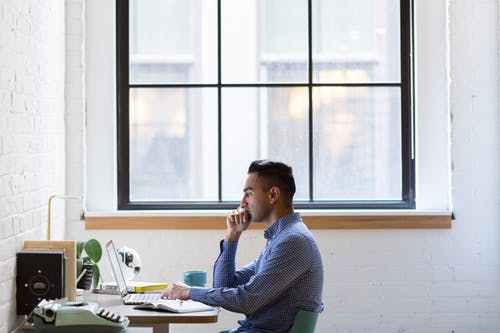 Three years ago I was moving home and when looking for moving quotes from removal companies, I couldn't help thinking that many local companies where greatly overpriced, and had quite poor reputations. I had been thinking prior to this about setting up a business but didn't really know what I wanted to do, until now. I saw a gap in the market for a high quality removal firm and so I started investigating how to go about it. I was worried about going it alone in business but I took the bull by the horns and here I am with a business which is beginning to make a profit. So many people have business ideas and fail to act on it, and here is why you should ensure that you aren't one of them.
Resources
We are living in a golden age of information and that is why setting up a business is easier than ever before. There are so many articles and blog posts like this one, https://www.bizzbeginnings.com/move-your-startup-to-another-level/, which can help immature business owners to make their business a success. You can find information about your market and industry, you can use the internet to network and make contacts and you can even learn about businesses like your own which have failed, and make sure that you don't fall into the same trap. You really aren't alone when you set up a new business, because of the sheer volume of support out there.
Missing the Boat
I can remember a guy during college who would talk about this taxi-style service whereby people could use their phones to ask for a cab, a service which now all know as ridesharing which is making hundreds of millions of dollars for companies like Uber. My friend did not act on this at all and he is currently a civil servant who makes around $80k a year. Even now he curses himself for not giving his business idea a go, and who wouldn't! Maybe your idea is the next Uber, you'll only know if you try, as my friend found out, if you don't then someone else will and you'll have well and truly missed the boat.
Looking Back
You will have a huge fear of failure before you set up your business, and this is perfectly normal. If you don't act on your idea however then it is something which you will spend the rest of your life thinking about, wondering whether or not you would have made a success out of it. Regretting a mistake or a failure is one thing, but regretting never having even tried is something which will most definitely eat away at you, the last thing that anyone wants. We only get one life and it flies by very quickly, make sure that you live yours taking the chances you should and if you have a greta business idea, act on it as soon as possible.