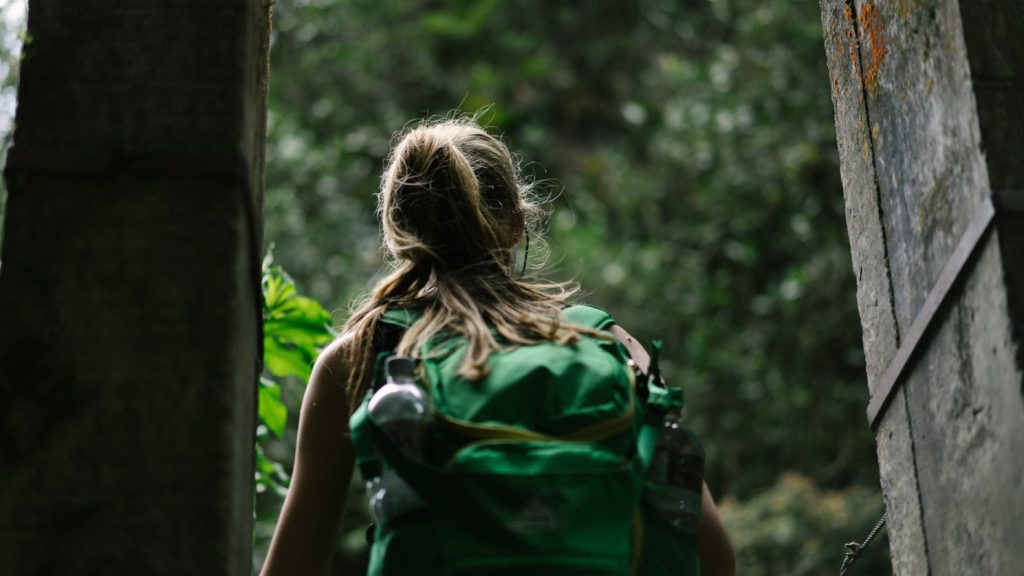 For a lot of students, the idea of packing everything into a backpack and heading off around the world is an amazing opportunity that is too good to miss. Thousands of people do it every year, and the aim is to find those areas of the world that are steeped in natural beauty and to enjoy new cultures. Backpacking can be hard work, and you need to make sure that you have everything you need with you. Here is a guide to some of the things you need to take with you when thinking about backpacking.
Start with a Plan
Ok, so your plan is to travel the world and see the sights, but to make it a success, you need to do a bit more planning than that. For example, knowing where you want to go first is a good idea as it how you want to travel. Some people prefer to use land-based transport, while others are happy to fly. The only restriction on flying is making sure everything is compliant with the regulations, or you could lose precious items. The plan doesn't have to be nailed down tight but having a guide that you can follow can save time and money.
Finances
If you plan on travelling for a long time such as your gap year, then finances are going to be an essential part of the plan. If you are lucky enough to have savings or parents that will finance, you then this is ideal. However, if you need to raise the money yourself, then you might have to think about the best way to achieve it. Some people work temporary jobs while they are travelling, while this is great, they often won't be well paid, and there is no guarantee of finding work. Saving before you go or arranging a loan with companies like Bonsai Finance can be a good way to fund your trip without having to worry.
Your Backpack
Probably one of the essential items you will take with you is your backpack. Like a tortoise, this is your home that you will carry with you wherever you go. For that reason, you don't want to skimp on the quality of your backpack; you need one that is going to put up with all the bumps and scrapes you will put it through and also keep all your possessions dry. Do your research and see which will be the best one for you, the size depends on how much you intend to take with you, but you want something light, so it doesn't add too much weight to your back.
A Torch
The humble torch can be a great item to have with you, there will often be times when you are wandering around in the dark, so its best to have a reliable light. For example, if you have decided to stay in a dorm, then the last thing your roomies will want is you switching on the light in the middle of the night. It is also essential if you are camping or exploring caves and other dark areas. Head torches are the best idea, they shine where you are looking, and they leave your hands free to hold maps, cameras or to stop yourself from falling.
Wet Wipes
The wet wipe has to be an essential part of any backpacker's kit. They can do many things including clean cuts and grazes, wipe dust and dirt off your equipment, wipe the sweat off your face and even help you freshen-up if you don't have access to a shower. They might not be considered environmentally friendly by some though, so if you don't want to carry them, then keep a wet face towel in a zip lock bag and wash it between uses.
Duct Tape
Along the way, you are going to have issues with your backpack or with something breaking. It can be difficult to repair these things depending on where you are, and you might not always be able to replace it right away. The answer is to carry duct tape with you when you travel. It is strong and durable and won't lose its adhesive properties in the rain. That means you can use it to repair your tent, backpack and pretty much anything else that breaks.
Camera
Although you won't forget your adventures, it is nice to be able to share them with friends or look back on a certain event. That is why taking a camera with you is essential along with some accessories as well. You need somewhere to store your photos if you are not going to save them to the cloud, so you will need extra memory cards. It is also a good idea to take a small tripod and a selfie stick as there might not always be someone there when you need them. While you don't necessarily need a camera that's waterproof, it can be a good idea if you are planning on some activities while you're away.
Passports and Visas
Even with all of your preparations, you won't be going anywhere if you don't have your passport and visas. You need to ensure that your passport is in date and that it will stay in date for the duration of your journey. Some countries like you to have at least six months left on your passport before allowing you into the country so keep this in mind. You should also have visas for all those countries that you want to visit. Not all countries require them, so do some research well in advance so you can apply for them before you travel. Make sure that you keep your passport somewhere safe while travelling and also keep it dry.
Travelling around the world is an exciting and educational experience, you will see things that photos won't do justice. You want to concentrate on having a good time so make sure you prepare everything in advance before you travel.