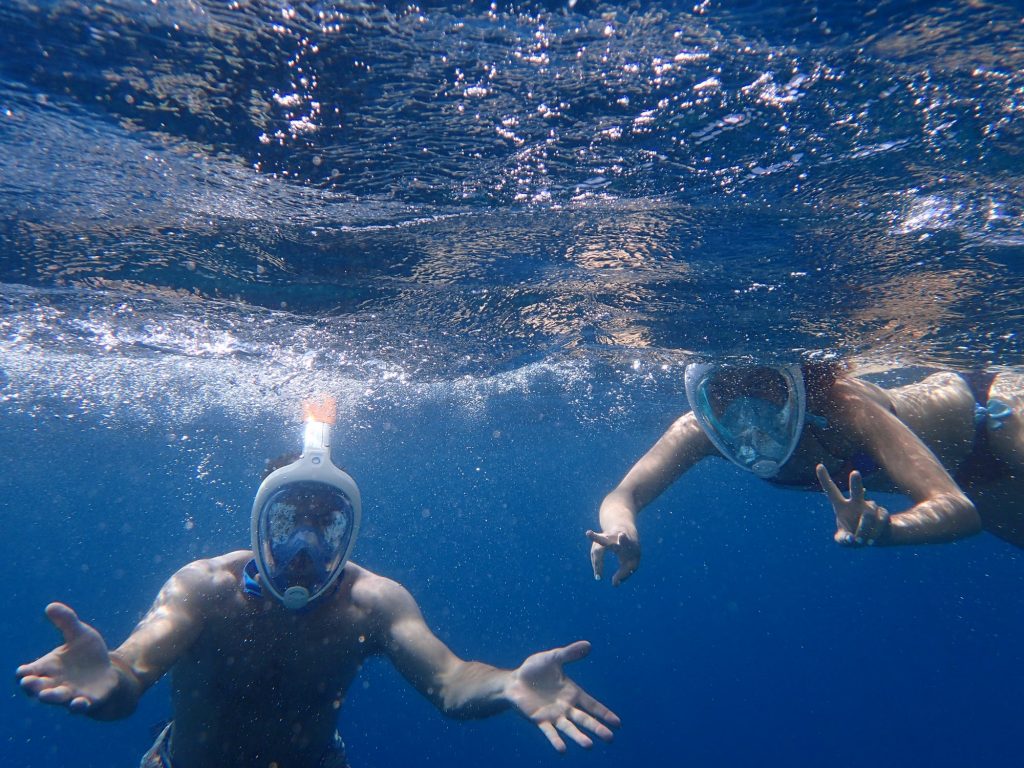 For many, the annual summer holiday is a highlight of the year; it's a time to get away from the stresses and strains of everyday life, to escape the grind of the 9-5, to chill out and have fun. But, people's ideas of a great trip don't always turn out that way. Why? Because they may not have planned it very well, they left themselves short of cash or they didn't take out travel insurance. So, what can you do to help ensure you get the max out of your holiday? Here are some things to think about for your next adventure.
Last minute or pre-plan?
There are some of us who like to ride life in the fast lane, doing everything last-minute, spontaneously and without much thought. And then there are others who like to have much more time to ponder their options, to weigh up the pros and cons of a decision. When it comes to booking a holiday, you could fall into either one of those categories. In fact, booking last-minute can sometimes mean you bag a bargain, and even perhaps a hefty discount on standard prices.
However, no matter what, you should always think carefully about where you're booking a trip to. Are you about to click on a holiday deal that will take you into a monsoon or hurricane? Or you headed for somewhere with desert-like conditions when you hate the heat? Plus, do you need any travel visas or paperwork to be allowed into the destination you're setting your sights on? Even if you're going last-minute, take some time to make sure you're picking the best option.
What will entertain you?
If your idea of a great holiday is lying on the beach all day drinking cocktails and dipping your toes in the sea, then you should be choosing a coastal resort holiday that both suits your budget and your tastes. Have a look around for destinations close to home and those further afield. It depends how much time you have to spare and how much cash you want to splash.
If spending hours on the hot sand fills you with dread, then you need to be thinking about what other kind of holiday you might want. Would you prefer to head for the mountains for some hiking and exploring? Or how about discovering some ancient monuments in a big city?
These are all questions you need to be asking yourself before you book your trip. Otherwise, you may get to your destination and wish you had chosen somewhere completely different! Of course, it can be difficult catering for all tastes if you're in a group, but you need to reach a compromise, where there's something to please everyone.
Plan some activities
Whatever destination you choose, and whether or not it's on the beach, you'll probably want to think about organising some sort of activities to take part in to add a bit of spice to your time away!
If you're near some water, there are all sorts of sports you can try out. Ranging from windsurfing to jet-skiing, you could take a boat out. Or you could even try your hand at stand-up paddleboarding. If that idea floats your boat, get more info from TheMarineBattery
Away from the watersports, you could book yourself on a sightseeing trip to see some of the local tourist spots or even hunt down some amazing restaurants or bars to enjoy the evenings. Try and get out and about and explore what's around you. It will make for a much more enjoyable holiday away!
Get on with your group
If you are heading off on a trip with a group of friends, or relatives, then you may need to do a fair bit of compromising. Spending one or two weeks together, even with the strongest of relationships, can be tiresome. You'll be around each other for so much time, and tempers may flare, particularly if there are activities that some of your group don't want to get involved in.
If there are many of you, you may want to think about splitting off into smaller groups on some of the days. For example, some could head for the beach, others on a visit to the old town. Or maybe some of the group want to cook in their apartment one night, while others want to go out for a meal. There's no point in trying to force everyone to do the same thing. It could cause arguments and ruin your trip!
Make sure you have enough cash
Whatever holiday you pick, and no matter what the destination, you need to make sure that you've got enough cash to see you through. Booking the flights and hotel is just the start of it.
Think of a realistic budget before you go holiday hunting. Ask yourself, 'how much can I realistically afford?' It sounds boring, but also try and work out a daily and weekly budget for your time away. If all the figures add up, then go for it. Just don't leave yourself without any cash when overseas, it could get you into all sorts of problems. Keep an eye out for those in your travel group too.
Insurance and vaccinations
Whenever you go on an overseas trip, you should be thinking about taking out travel insurance to cover you, if the worst was to happen. It's tempting to think that it's an unnecessary expense, that you're unlikely to use. But the reality is if something does go wrong and you need some serious hospital treatment, you're going to thank yourself that you've spent some extra cash on it. It also gives you that peace of mind to relax and enjoy your trip away.
Alongside the insurance, you may also need to take some health advice about vaccinations. If you're heading for some far-flung destination, you may need to have some injections for anything, ranging from Hepatitis A to rabies. You can pick up information online, at a local travel clinic or from your doctor. Better to be safe than sorry!