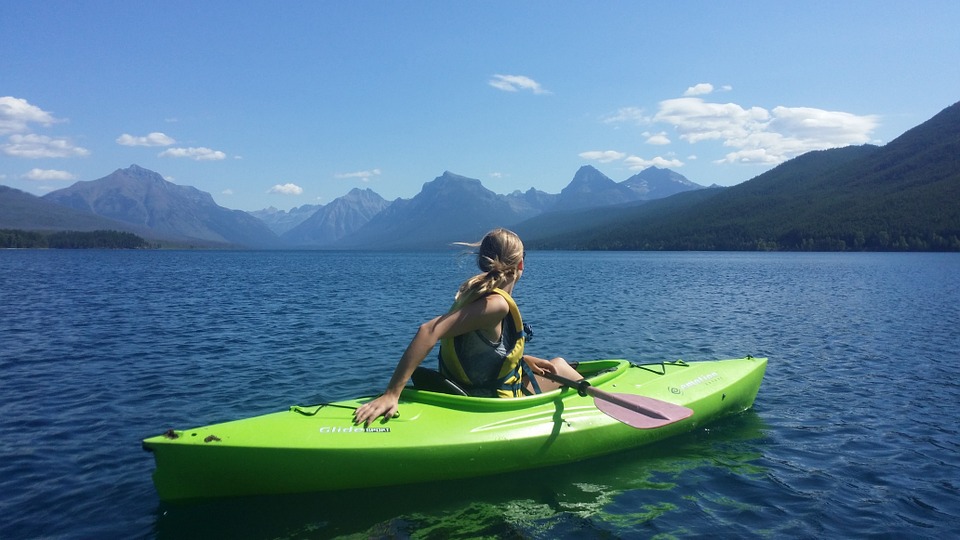 Are you spending a vacation by the sea? Or perhaps you are fortunate enough to call the seaside your home. Either way, if you are spending some time by the sea then you should try out some adventure sports to make the most of your experience. And who knows? Maybe you find a new hobby for yourself!
There are several different sea adventure sports that you can try. Some sports, like Premier Motorsports, can be a great way to explore the sea while getting your adrenaline pumping while others will be more relaxing.
Try them out and see which you prefer.
1. Kayaking
This is a sport to try if you are by a calm and flat sea. While kayaking, you can enjoy the peace and tranquility that the big blue sea can offer you. Kayaking is a great way to explore bodies of water like lakes and rivers. If you are looking for a fairly simple sport then kayaking is a great way to see the natural world and get some exercise while you do it.
2. Stand-up Paddleboarding
The SUP sport has grown in popularity over the years. When the first SUP riders started paddling out to the surf line-up, most surfers sneered and snickered. Now, however, the sport has gained respect and it is the perfect sport to enjoy if you are close to a flat sea without any waves to surf. And with some practice, you can even begin to surf waves with Stand-up Paddleboards too- just make sure to respect the line-up (wait your turn) and the other surfers in the water.
3. Snorkeling
This is a sport enjoyed by most people when vacationing by the sea. Snorkeling is the perfect way to witness the otherworldly beauty of the underwater environment. You can explore the diverse ecosystems of reefs or watch colorful fish swim past. And if you have a boat then you can access other reefs and snorkel locations that can't be accessed from the beach. Snorkeling is a safe sport and if you are an inexperienced swimmer then stay close to the shore. It is a sport that can be enjoyed by the entire family and can instill in children (and adults) a deep love and respect for nature.
4. Kite Surfing
This is an adventure sport to get your muscles toned and your blood pumping. If you are by the sea and want to make the most of a windy vacation, why not learn how to kitesurf? Just remember, this sport will get your adrenaline pumping. Find a great school and an instructor to teach you how to fly through the waters.
5. Surfing
No list of sports to try at sea would be complete without mentioning surfing. If you are close to a sea with waves to surf, the chances are high there will be a surf school close at hand. Begin with small waves as you build up confidence and soon you will be laughing as you feel the waves beneath your feet.
Those are the top 5 water sports to try. They are the most addictive and most loved sports by those who try them. To finish our list of the top 8, take a look at these others:
Jet skiing
Windsurfing
Parasailing
When you are trying a new sport at sea, remember to respect the natural environment by never leaving trash on the beach or in the water. For your safety, always begin with an experienced instructor and learn the movements of the tides and the currents.