Let me tell you a dirty little secret. I don't talk about this a lot, but this is not the first time I have lived abroad. Many years ago I lived in Germany, switching between the Hannover and Hamburg area. It was a particularly rough time for me in my life and I'm not sure if I am yet ready to lift the lid about what took me to the land of beer and bratwursts, and what preceded. However, I am more than happy to agree with and debunk some common German stereotypes that have been around for a long time (I also did a quick Google search and asked several friends to throw some at me).
Some people get their knickers in a knot when people generalise. Even though everyone generalises to some extent. I don't see the big deal myself as long as you don't have a hateful agenda. It's mere observation due to personal experience. This is my honest account of German stereotypes…
Germans Love Beer and Sausages
Agree – You can't really argue with this one – I was even offered sausages in a jar in my local bank! The Germans drink 'better' than the Brits. What I mean by that is, they can get really drunk without being a total bellend. Something that the people of the UK really seem to struggle with. 24 hour opening times has been around for a long time in Deutschland and it doesn't seem to be a biggie.
"Prost!!"
Germans Are Not Funny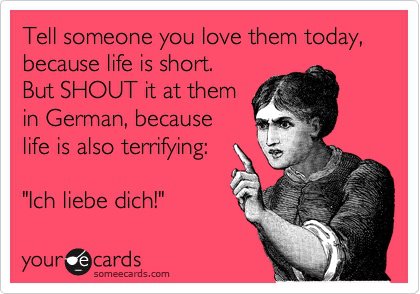 Agree – I think humour is almost like beauty being in the eye of the beholder. It's very subjective – especially by culture. And to be honest, I feel a little bad to agree with this one. I think German humour is misunderstood and I found that Germans do actually love to laugh and comedy is a big part of German culture. But I'd be telling lies if I said that humour was the greatest attributes amongst my German friends. Or maybe it's just a lost in translation thing.
Sad face.
Germans Are Poor Lovers
No idea – I shacked up exclusively with a lovely Lithuanian lass during my Germany chapter, so I have to this day, no experience with the German 'flag.' I'm guessing this is just a woman scorned kind of stereotype which bares no truth. This was a weird one!
Germans Love Football
Agree – Another thing that the Germans do 'better' than the English, I'm afraid. Not only do they have a more successful international team, but they can just enjoy the beautiful game without feeling the need for violence if their team doesn't win. (Something that I have never understood).
There are extreme exceptions of course (especially in dodgy Hannover areas). Actually, some cities in Germany are really unsafe on match days due to this, but yeah – the Germans really do love their Fußall.
Germans Are Punctual and Efficient
Agree – If there are any people in the world that it's offensive to be late for an appointment with – it's the Japanese and the Germans. Germans love rules and equally hate them being broken. Customer service and transport systems are absolutely fantastic and you'll rarely be kept waiting for your meal.
Germans Hate English People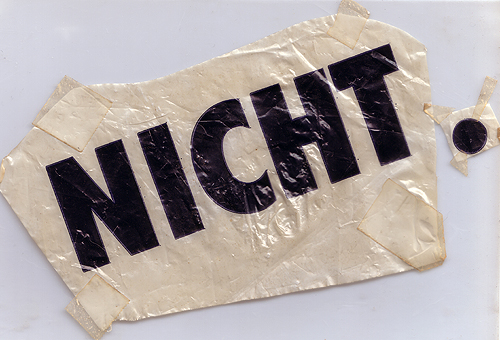 Disagree – What a load of bollocks! The English are obsessed with 'the War' (World War 2) and we wrongly assume that the rest of the world are. Also, the Germans usually beat England at football so the English nation really bigs up the fixture as a grudge match when the two teams meet. Which perpetuates the fallacy that 'The Germans hate the English.'
The funny thing is – it's only the English who believe this; all because of sport and a historical event, almost seven decades ago. My German friends tell me that they think it's kind of cute how excited England gets about playing Germany in football – because they're more interested in beating neighbouring Netherlands!
The only 'I hate you because you're English' moments I encountered was in Turkey town in Hanover. Mainly from nightclub bouncers who flat out told me I wasn't welcome because I was English. But considering they were about seven feet tall and built like the Terminator's older, scary brother; I just agreed with everything they said.
Germans Are Cold
Disagree – Although I joke with German mates that this is true, I'm just being playful and I don't agree with this stereotype at all. German people may not be very public with their emotions in comparison to some countries, but the only thing that I found cold about Germany was their harsh northern winter.
Germans Wear

Socks

with

Sandals
Ok – So maybe this is not a common German stereotype, but it's a thing that I have noticed. And. it. needs. to. stop.
Germans Are Rude
Disagree – Have you noticed that I saved the most popular misconception until last? Yeah, this is not by coincidence. I'm not sure if I can put it into words how much I disagree with the most popular German stereotype that I hear time and time again. Germans are not rude – they are just generally honest.
And most people can not handle raw honesty. People are inherently more comfortable being two-faced, or as the elder generation of my family like to say to say, they have; "more faces than the town clock." No one pretends to like you in Germany if they do not like you. You know what you're getting with a German and you know where you stand. It makes me think of one of my favourite proverbs; "it's better to be slapped with the truth, than kissed with a lie" (which is actually a Russian proverb).
I wish more people would adopt this approach instead of dismissing a nation as 'rude,' for just being more real and less fake.
I'm sure you can feel from my article that I had an overall positive experience in Germany. Have you ever travelled, or lived in Germany? Feel free to agree, or disagree with any of my views on German stereotypes.