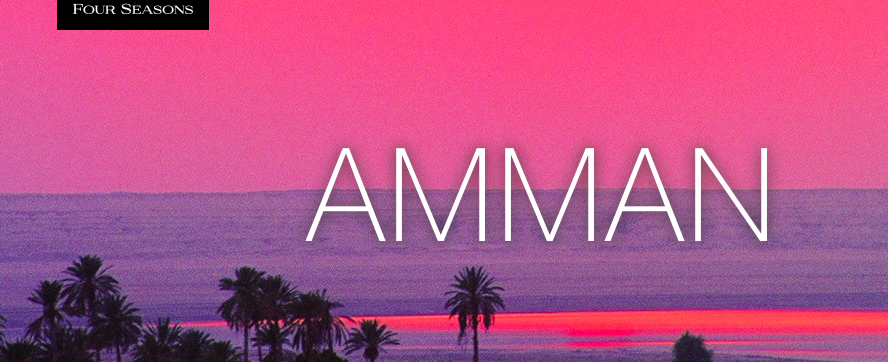 I've heard nothing but good things in all corners of the world about the almighty Four Seasons Hotel. So naturally when I travelled north to Jordan's capital, Amman I was suffering a dreaded case of high-expectation syndrome.
Luckily for me and my tender, fragile heart; I left the hotel as an immediate fanboy and even with starry-eyed dreams of (cough cough) becoming a (ahemm) brand ambassador for this very well (hiii) suited and brilliant company.
Upon arrival at the front desk I had to check a nearby mirror to check that I wasn't Bono because that's the level of fuss they made to make sure I felt happy and comfortable!
When I got to my room I was greeted with this welcoming gift!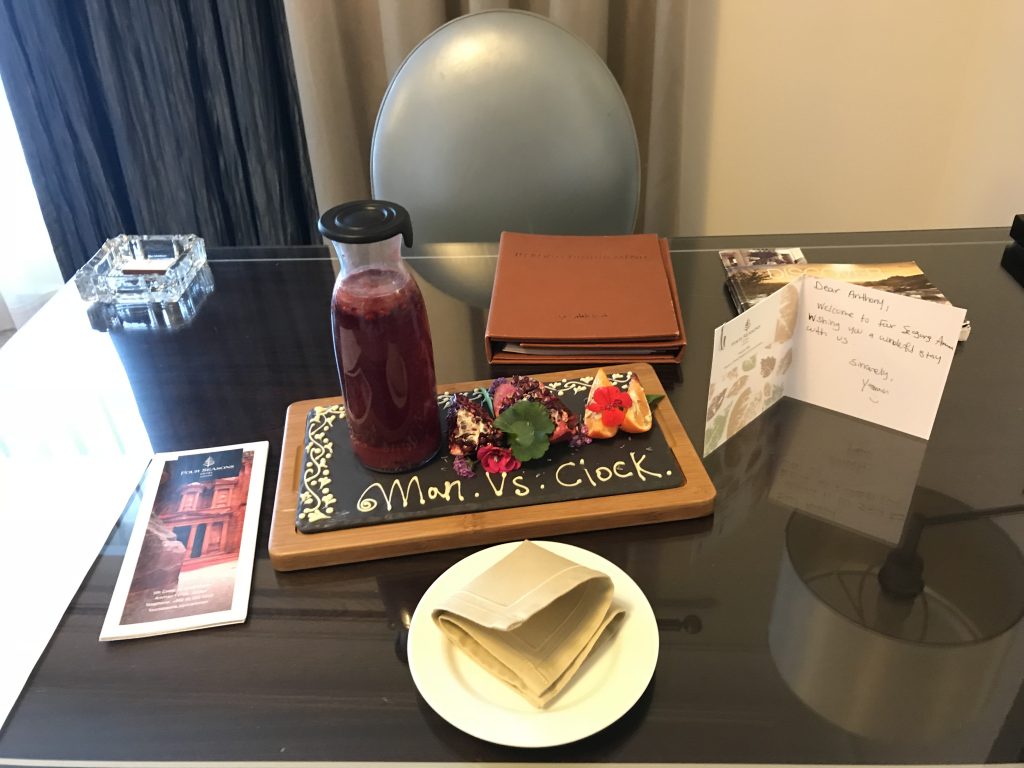 Smooth moves indeed, Four Seasons Amman!
As requested, I had a work space that wouldn't look out of place in the White House. That's in a room with cosy sofas and seats that looked like I should sit around with gentleman and tell stories whilst smoking a pipe (or shisha, maybe).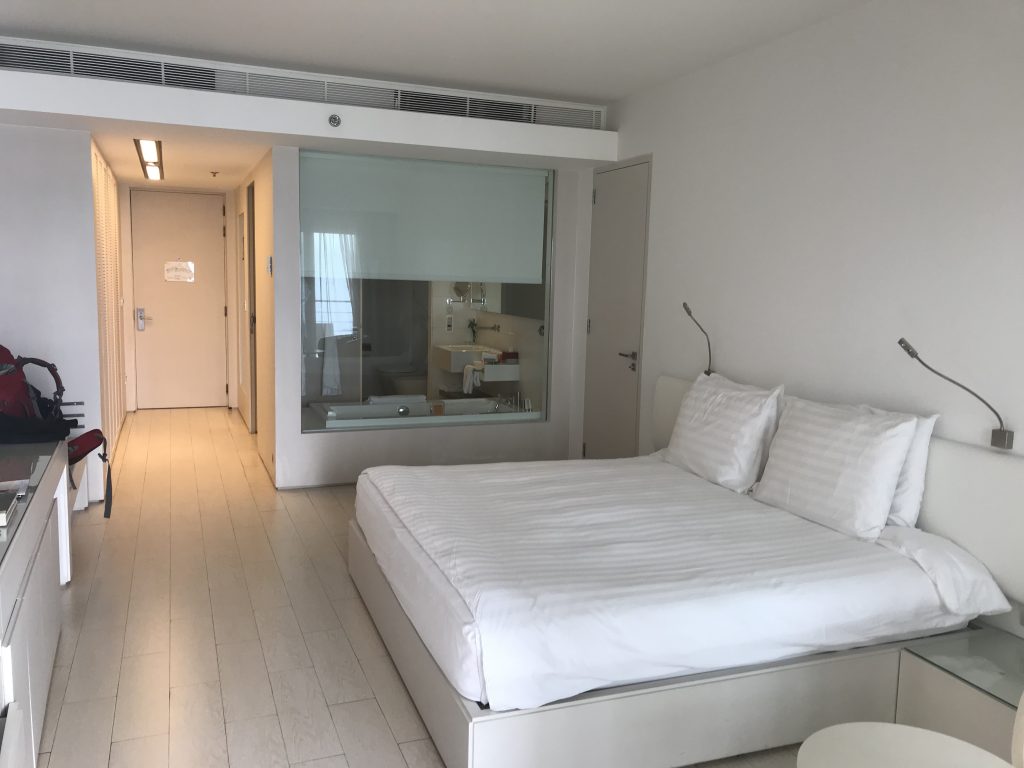 When I opened the door to see my bed – my eyes almost popped out of their sockets. It was huge and homely, but it was way more than just aesthetics.
Honestly speaking, I'm an incredibly high-maintenance, difficult sleeper and I need all the help that I can get.
My Four Seasons Bed granted me with my first quality 8 hours (plus) sleep in a very long time. Seriously, I could weep thinking about that bed!
The bathtub gets a solid 10/10 from me – and I don't give those tens out to anyone (if you've read my luxury hotel reviews before you'll know that I take my bath time very seriously) so we can officially confirm Four Seasons baths as bath-snob approved.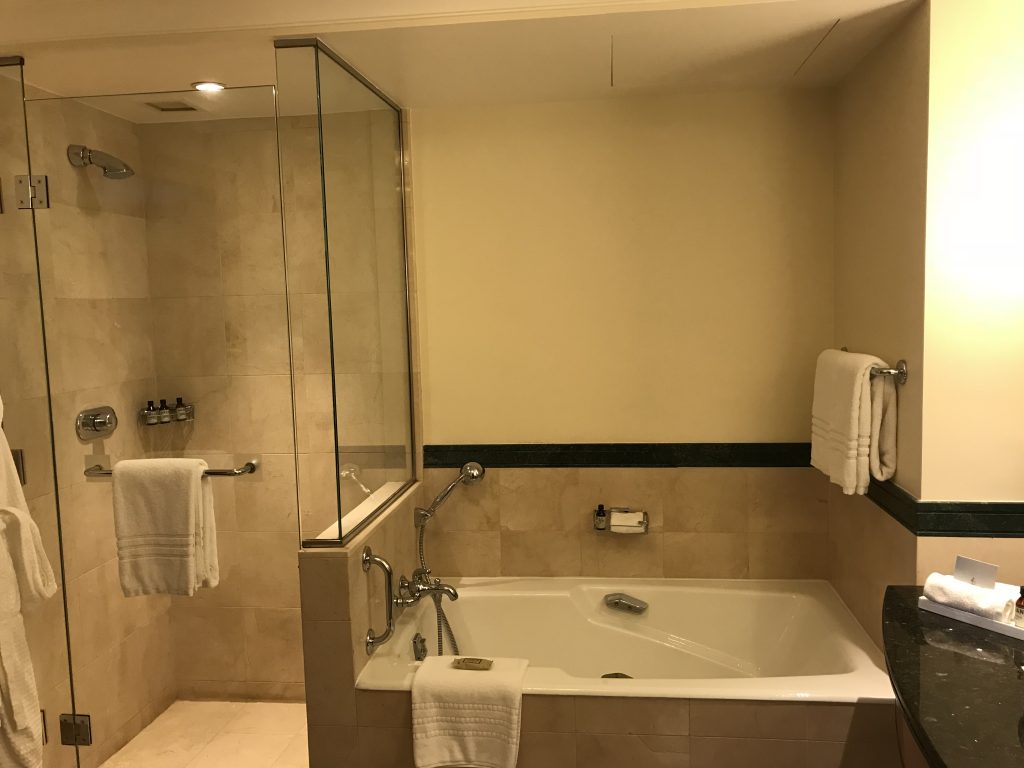 The room had coffee and tea options, with a choice of those snazzy coffees machines to a good old kettle.
I almost didn't want to leave the room to be honest – but I wanted to check out the Amman Citadel, as I read that Jordan has some of the most fascinating roman ruins outside of Italy.
I'm into the early stages of reclaiming my fitness, so I looked into walking there but I soon found out that Amman is not a walkable city at all.
So if you want to get to the cool places in Amman, you need wheels.
The receptionist fixed me up with a local taxi driver who took me to the Citadel. On the way he was up-selling me on a trip to Jerash – a supposed whole city of superior roman ruins. I've been scammed like this before with tourist traps and taxi drivers Over the years. So although his claims were met with cynicism – I figured as Four Seasons had put their name to his – that he might just be legit.
The Jerash ruins was absolutely spectacular and I wouldn't have known about it if it wasn't for the hotel's driver.
All prices were set and printed out beforehand by the hotel too – so no chance of a rip-off. No time for cash? No problem – stick it on your room bill and take care of it in the morning…
…where you'll be blown away by not only the food options, but also the quality of the food.
I got a pimped up oatmeal, mixed with cinnamon, maple syrup (genuine MS, none of that Frankenstein fructose crap) seeds and nuts and a fresh proper coffee.
After that I got some delicious local lentil dish called Mujadara and then I was ready to take on another day of Amman with a happy heart and a full belly – the perfect tonic for a good day!
The Four Seasons has me craving for another stay with them in a different part of the world. When I get my
Apartment in Mexico their PR person will be receiving an enthusiastic stalking set of emails from me asking what beds they use because I need that in my life so much!
P.s. Check out this level of shoe shining by a four seasons staff member. Mad skills!