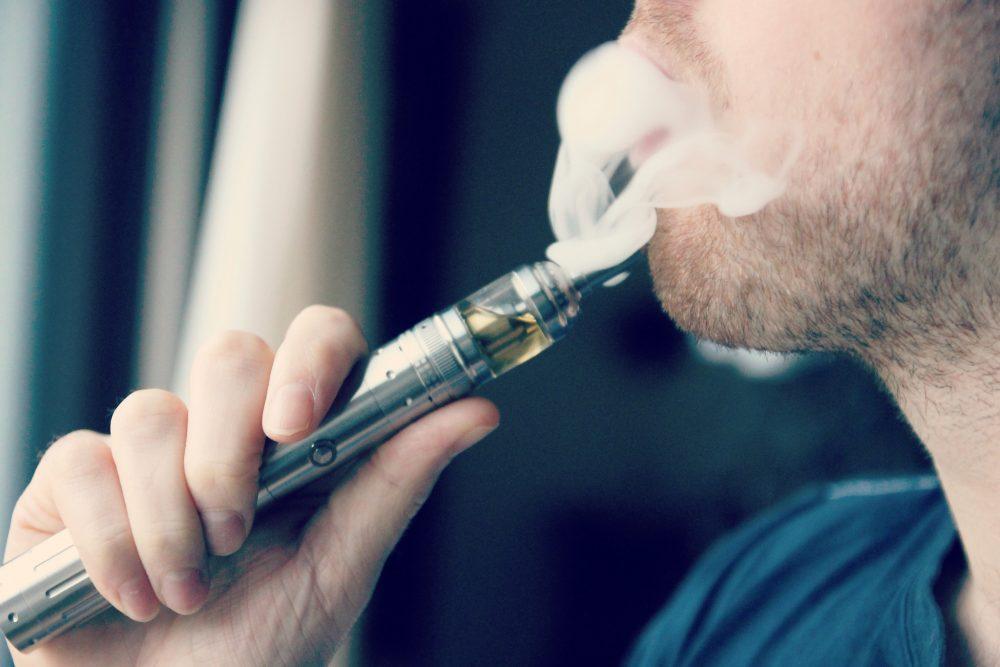 Guest post by Worldvaping Community
Beyond any doubt, SMOKTech is one of the leading vape manufacturers in the world. In recent times, the majority of their products releases have endured mixed successes. While a few vapers had nice reviews about their products, others including me had a few problems with the non-progressive nature of some of their mods ( the Cube II X easily comes to mind here). Nobody wants a mod whose battery cover won't stay on or whose LEDs does nothing but annoy you.
To be honest, I had already waved the white flag and was about to give up on SMOK products when suddenly, BAM!!! The company released the tank that will set the pace for other tanks, the biggest and the 'baddest' beast of them all, the SMOK TFV12 King box.
While I have a few issues with some of the mods and vape pens produced by SMOK, I have never hidden my admiration for their tanks. The Big Baby and TFV8 are my personal favorites, or should I say were my personal favorites because the TFV12 king box is about to change everything we used to know about tanks.
Here are its features:
– A 6ml large tank capacity
– An additional three coil options available in the kit……Wait for it.
– One of the additional coils is the eponymous 12 coiled, vaping of up 350 Watts, diameter reaching up to 27mm, 0.12 ohms, a bad vapor releasing volcano, V12-T12
– Now to the other two coils (no I didn't forget)
– The coils are 0.15 ohms V12-X4 coil (quadruple)
– Then the 0.15 ohms V12 Q4 coil (quadruple)
All of these in one!!!
Physical Outlook and Design
Well, I am not surprised, only SMOKTech can be daring enough to go as far as infusing 12 coils in one tank. To add to this unbelievable feature, the TFV12 is very tall too. It measures up to 70mm aside all other gigantic dimensions that it already got. Astonishingly, the majority of its parts have different measurements.
Check this out.
The base of the atomizer that is meant to be screwed onto the box mod is 25mm. The glass tube is a little short of 27mm, and the top cap has a width of 25mm, beefy right?
The TFV12 tank is not evenly measured, each piece was constructed separately. In the end, each piece fuse together to form a big beautiful tank. This level of expertise can only come from a company of SMOK's caliber.
SMOKTech's standard 510 connector pin is placed at the bottom of the tank. Just above this are two wide airflow vents that are designed to turn all the way around. As you turn one of the slots, the other follows accordingly, so they are always equal.
Unlike in previous tanks, the top cap, and the atomizer's base are perfectly threaded so they are very easy to unscrew. The V12-T12 coil comes with a powerful chimney that has 6 juice portholes,
A stainless steel vapor shaft is located below the Delrin mouthpiece. The top cap, on the other hand, can be removed by sliding it off. To lock it back up, you just need to slide it back, and voila! the cap is locked.
Taking a closer look at the V12-T12 coil, it is clear to see that it has 6 chambers organized into a circle. I am sure you are wondering why I said it has 12 coils in the first place….well each chamber has two coils infused in it making a total of 12 coils.
All of the coils in this tank contain organic cotton and Clapton coils. The V12-Q4 has a single coil which mind you, is incredibly wide and has a parallel build. These three coils are what you'd find in the SMOK TFV12 kit. To get the V12-T12 along with rebuildable decks, you will have to check the RBA version.
Unbeatable Cloud Production
Without the unique TFV12 coil structure, we probably will not be calling the TFV12 the cloud beast. The V12-T12's coils feature a 12-cylinder design that is vertically aligned. These coils are well-adapted for the saturation of e-juice, and the wrapped coils enhance the even distribution of heat in order to produce an insane amount of vapor. No Cloud-Chaser's dream can get bigger than this.
I am confident that lovers of the SMOK TFV8 will want to have a taste of the bigger SMOK TFV12 cloud king. There is very little doubt that the tank will go on to be the best among SMOK's line of tanks. If you are reading the piece and you have already purchased the new Cloud King, it will interest you to know that the TFV12 will drain your battery fast because of the huge amount of work does. Its e-liquid consumption will also be a little higher than other tanks. But who cares, these little drawbacks are things anyone can live with.
A quick FYI,
If you own one of the 4X or 3X box mods, having the TFV12 tank is an absolute must!
Conclusion
The name SMOK TFV12 Cloud King and the scary volcano eruption picture on its box says it all, this tank is indeed a beast! It is hugely anticipated, and its hard not to see why. From top to bottom, it is designed for one thing only, INSANE PERFORMANCE.
I am not trying to oversell it here, but if you want clouds to follow you everywhere you go and you want the flavors to pop, there is no reason not to get the new TFV12 cloud beast.
The fact that this is another masterpiece from the stables of SMOKTech the leading Chinese manufacturer, erases every doubt that you'd be getting a tank that is worth every penny that you spend on it.
Unfortunately, the TFV12's high performance comes at a price-it will eat up E juice incredibly fast. So if you are willing to trade economy for high performance, then you should have no problem with this new Cloud Beast. Once you get to the performance level that you want, you'd probably forget that you are draining extra juice and battery life.
The SMOK TFV12 is an endurance vaper's dream, you have to try it.