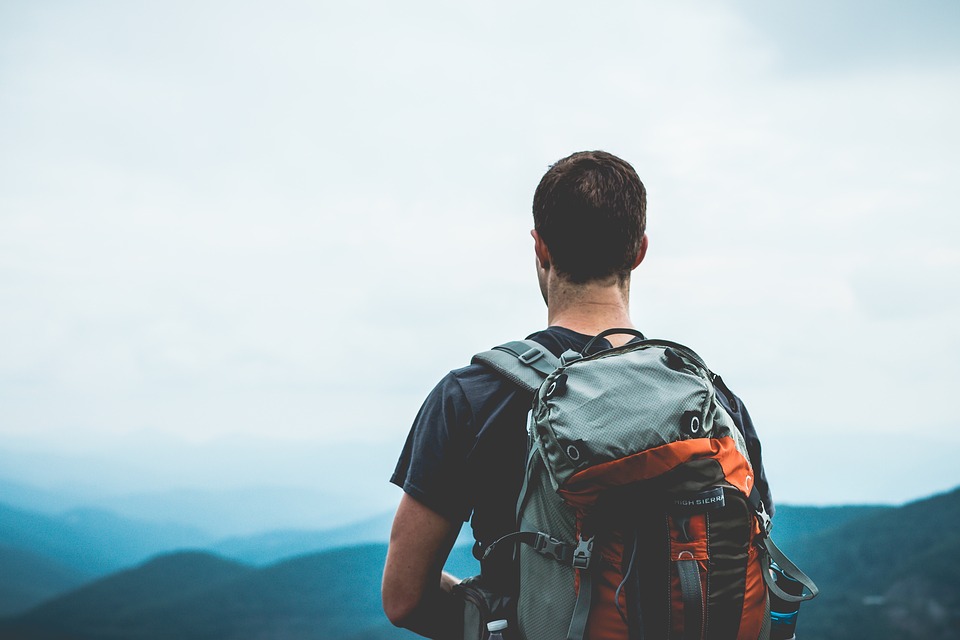 Backpacking the world is one of the best ways to see its beauty and experience the abundance of cultures. It is only through backpacking that we can truly understand the value of what we own and the value of the experiences offered to us, after all. How to pack for a backpacking adventure, however, can be very difficult. It is far too easy to pack too much, which is why all those aspiring backpackers out there need to read this guide:
The Clothes to Pack
Living out of a backpack can be very challenging, especially if you have never attempted to minimalise your wardrobe before. What you pack will depend on a variety of things, from how long you are going for, where you are going, the temperature, and what you will be doing. Camping, for instance, will require that you bring not only your equipment but thermal gear and clothes that can work with you and protect you throughout your trip. Backpacking through a country or through a continent, however, will require you to bring durable basics, but also allows you more freedom in terms of backpack space.
Regardless of which kind of trip you are going on, you will have to create a travel wardrobe.
The Basics
Your basics are clothes that are simple in design but durable. Your denim jeans, your white t-shirt, and so on. When you are going on a long-term trip, you want every single one of your clothes to be able to be worn with the others, and you also want to choose materials that work with you. Cotton and linen, for example, are very breathable and can help keep you dry on those long treks. Real denim, rather than those stretchable jeans, can be a staple in your wardrobe that you can wear again and again between washes.
Thermal Layers
It is a huge mistake to pack for any trip without preparing clothes to keep you warm. It doesn't matter if you are going during the height of summer. The last thing you want is to be struck with one cold night without any proper clothing for it. While sweaters can be very bulky to pack, thermal layers can be a good choice. To understand evaporative cooling consider how cold your skin is when air brushes against it when it is wet, vs. when it is dry. This is because as the water evaporates off your skin, it draws energy away, cooling you down. Thermal layers will draw sweat away from your skin, ensuring you stay dry (and therefore warm).
Shoes
In an ideal world, you should only bring the shoes on your feet, but that can make it difficult if you do a variety of activities. If you are planning on backpacking and staying in hostels during your trip, for instance, you will want to bring a pair of flip-flops to protect against the risk of athlete's foot. You might also want to dress up a bit for a night out. The compromise between these sorts of situations is to ensure that your main shoes are built specifically for hiking, and offer you the support and comfort that you need for long journeys. These will be your bulkiest item, but they will also be worn most often. For other special occasion, shoes try to opt for ones that can be folded or stored with little space. This means no heels and instead foldable flats.
The Equipment to Bring
City-trekker or camper, there is equipment that you will have to bring. For camping, you, of course, have the main camping gear, tent, mattress, sleeping bag, etc. You will also likely have cooking utensils and food to bring, but as you should be travelling with a group, you can disperse this equipment and supplies amongst yourselves to help even out the load. Other key pieces of equipment you will need include LED flashlights, a satellite phone or GPS (depending on how off the beaten trail you are going) a Swiss knife, and a first aid kit.
For those travelling through cities and other urban areas, the equipment you will need won't be as severe. Instead of a satellite phone, you can unlock your mobile and purchase a SIM card at the airport before continuing onwards. Having an extra portable charger will be a must to ensure you are always connected, as well as things like physical maps and a list of emergency numbers and addresses to help you find your way.
Tips for Souvenirs  
When you travel, you always want to bring something back with you. It's natural, especially if you are travelling through cities and come across something you love. When backpacking, bringing everything you want back with you can be a serious problem. For urban backpackers, you can make do with a basic wardrobe that allows for extra space to be filled with souvenirs. This is especially useful if you mainly intend to buy clothing while you are abroad.
For the most part, however, you will want to be very picky about what souvenirs you choose. Not only will they take up space in your backpack and add on the extra weight you will need to carry around with you, but the souvenir you choose will also either hurt your destination's city or help it. Choosing cheap souvenirs that have popped up specifically to cater to tourists encourages the practice, and does nothing more than pushing genuine artisans away from the main streets.
That's why when it comes to souvenirs the best option is a diary. Write down your journeys, take lots of pictures, write down all the funny quotations from people you meet, and so on. The more detailed you are with your journal, the better you will be able to remember your trip for years to come. Pack lightly and pack well, and that diary won't be filled with how heavy your bag is or how cumbersome it was to travel, but instead with all the beauty and wonder that you see in the world.